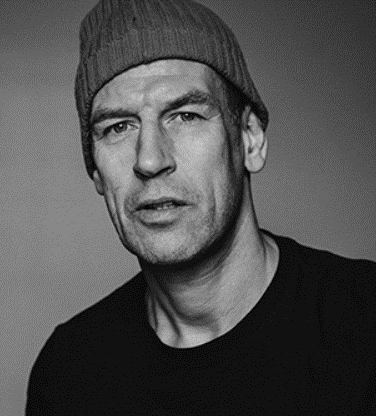 We have established that Graham was a keen runner and he has been running through five decades now with no sign of stopping. But maybe we know him better as a photographer of quality. How did he get into the photography business?
Always interested in photography, it was only when he went to Edinburgh Art College in 1983 that he managed to buy himself a camera using part of his student grant. When he went to see his pals running, he started taking his camera along with him. At that time he didn't have what he calls "a fancy camera with motor drive or a huge assortment of lenses" and sometimes he didn't have the required cash to buy a lot of film. Being resourceful he decided to send the pictures that he took to magazines to cover his costs and also get some cash to buy the aforementioned film and also to get some pictures of Scottish running events out there. He sent his photographs to Athletics Weekly who bought them, to the many magazines that appeared during the 'running boom' and Scottish publications like 'Scotland's Runner'. This all paid for film, prints and travel. When he moved to London in 1988 he gave up running and photographing events. Most of the negatives ended up in a box at his Dad's.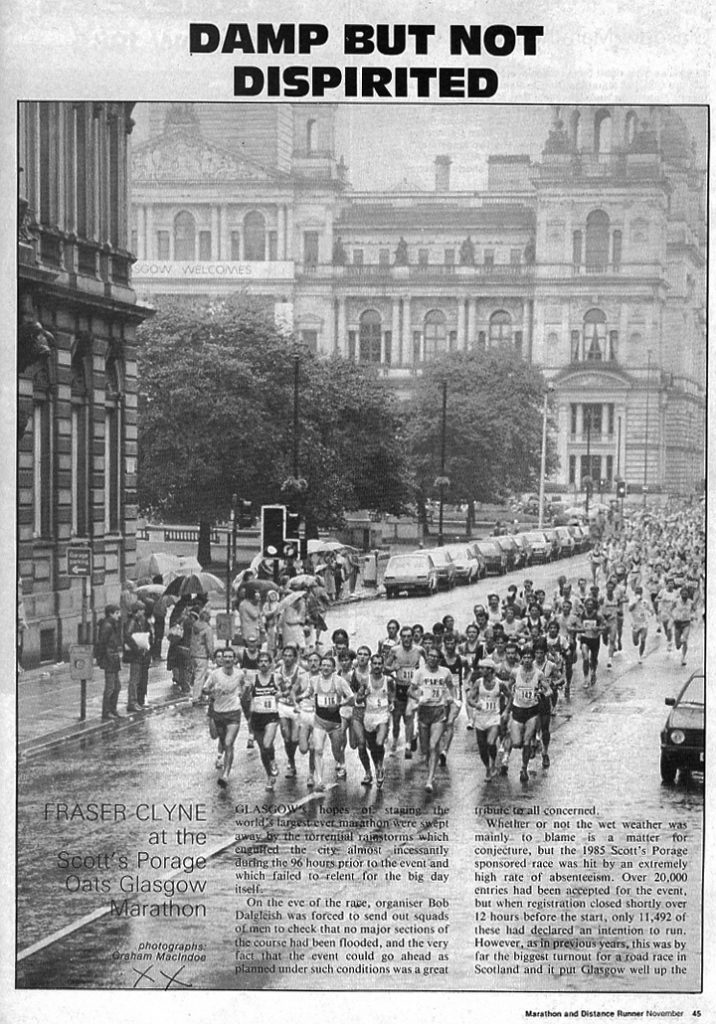 It would be a mistake, of course, to say that he only used his camera to take photographs of athletics. The British Culture Archive has a gallery of his pictures which starts
"British Culture Archive
As a young punk from Broxburn in West Lothian, Graham MacIndoe started out on his creative path studying painting at Edinburgh College of Art. That all changed when Graham developed a serious passion for photography, documenting street life around 1980s Edinburgh, creating intimate portraits of ordinary people going about their day-to-day lives.
Ordinary People
He went out every weekend when he wasn't in the painting studios at college, taking lots of photographs. He wanted to document the real Edinburgh – the ordinary people in the working class parts of the city, away from the tourist attractions that are portrayed across the world, places like Craigmillar, Wester Hailes and Pilton."
You can read more and see the photos that he took away from athletics in the 1980's at the British Culture Archive website page
https://britishculturearchive.co.uk/edinburgh-in-the-1980s-graham-macindoe/
Back to the athletics though. By 1991 he was married with a son and at that point moved to New York City where he continued and developed his interest in photography by working in photo galleries – and he also resumed his own running. When he got his green card, he set up in business as a freelance photographer working for magazines, design and advertising companies.
Several years ago he came across the negatives again and started scanning them and putting them up on Facebook.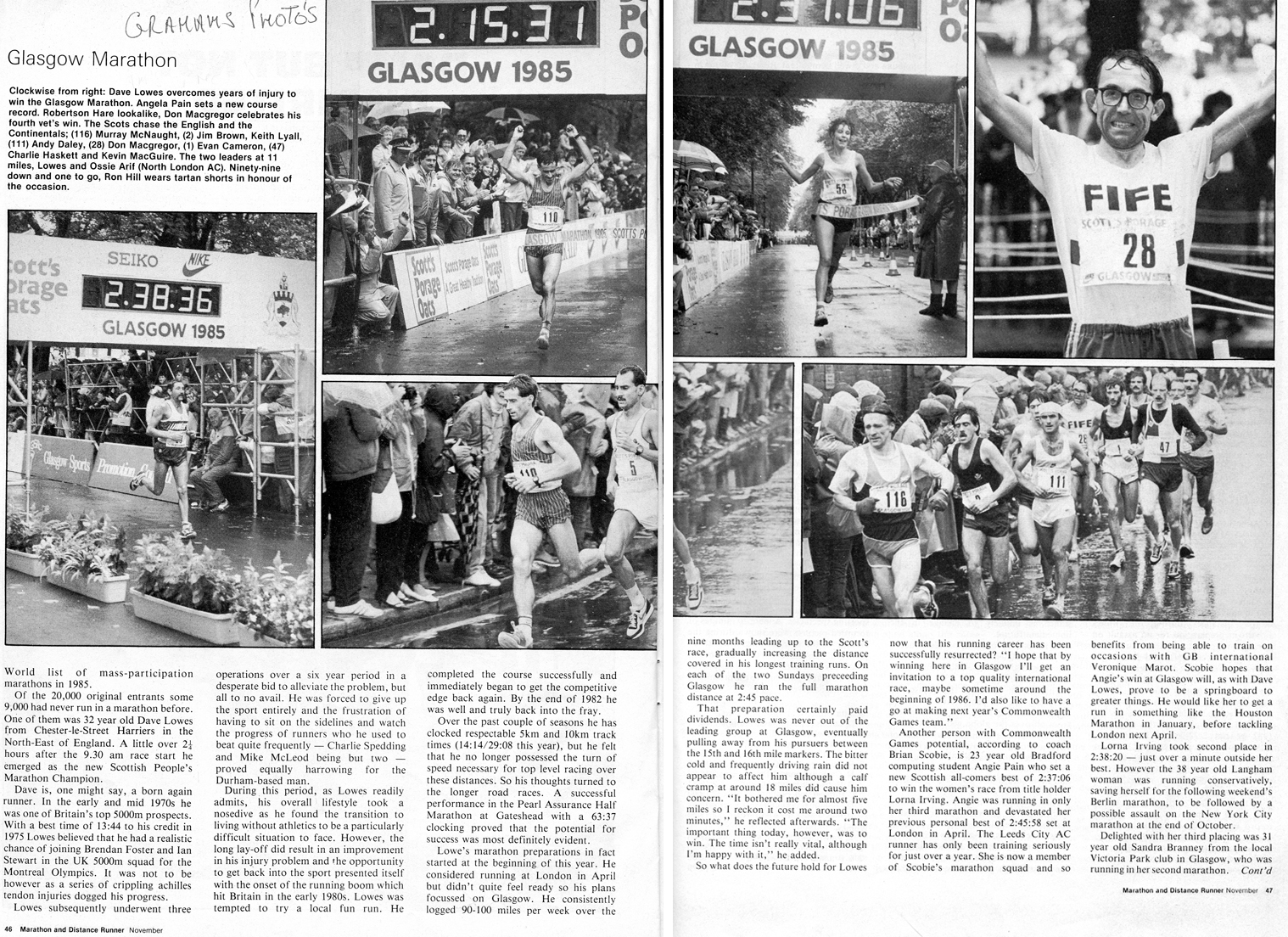 So much for the athletics photographs – how about the profession away from sport? He has been, he says, "Lucky enough to travel the world taking photographs and has worked for IBM, ESPN, MasterCard, Fidelity, New York Times magazine and The Guardian magazine. He has also photographed many celebrities – such as Desmond Tutu, Tony Bennett, Gary Oldman, White Stripes, The National, Craig Ferguson, Frank Gehry and probably the most famous of them all, Michael Jackson.
His photography goes wider than just the commercial work of a high standard. His biography as noted on his website (grahammacindoe.com ) says:
Born in Scotland, Graham MacIndoe studied painting at Edinburgh College of Art and received a master's degree in photography from the Royal College of Art in London. He is an associate professor of photography at Parsons School of Design in New York City and has worked as a photographer for more than 20 years. His documentary and portrait photography focuses on a range of social justice issues, including drug policy and criminal justice reform, as well as music and running—a lifelong passion he continues today. Graham has published and exhibited his work widely, including solo exhibitions at the National Arts Club in New York City in 2021, the Contemporary Arts Center in Cincinnati in 2018, and the Scottish National Portrait Gallery in 2017. In 2020 his photographs were included in group shows at the International Center of Photography in NYC and The Museum of the City of New York. He recently published "Light Years," a book of photographs taken over 20 years of the Grammy award-winning band The National.
In 2017 the Scottish National Portrait Gallery acquired and exhibited a series of photographs he took during a period of addiction, accompanied by text and multimedia describing his trajectory from addiction to recovery. The Guardian called that show, Coming Clean, one of five "best UK exhibitions" to see when it opened. Graham and his wife Susan Stellin have collaborated on many projects combining text and photography, working with participants to challenge stereotypes and address complex issues. Their current project "Preventing Overdose Deaths: How to Save and Uplift Lives" is on view in Brooklyn Bridge Park as part of the 2021 Photoville Festival. In 2019, they co-curated the exhibition Beyond Addiction: Reframing Recovery, which debuted in New York City in 2019 and traveled to Rochester NY in 2020. In 2014, they were awarded a fellowship from the Alicia Patterson Foundation for their project American Exile, about families divided by deportation, which was exhibited in New York and Sydney. Graham and Susan are also the authors of a dual memoir, Chancers, about navigating addiction, incarceration, and recovery, which was published by Random House in 2016.
Graham has spoken at many events, including talks at The Museum of Modern Art in New York City, The Scottish National Portrait Gallery, TEDx Stanford, Aperture, The New School, the University of Michigan, and Columbia University. He has been interviewed by a wide range of print, television, and radio outlets, and his photographs have been published and written about in many newspapers and magazines, including The New York Times, The Guardian Weekend Magazine, New York, The Financial Times Magazine, Harpers, Rolling Stone, I.D., and Vice. His work is in the collections of The Scottish National Galleries, The International Center of Photography, The New York Public Library, The British Council, The V&A Museum, The Museum of Fine Arts Florida, The British Museum of Film and Television, and various private collections.
When you look at the list of clients below, and add in Desmond Tutu, Tony Bennett, Michael Jackson and all the rest, you can but admire the talent and personality that was required – and then in the back of your mind maybe think that in some small way the preliminary work done in Scotland helped him while it was providing a marvellous store of material for Scottish athletics.