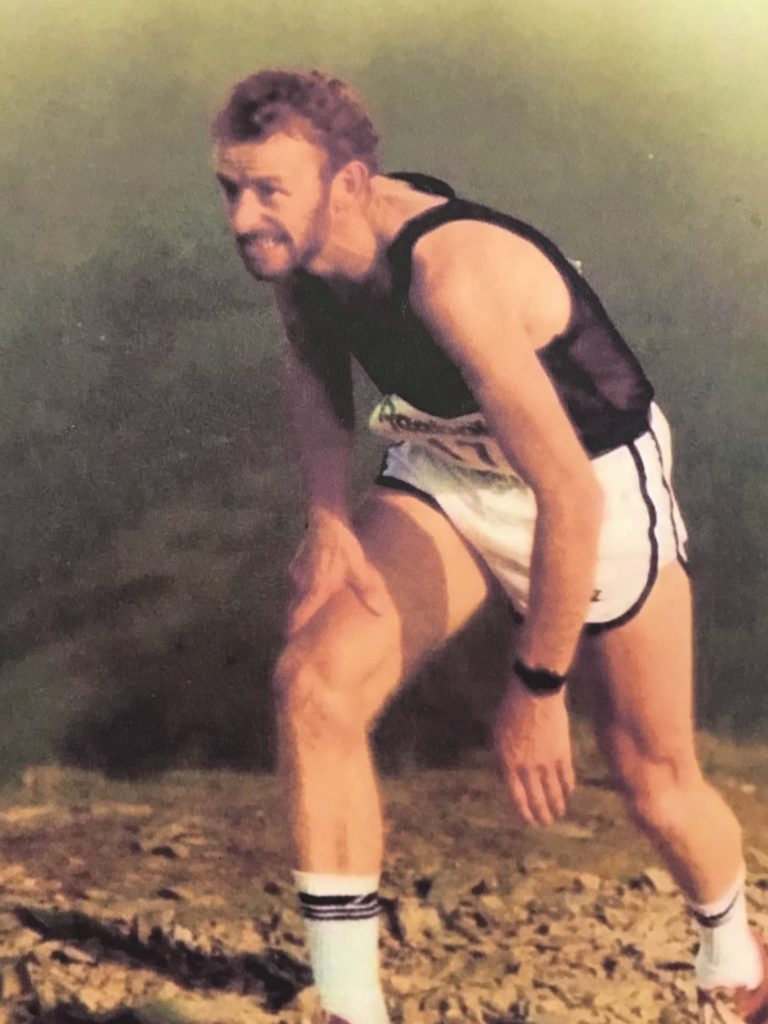 On the grounds that it takes one to know one, we asked Denis Bell (above) to look at Finlay's results as shown on the next page. The principal ones are listed there, year by year. Short 45 minute races right through to extended rounds and challenges taking the best part of a day's running. Denis made contact with Finlay and looked at his races and reports on it below.
Finlay Wild Analysis of Race and challenge results.
To compliment this young man's impressive career palmares at the age of 36 (2020) we need to understand several things.. Finlay is a mountaineering and ski-ing guy who came into running at Aberdeen University whilst studying in the Doctorate (medical)…back in 2006. He then joined Lochaber AC. His 'ordinary hill-racing career' was light through to 2009. From 2010 he has made BEN NEVIS his own. 10 consecutive wins, never matched previously.
From 2012 he raced his favourites regularly. These were:
Carnethy 5; David Shepherd Memorial Glamaig Goatfell; Bens of Jura; Arrochar Alps; n ½ Ben Nevis; Stuc a Chroin (and a few 'others' earlier on).
As a sign of things to come maybe, he did the Round of Glencoe in October 2010, setting the record. This was followed by the Chris Upson managed 'Long Classics Championship' back in 2012, winning it (10 races to be targeted and 'Five best to count')..he won 3 and placed very highly in his other 2 to give him a victory.
In 2013 his great mountaineering skills came to the fore in the Cuillin Ridge route, running it in June then October to go SUB 3 hours!! (2.59.22). In 2019 and 2020 Finlay has moved on by default and of course a passion for 'in the real mountains (hills!)', setting absolutely marvelous times as completely unsupported solo runs. FOUR of these still need to be 'ratified' before the books can be updated…
What next….? This year it appears Finlay will still be improving and no doubt committing to FKTs(Fastest Known Times) which is another aspect of a developing approach to the old sport of Hill Running. You choose a route and specify what you do and you throw your time on the table (as your fastest) and see how it stacks up against others who commit to do the same….'rising to the challenge'. We must be certain Finlay is going to be throwing down some pretty fierce gauntlets!!!
Thanks Denis, now we can look at the record of his main races between 2006 and 2020 at this link. and his ten Ben Nevis triumphs.