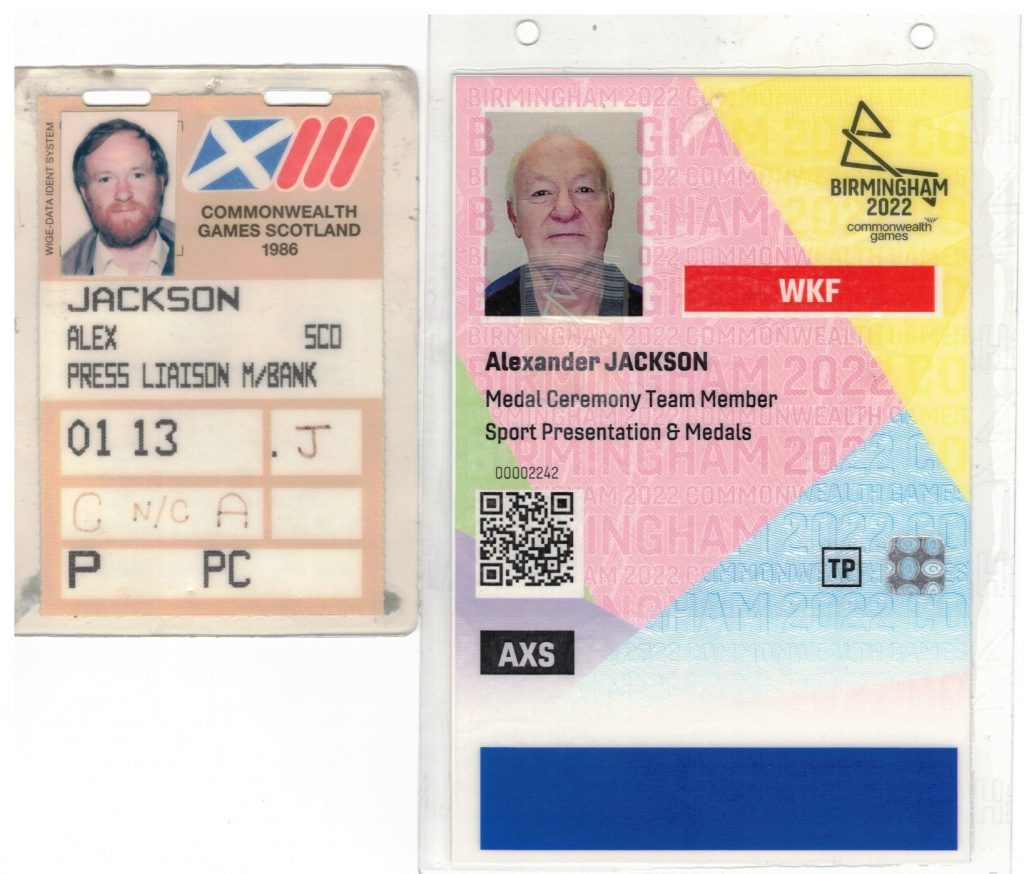 Edinburgh 1986
I was part of the Athletics Press team at Meadowbank, as journalists from different counties requested athletes after races it meant escorting the athletes to them and helping organise press conferences after races
The Women's 10,000 metres in the closing stages was a race between Liz Lynch and Anne Audain of New Zealand. With 2 laps to go Liz moved to the front and the winning margin was much greater than that at Birmingham 2022 but the crown noise was huge. I recall an emotional Hilda Everett who was the Scottish Women's Team Manager. The press conference in the Meadowbank hall afterwards was packed with journalists. Sandy Sutherland of the Scotsman turned to me and said if Liz hadn't won it would probably have been only himself and Doug Gillon of the Glasgow Herald talking to her.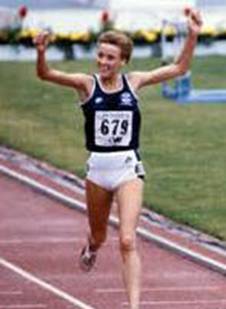 Birmingham 2022
I was a member of the Athletics Medal ceremony team. Carrying medal trays, escorting athletes and VIPs who were presenting medals. I was on shift the night of the Women's 10,000 metres and watched the race from the tunnel looking on to the track sometimes looking at the big screens. As the leading athletes reduced from 3 to 2 with 2 laps to go only Eilish McColgan and Irene Cheptai (Kenya) were left at the front.
The crowd volume increased till the home straight on the last lap when it became a crasendo of noise as Elish did what her Mum had done 36 years before.
In the tunnel before the medal ceremony while Eilish was sitting waiting to be escorted out I went across and said to her. "So the Under 15 Girl who finished 4th in an East District Cross County league meeting at Kirkcaldy in 2007 is now a Commonwealth Champion". The background to this was on the build-up to the games I had found a result from a cross country race in 2007 when 4 women who were in the 2022 Scotland team had all ran, Sarah Inglis, Elish McColgan, Laura Muir and Jenny Tan.
Peter Jardine the Scottish Athletics media officer had picked it up and it had gone a wee bit viral on social media with the girls in the race contributing. After the medal ceremony was over and Elish came in to sit down again I said to her "I don't who was more emotional at the playing of Flower of Scotland during the medal ceremony, me of you"
Edinburgh 1986 and Birmingham 2002 both memorable and special athletic occasions for me.