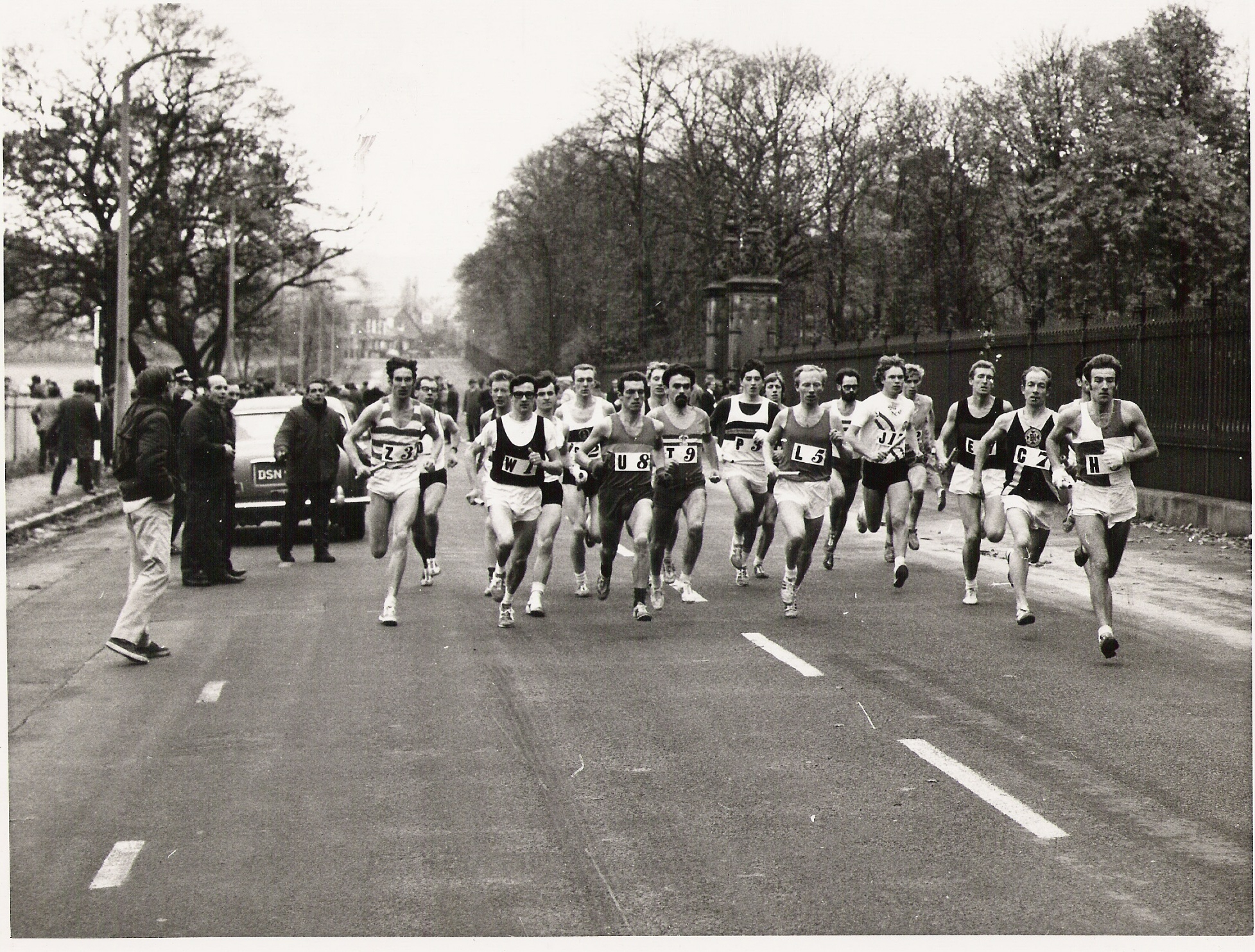 One of mine: Bobby himself, third from the right at the start of the first leg of the Edinburgh to Glasgow, 1971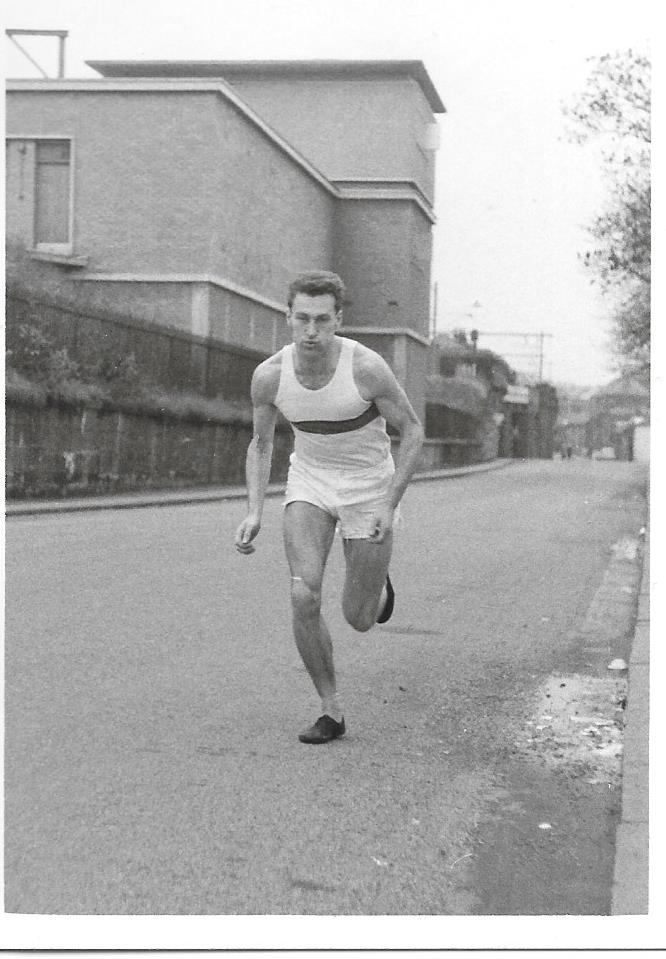 Jack Brown starting in a club race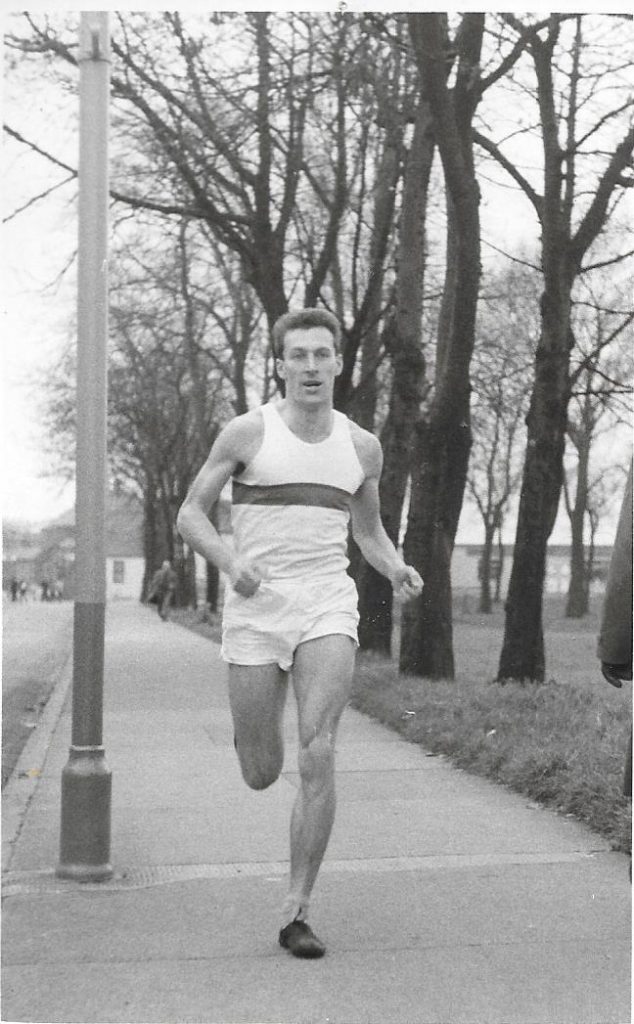 Jack several minutes into the race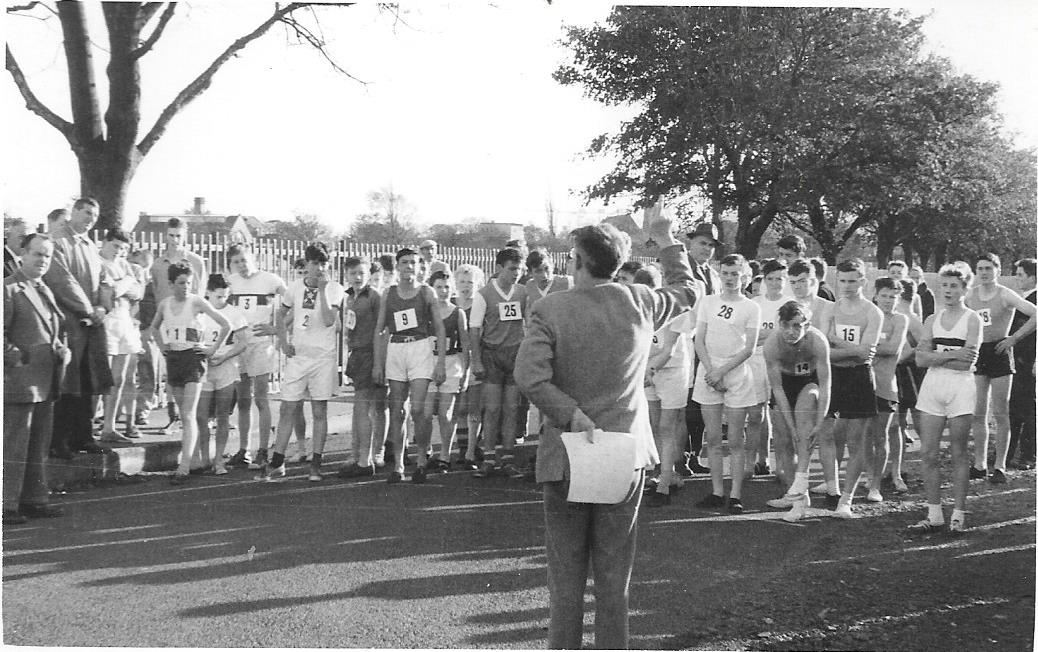 The line-up at the start of the DAAC annual schools race. Dr McPhail giving the instructions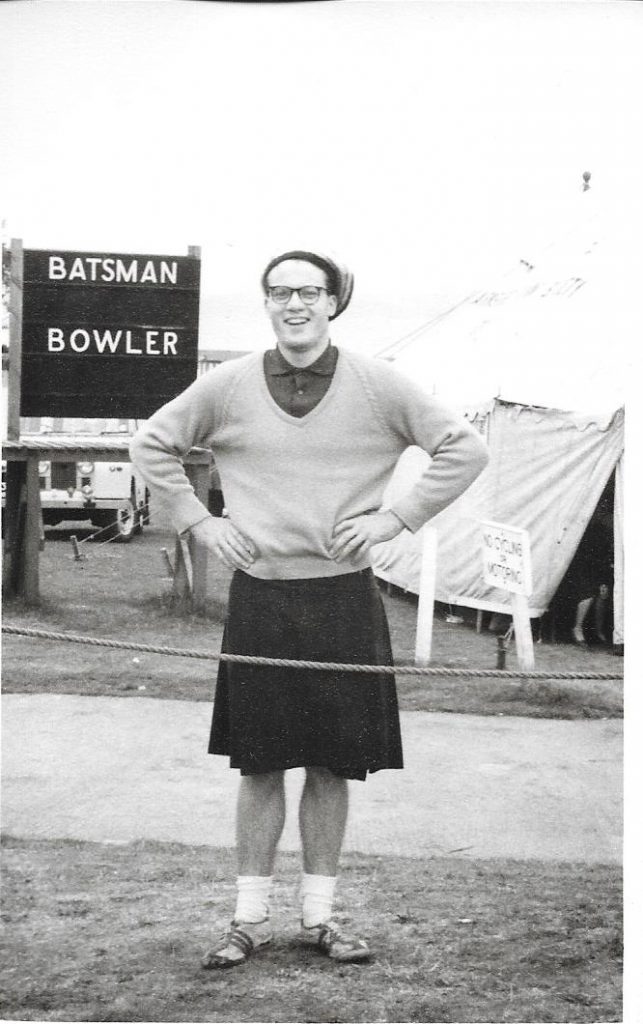 Sandy Sutherland at Nairn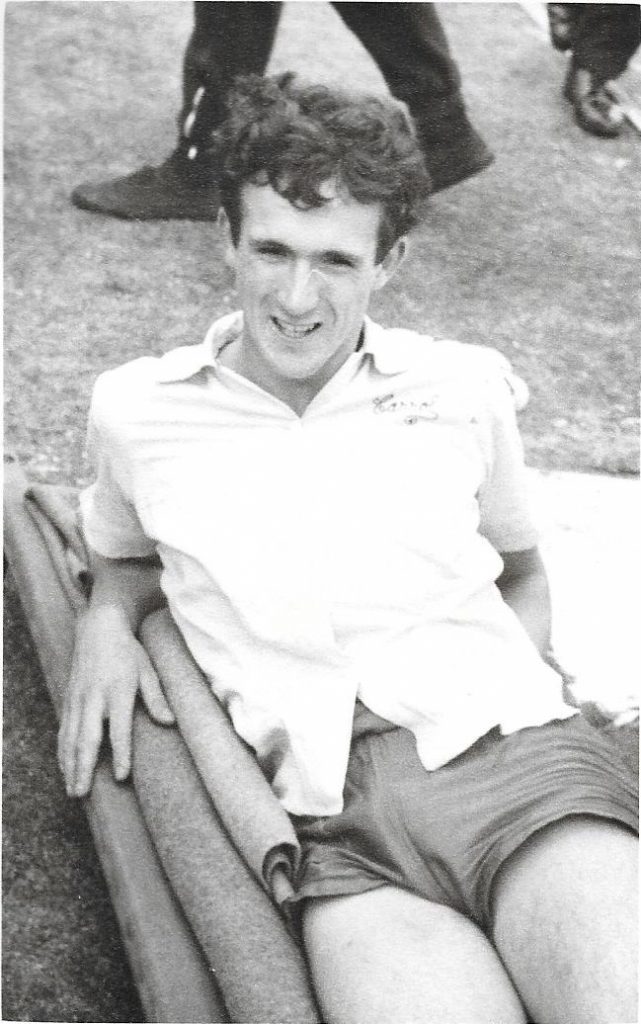 Ian Logie, international pole vaulter on a stretcher at Nairn where he injured himself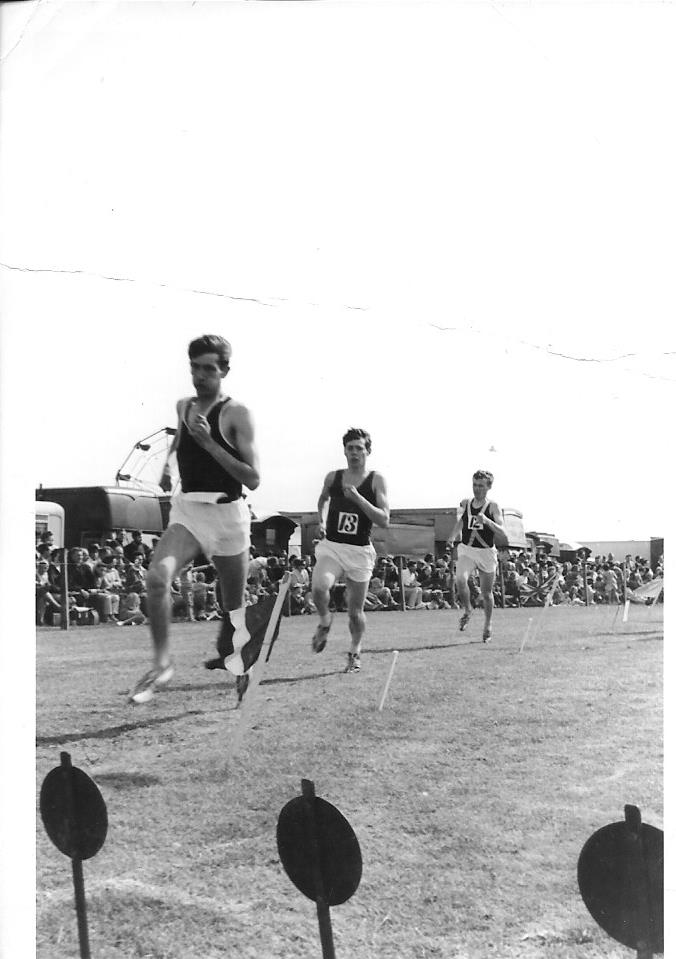 Stan Horn leads Colin Martin at Strathallan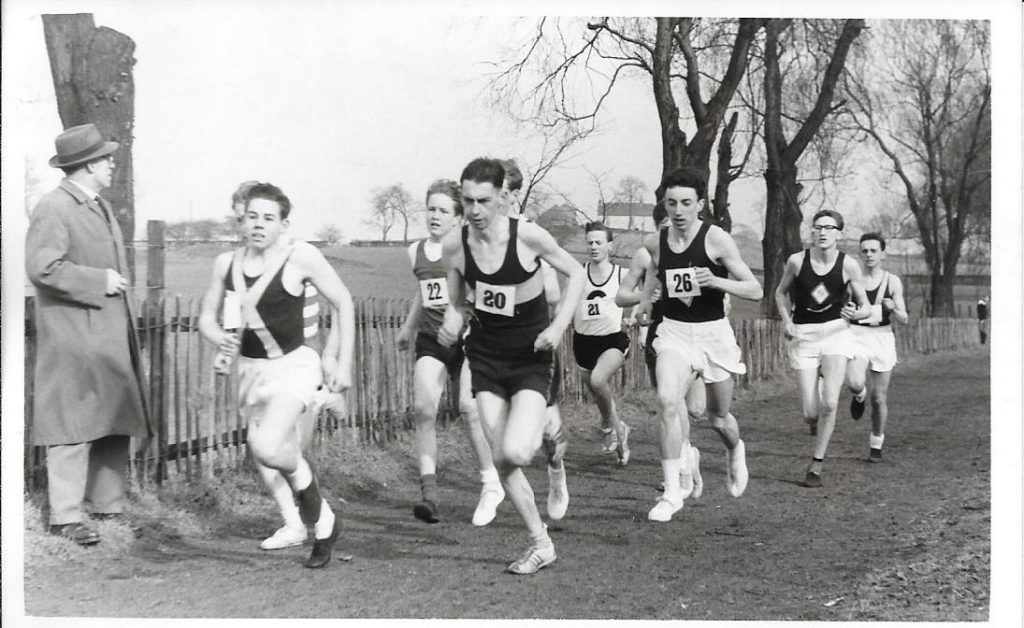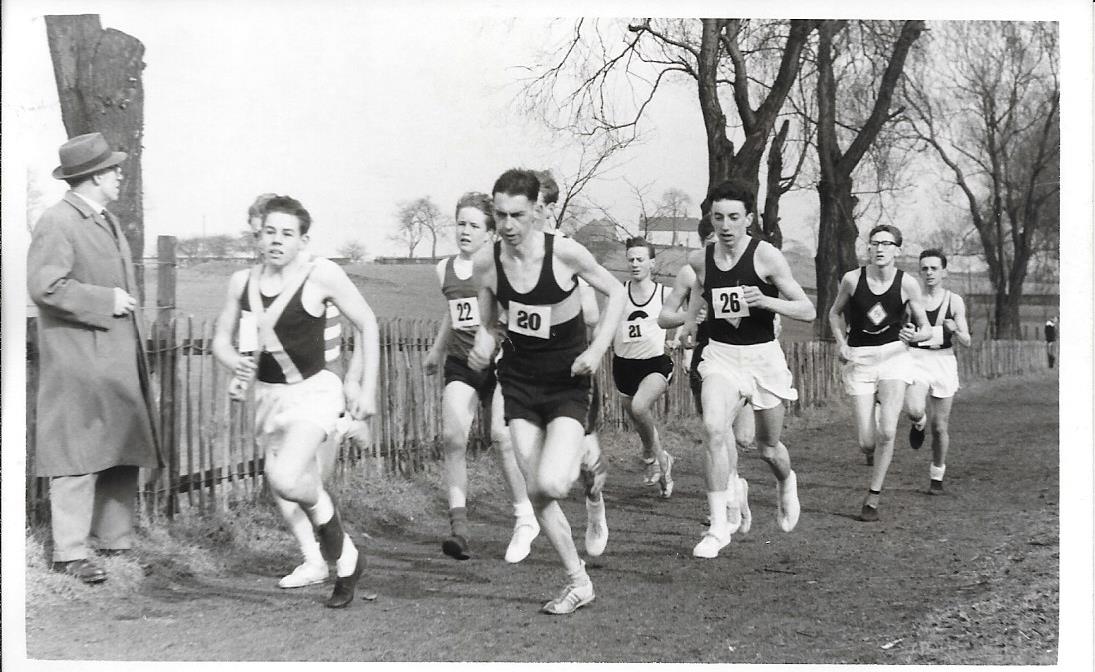 Start of the Springburn Cup race when it was a relay for Junior, Senior, Youth and Junior Men Dr IMM Macphail standing at the side.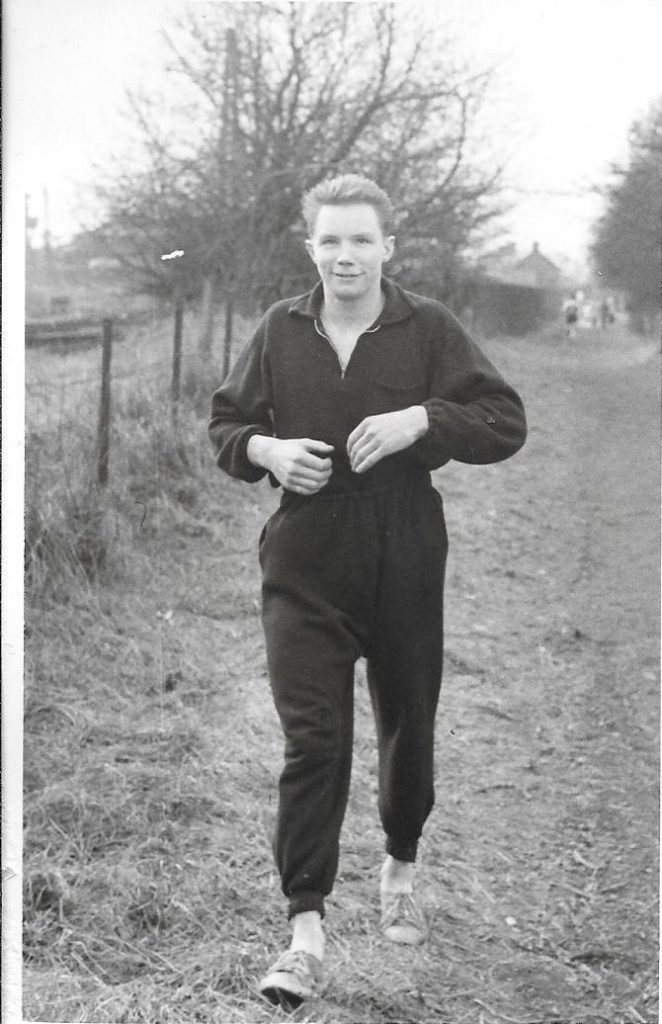 Mike Ryan, St Modans AAC at Springburn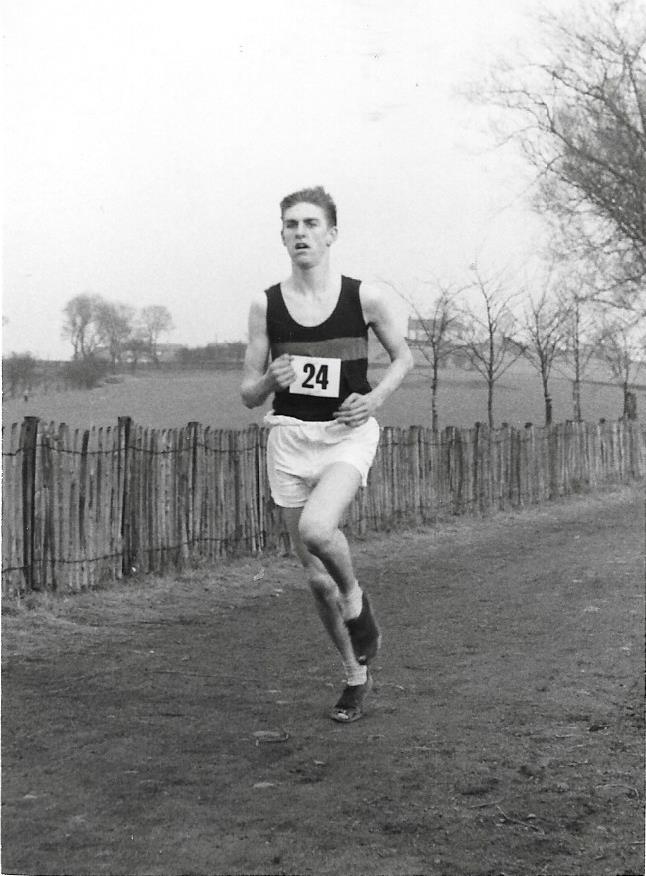 One of the Dumbarton runners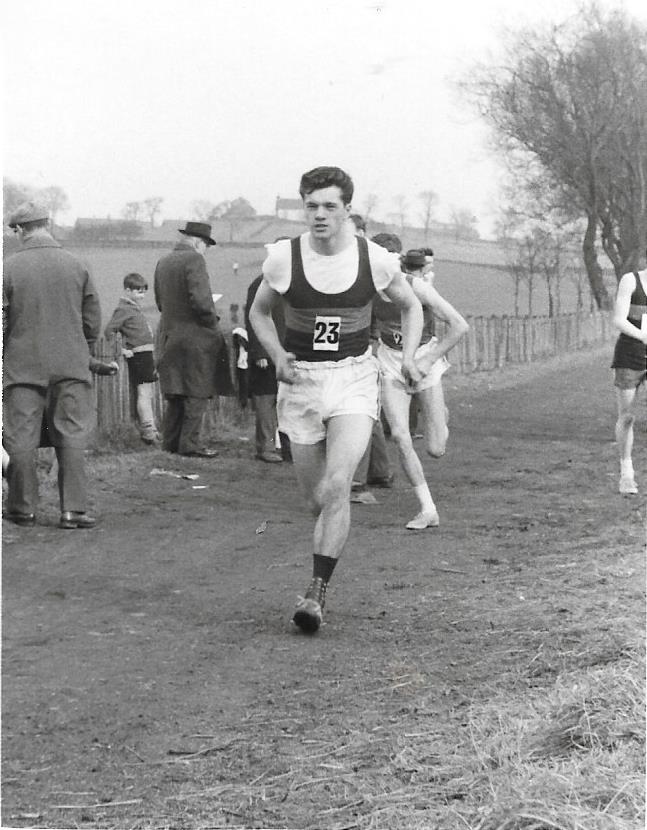 Above: Another Dumbarton runner
Below: There was a representative match held at Dumbarton at the start of the 1960's and the picture below is of Pat Moy (Vale of Leven AAC) ducking through a barbed wire fence – a manoeuvre that cost him lots of ground on each lap!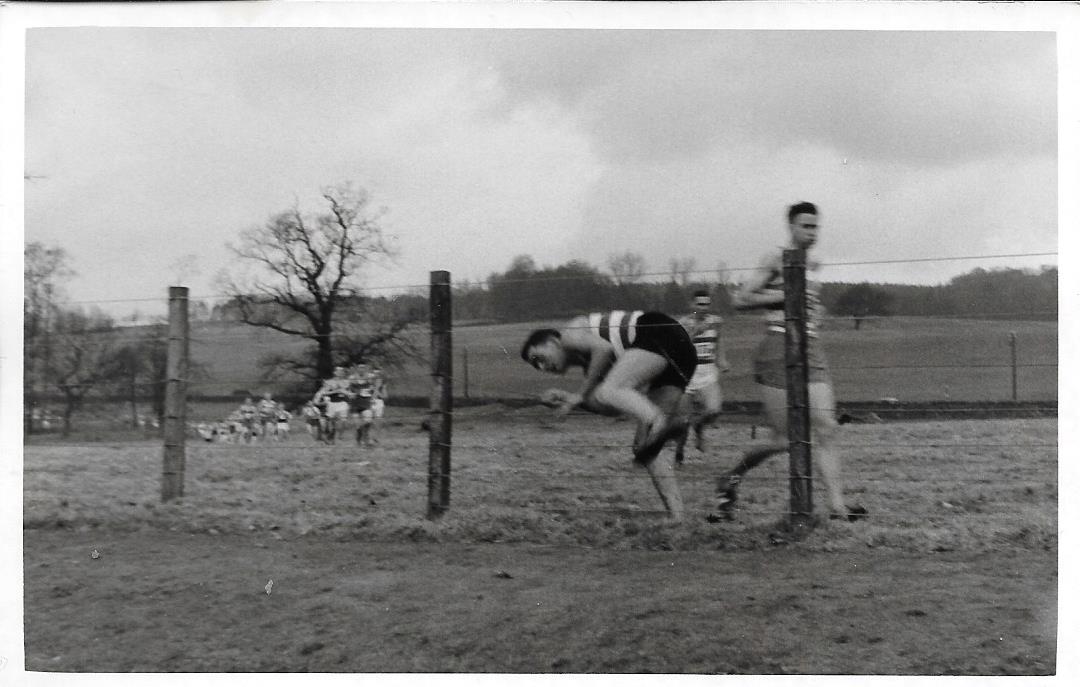 Below: Same meeting – could it be Graham Everett?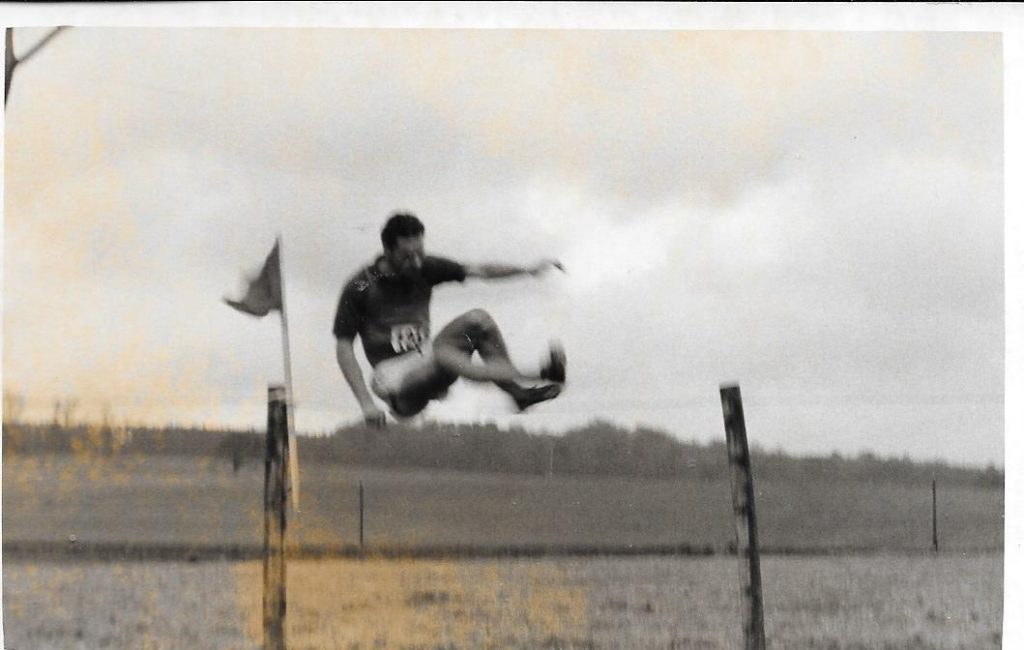 … or is this Graham?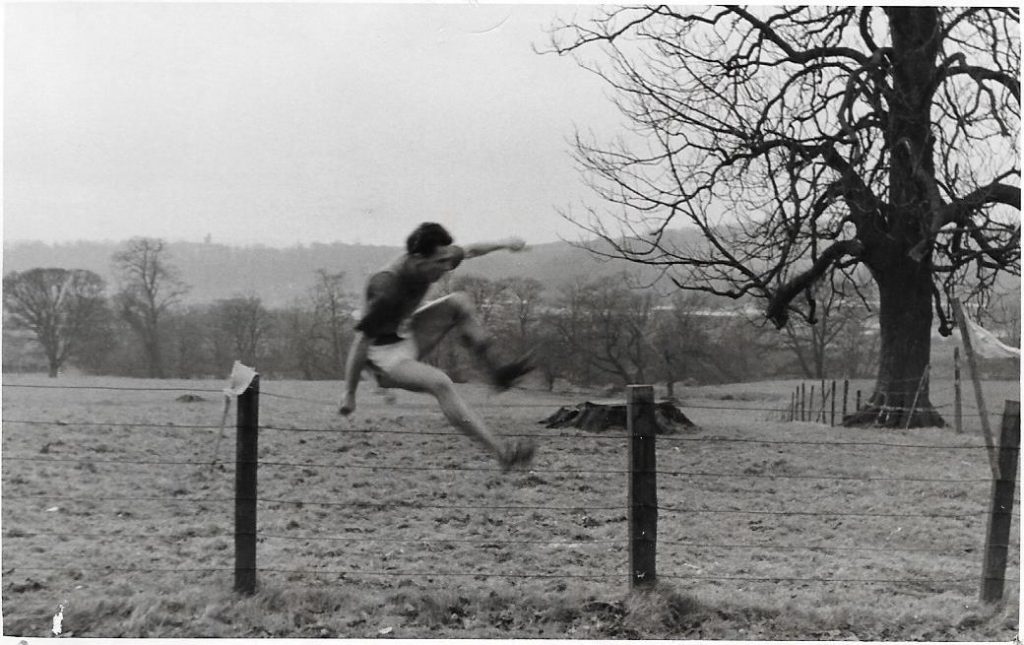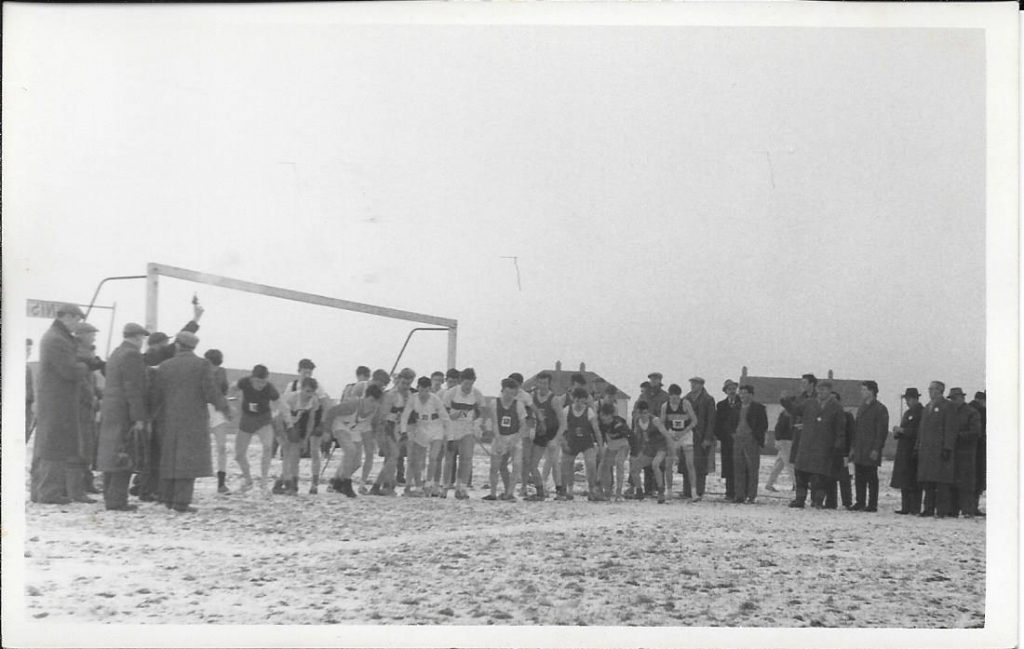 Start of Youths Race in the District Championships at Kilbarchan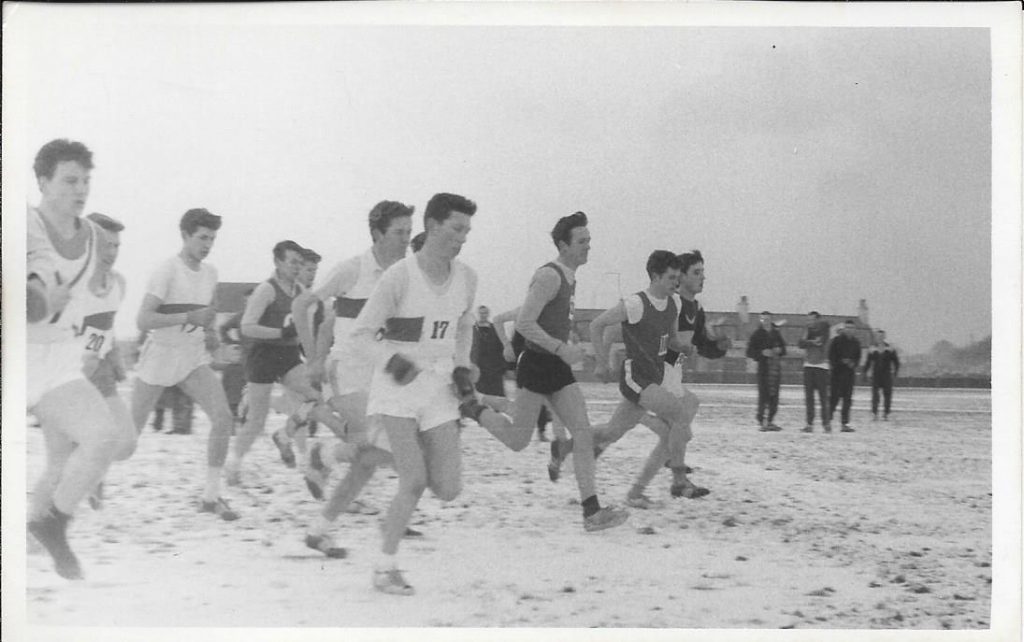 Just after the start.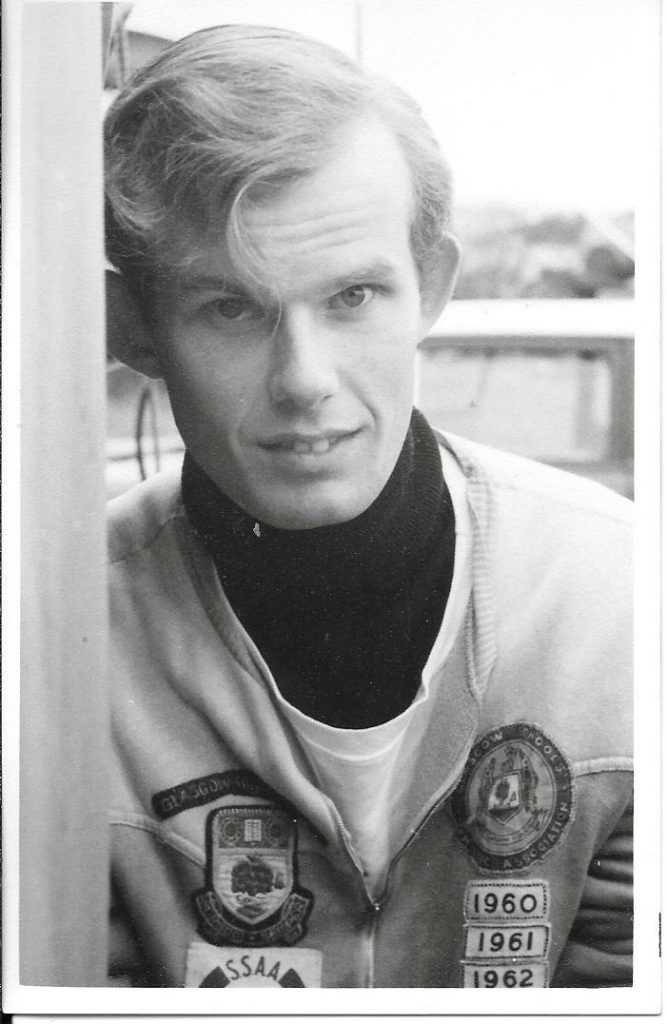 Jim McInnes whose athletic career was cut short by injury but who went on to become SAAA President.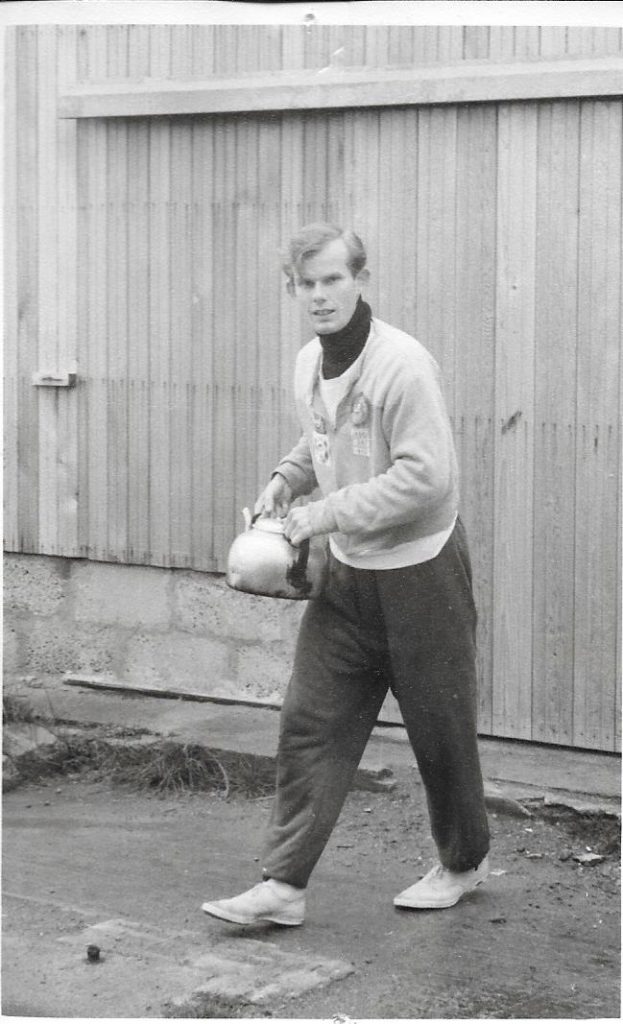 Jim McInnes
And finally, the cover and two pages from the Rome Olympics programme, 1960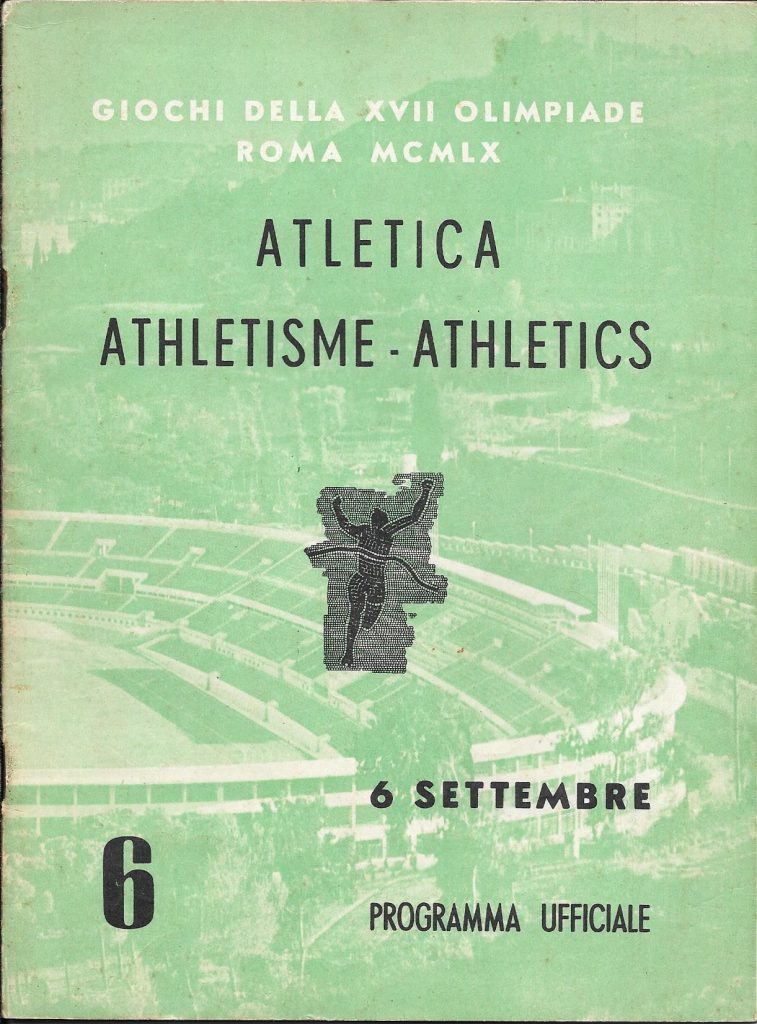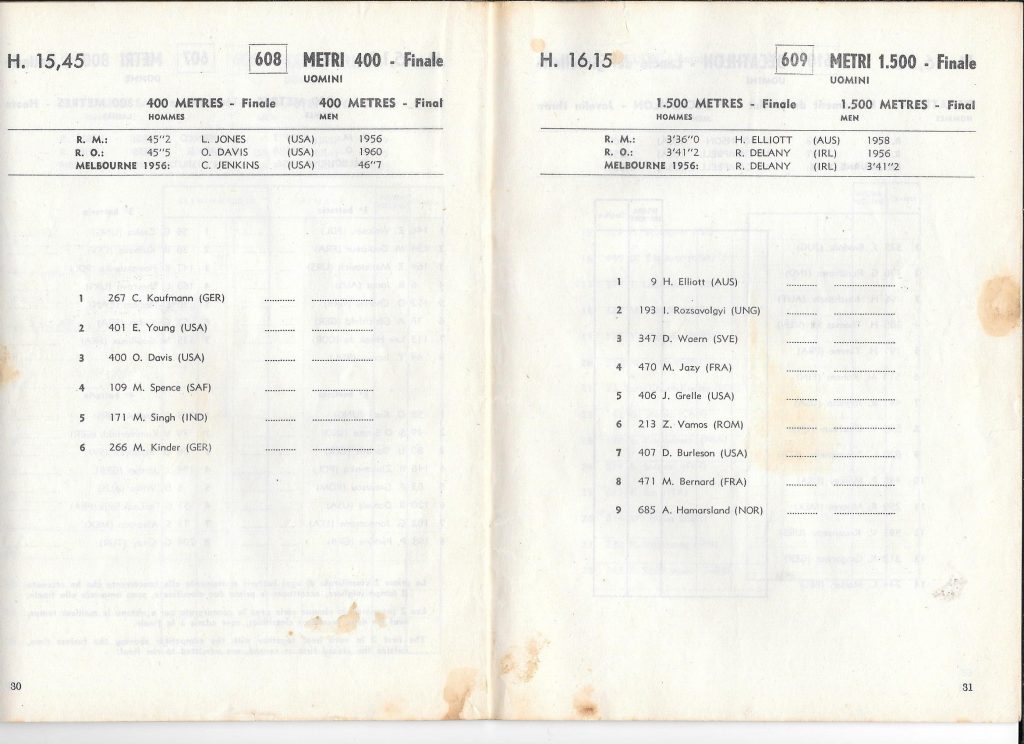 .