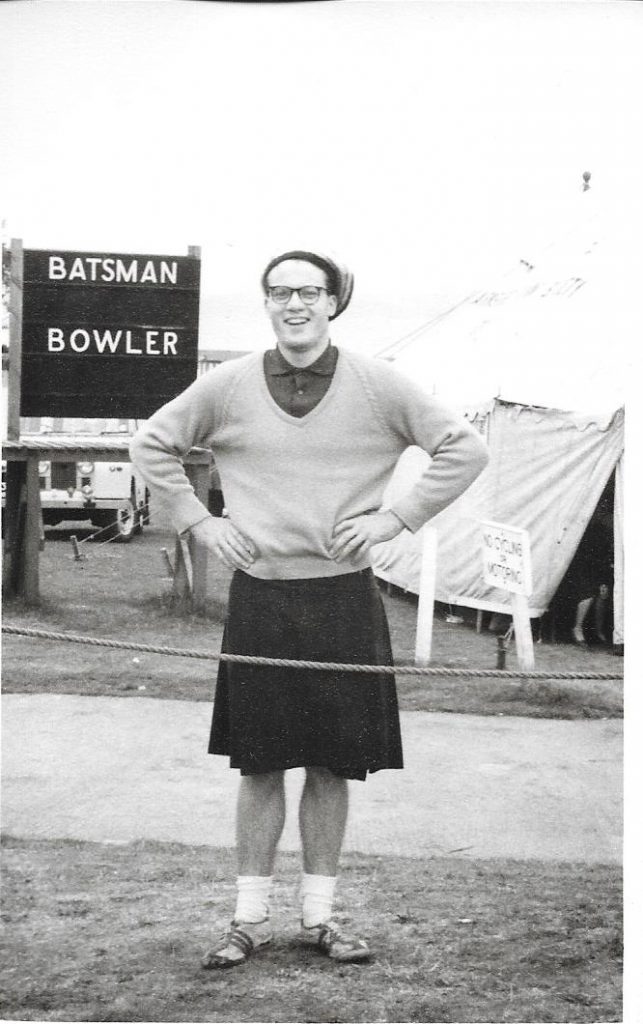 Sandy Sutherland at Nairn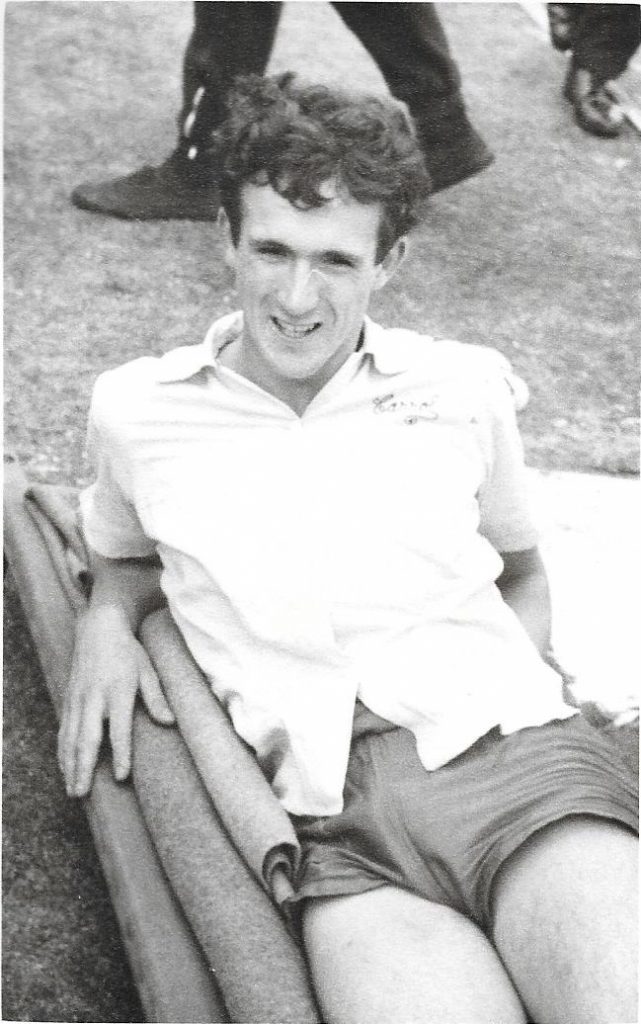 Ian Logie, international pole vaulter on a stretcher at Nairn where he injured himself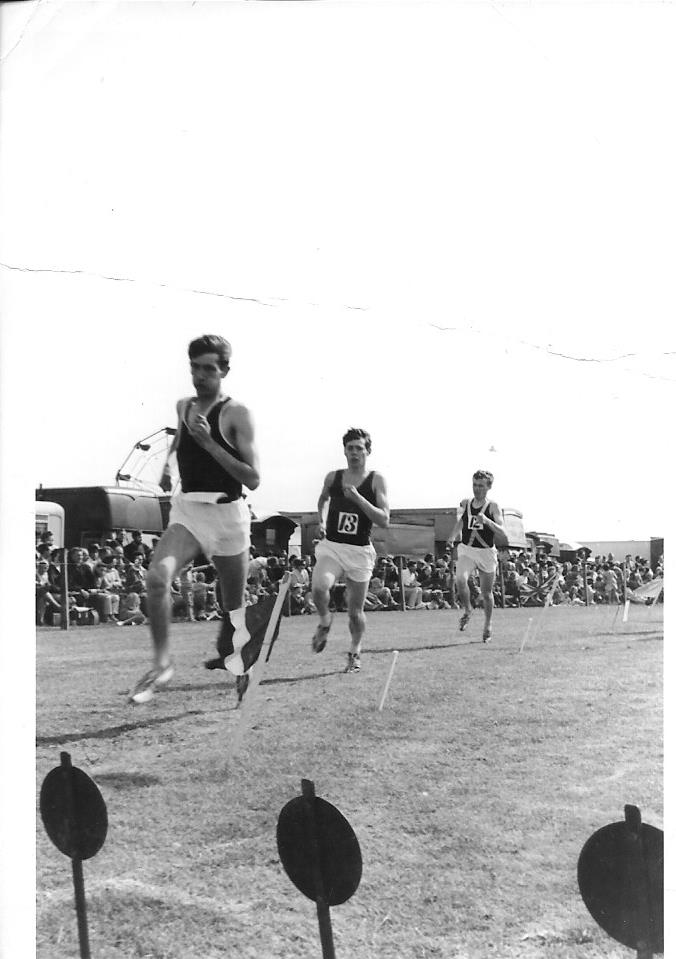 Stan Horn leads Colin Martin at Strathallan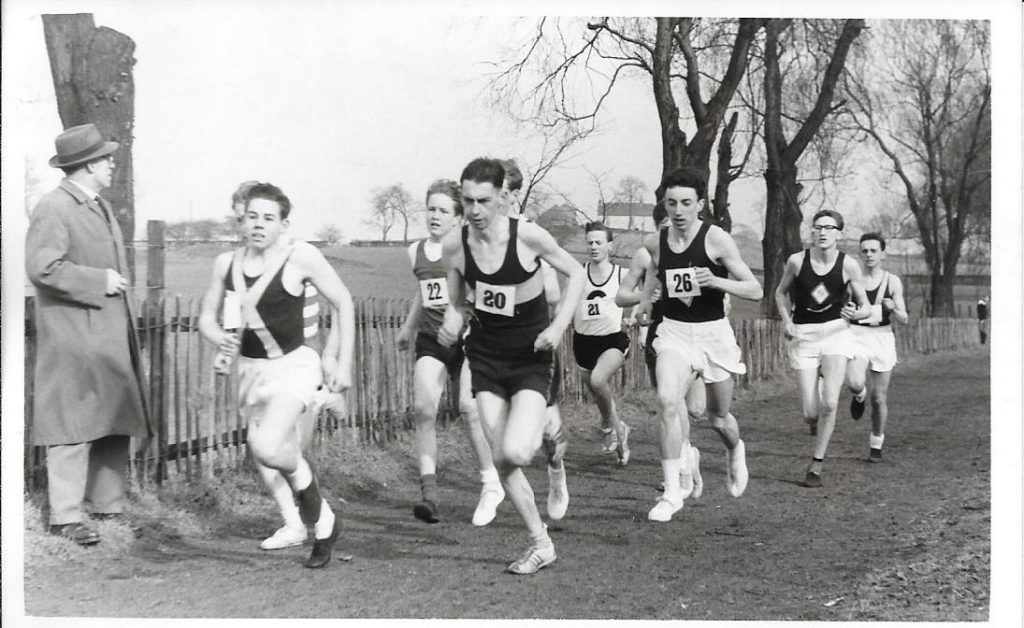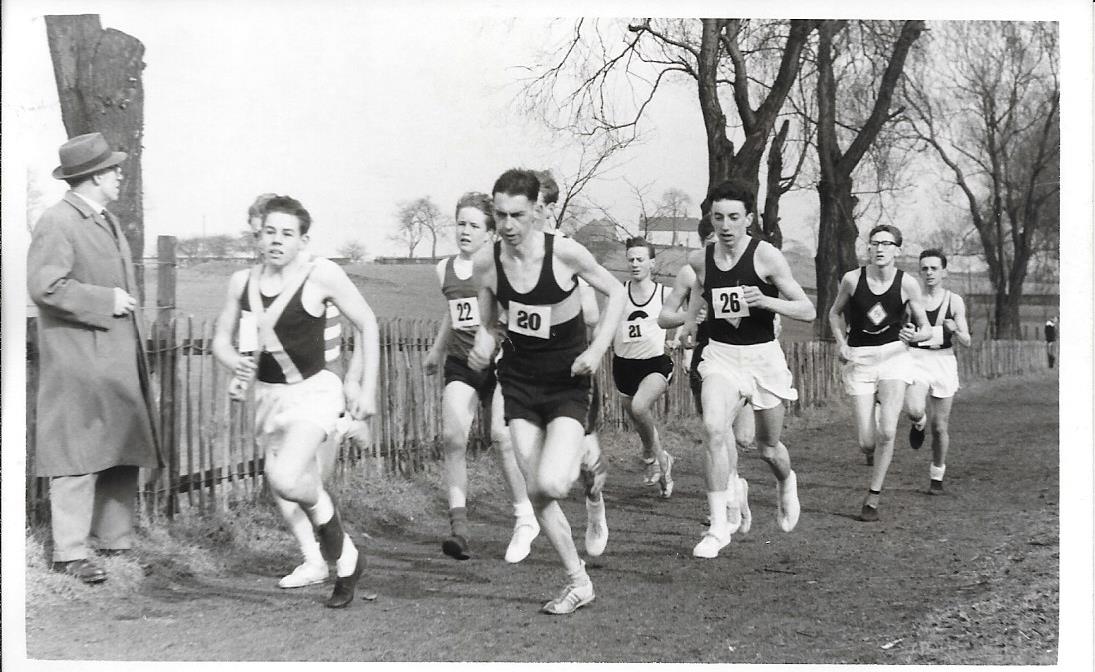 Start of the Springburn Cup race when it was a relay for Junior, Senior, Youth and Junior Men Dr IMM Macphail standing at the side.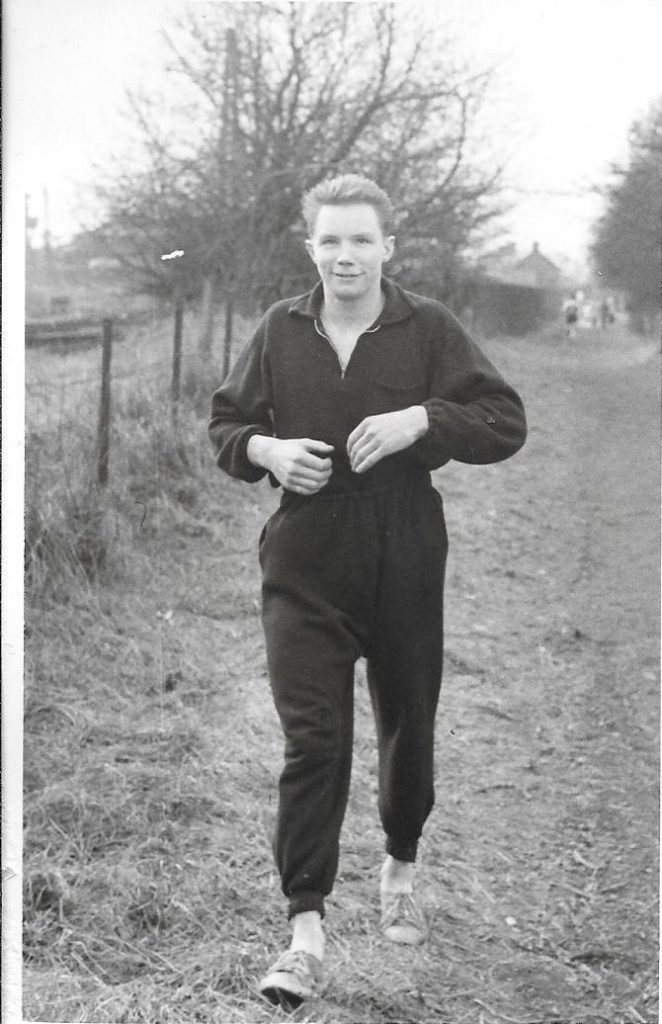 Mike Ryan, St Modans AAC at Springburn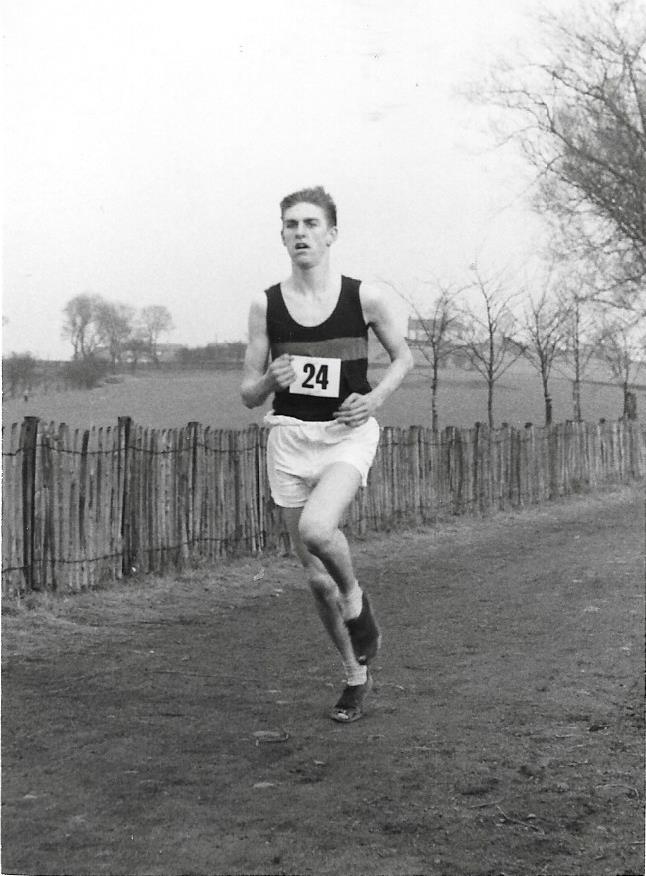 One of the Dumbarton runners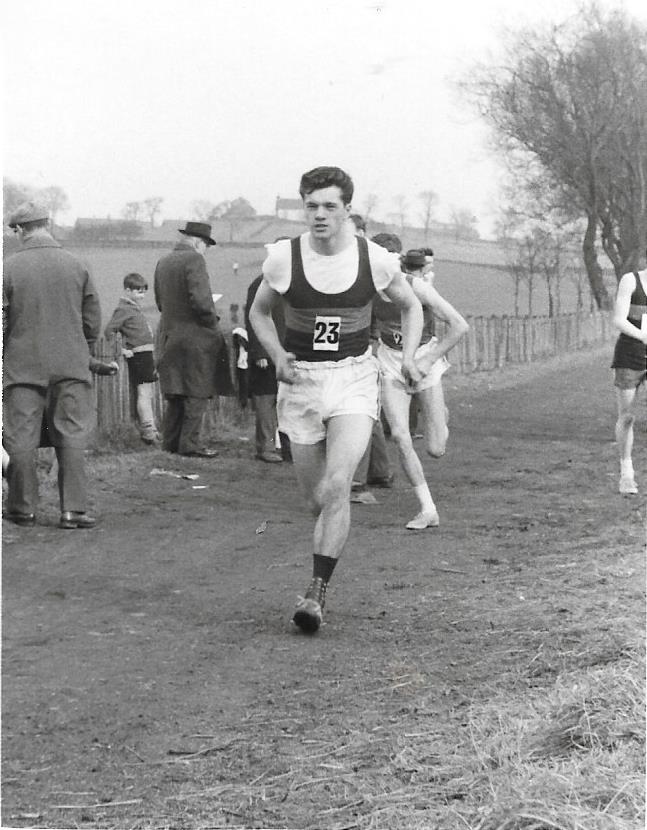 Above: Another Dumbarton runner
Below: There was a representative match held at Dumbarton at the start of the 1960's and the picture below is of Pat Moy (Vale of Leven AAC) ducking through a barbed wire fence – a manoeuvre that cost him lots of ground on each lap!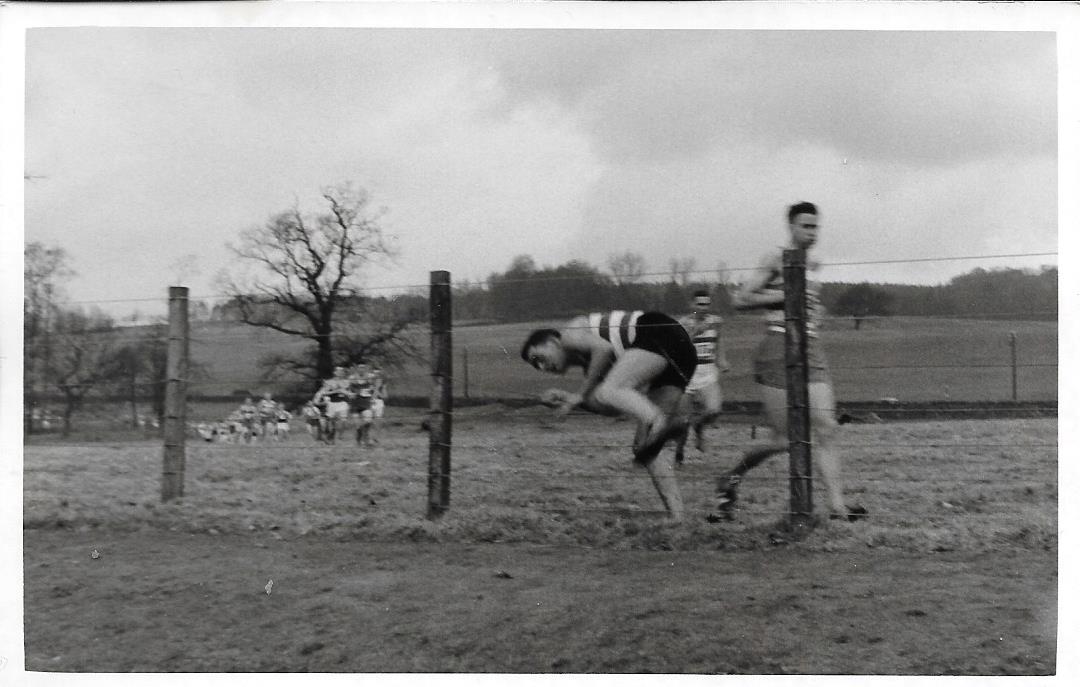 Below: Same meeting – could it be Graham Everett?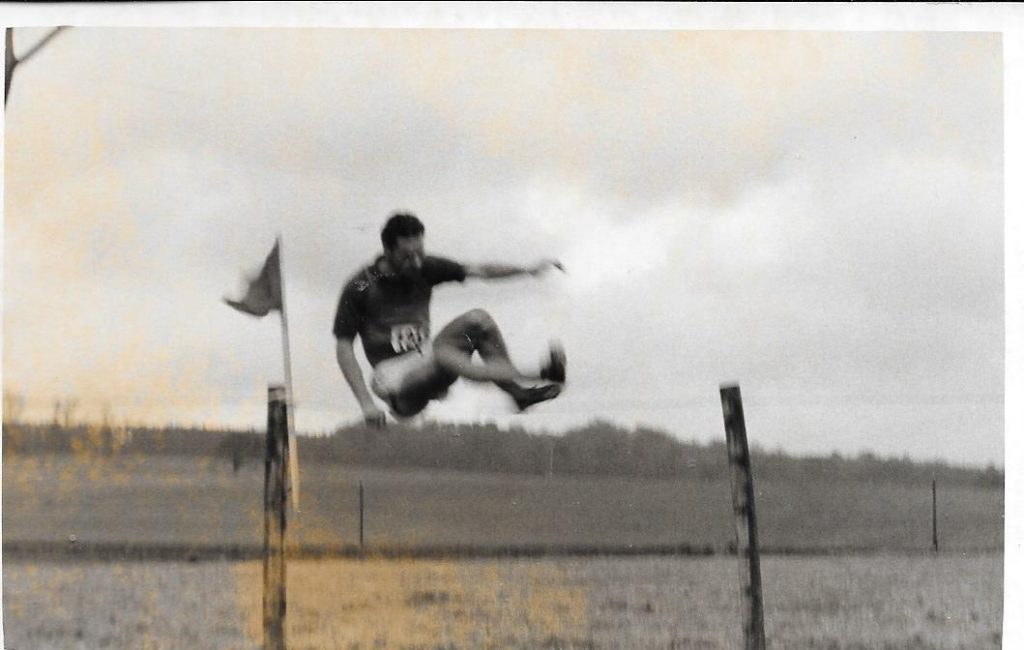 … or is this Graham?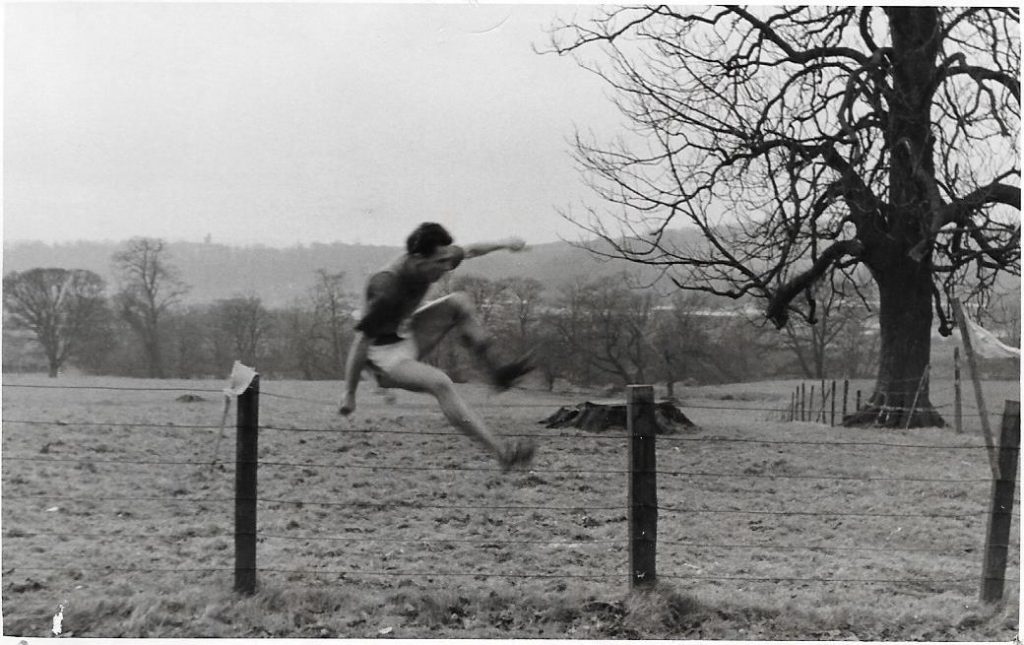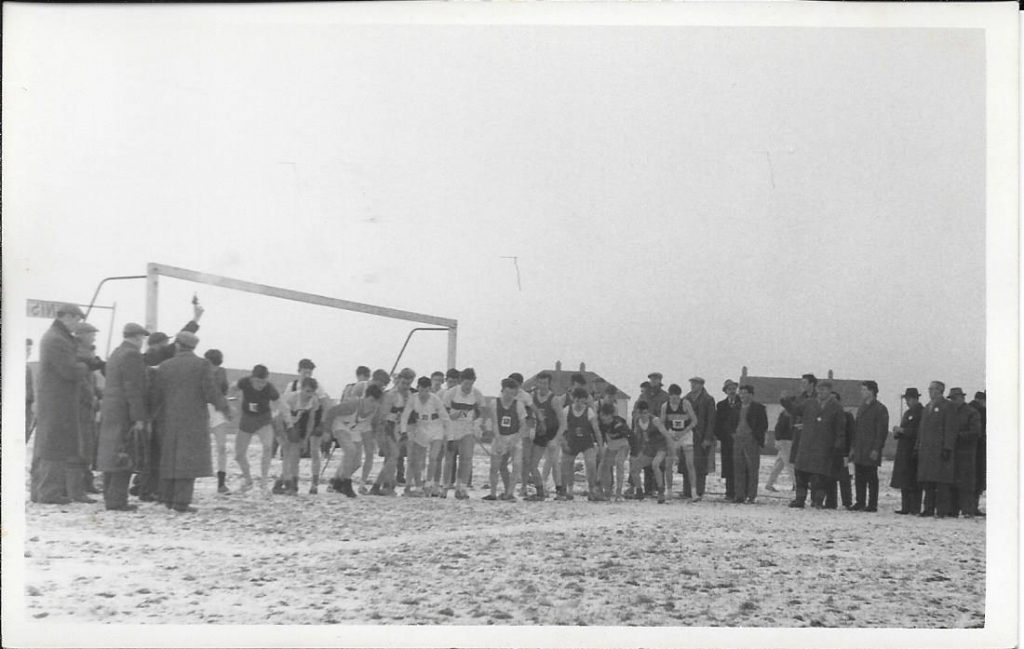 Start of Youths Race in the District Championships at Kilbarchan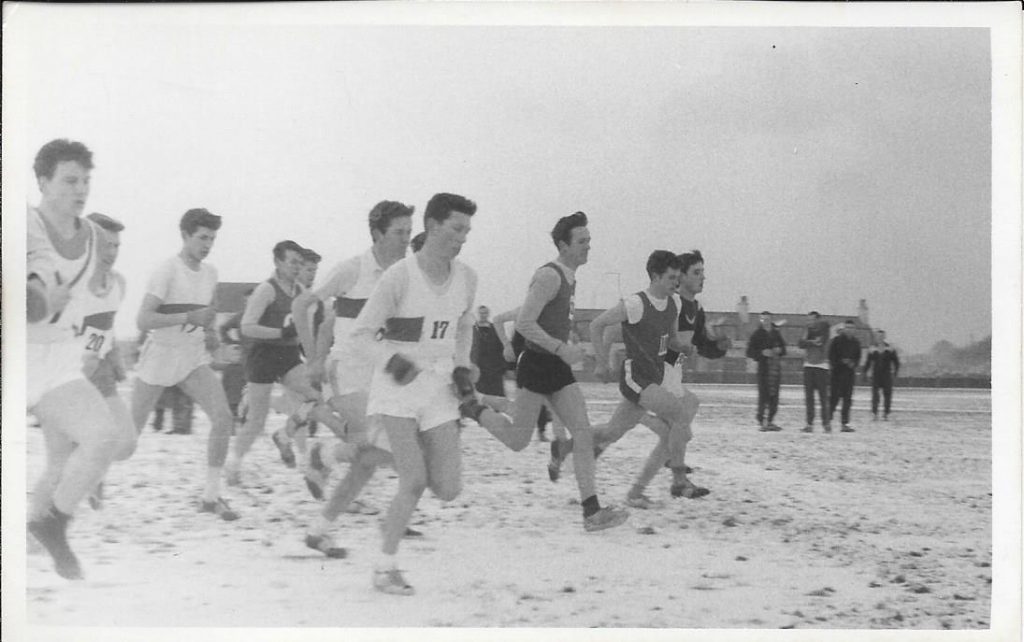 Just after the start.
And finally, the cover and two pages from the Rome Olympics programme, 1960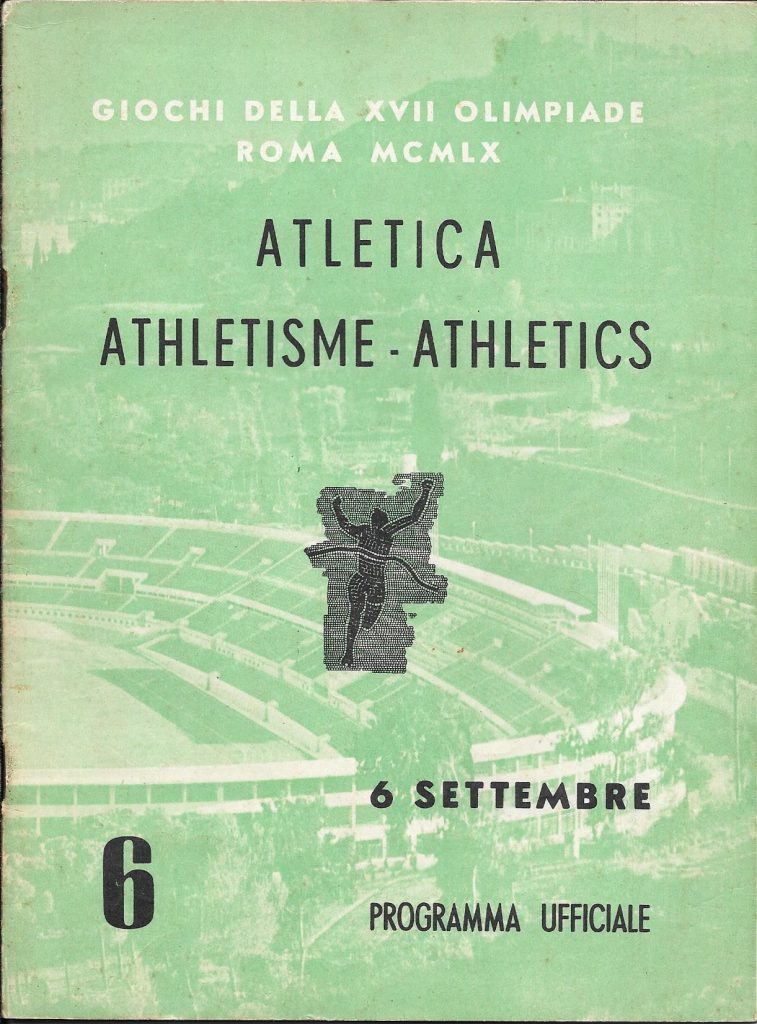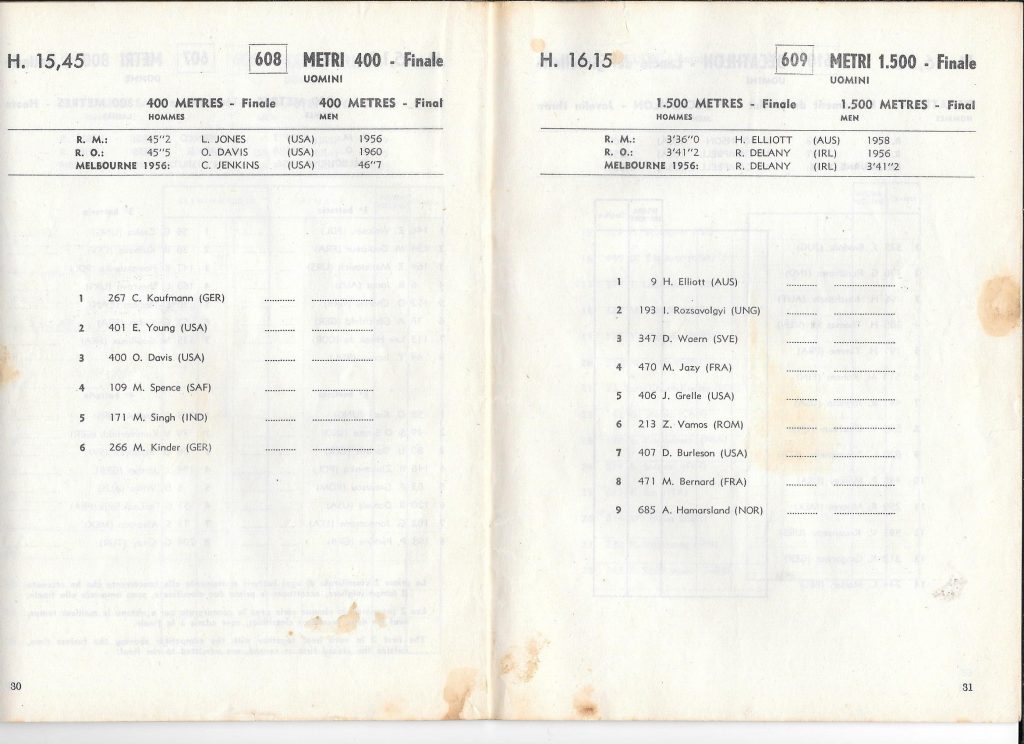 .