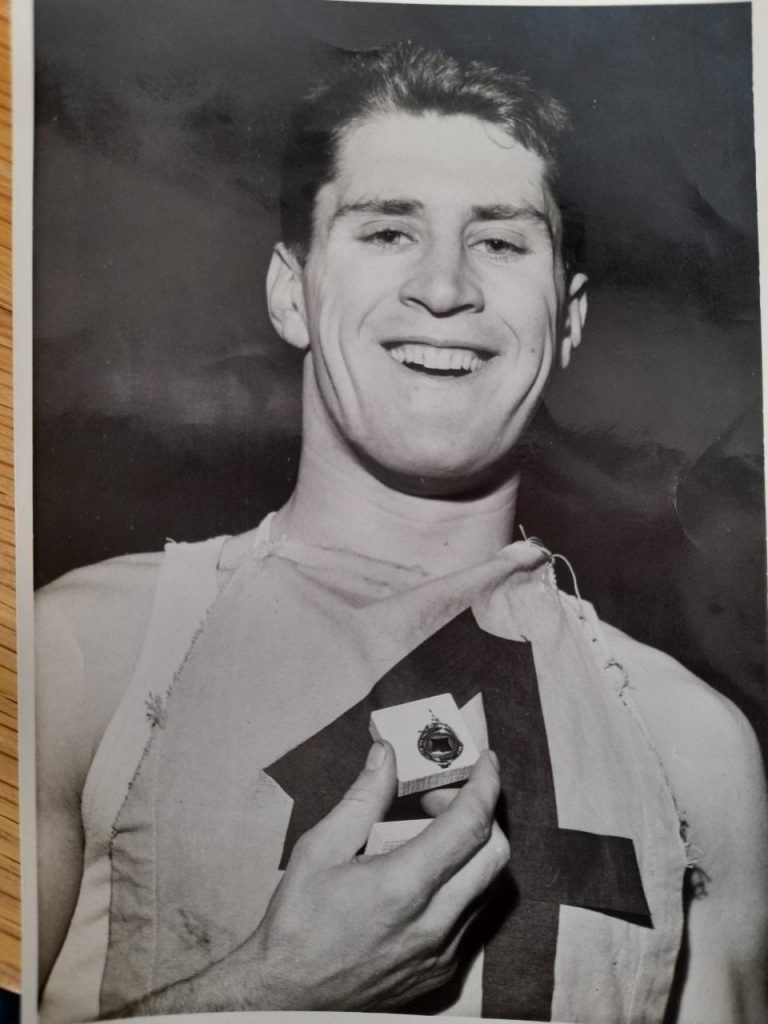 Bill McLellan was a top class athlete at a time when there was a chasm dividing professional and amateur athletics in Scotland, indeed it was so the length and breadth of Britain. With international athletics being the preserve of the amateur code, he never competed for Scotland or Britain in any of the major games or internationals of any sort. Given that the professionals competed at different distances on tracks of different lap dimensions and all sorts of surfaces, it was, barring the occasional cinder or all-weather track, not possible to have an accurate estimate of how fast he was or how good his field performances were. He was however, given his competitive performances and times on inferior surfaces undoubtedly a quality athlete. His obituary as written by Jack Davidson is below.
Bill McLellan, top-class athlete, teacher and businessman
Bill McLellan, athlete. Born: 14 March, 1943 in East Wemyss, Fife. Died: 16 August 2022 in Windygates, Fife, aged 79.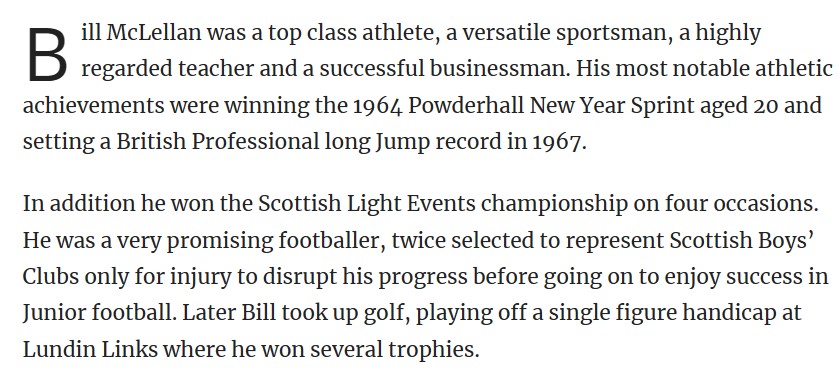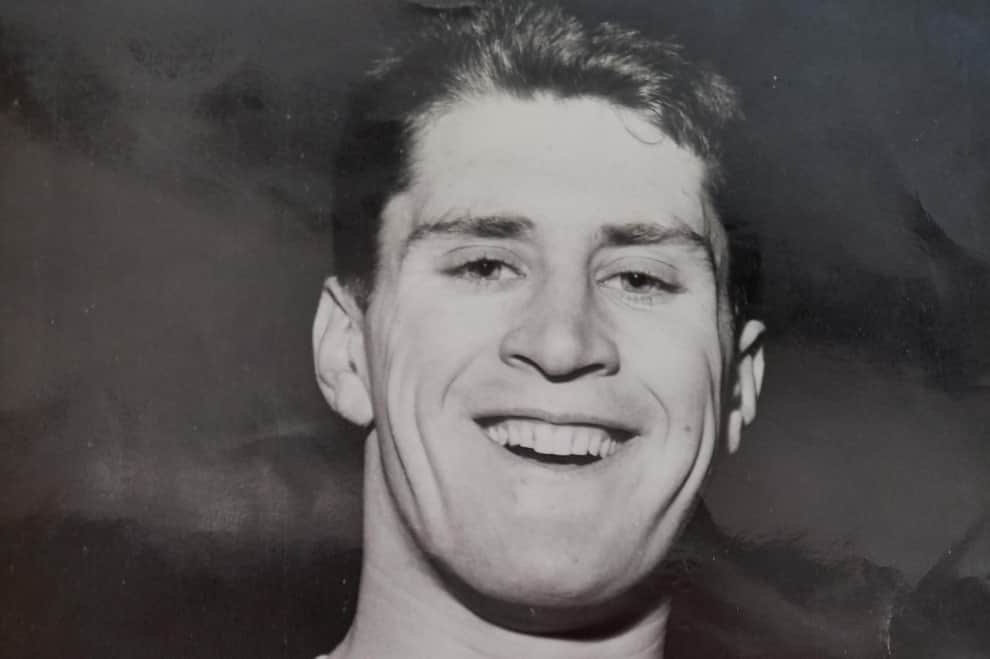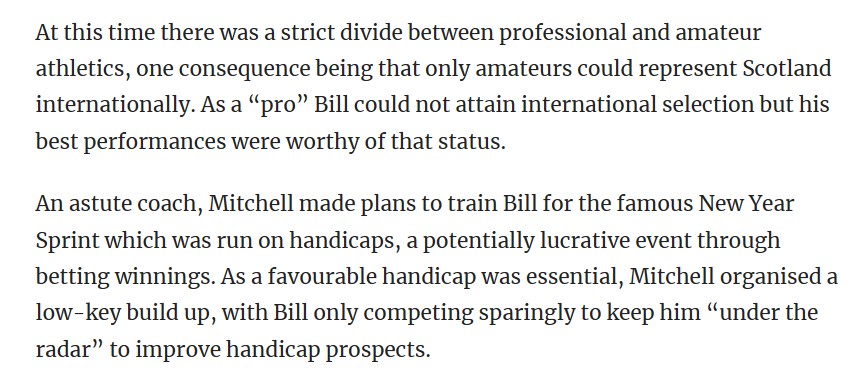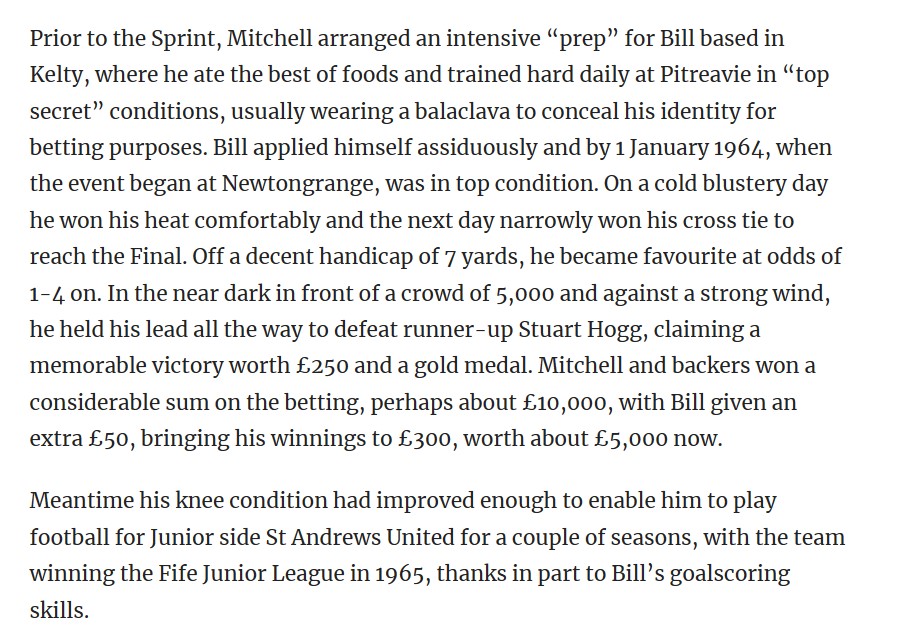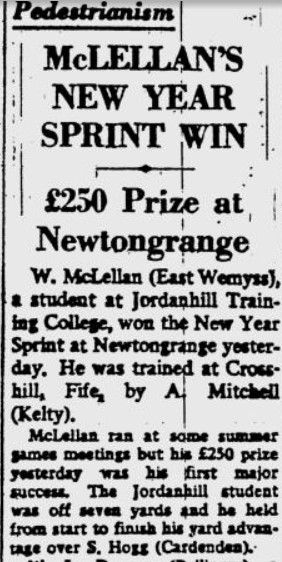 Clearly a superb athlete, Bill enjoyed a superb career in the sport of athletics and brought pleasure to thousands of people in the course of his career. The Scottish international team would have undoubtedly been the better had he been eligible to compete for his country.