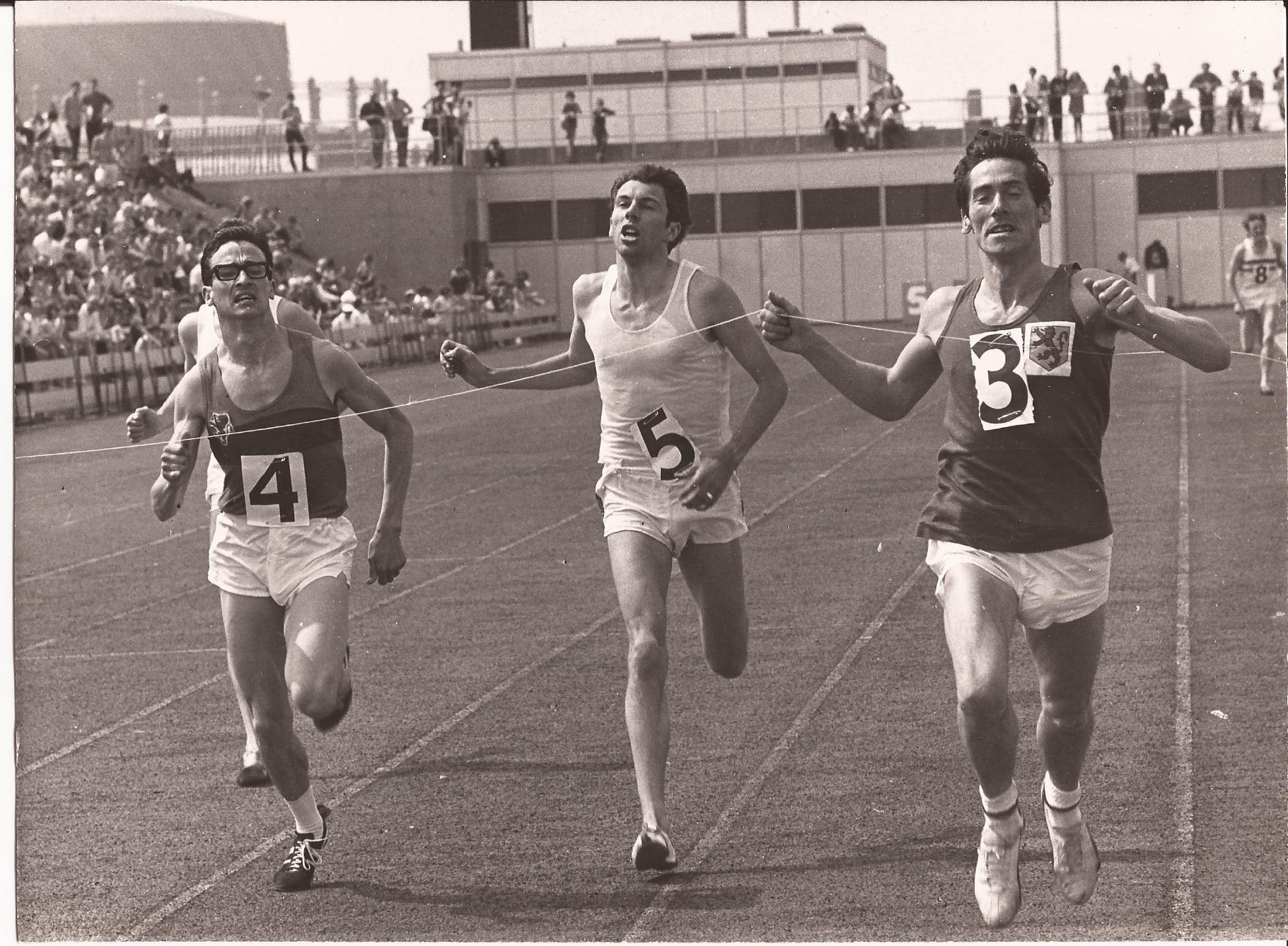 Mike Tagg finishing the Inter-Counties 5000m between Mike Bradley and Lachie Stewart
Mike Tagg was a top class middle and long distance runner who won the silver medal in the 10000 at the 1969 European Championships behind Jurgen Haase (GDR 28:41.6) and in front of Nikolai Svirodov (URS 28:45.8) . Tagg's time was 28:43.2 which ranked him fourth in the world that year. Quite excellent running. He had previously run in the same event at the Mexico Olympics in 1968 where he placed 13th in 30:18.0 in the altitude conditions known to be difficult for distance runners. He was two places ahead of Haase (30:40.2) and second GB athlete in the race behind Ron Hill in seventh in 29:53.2. His 10,000m personal best was set in the European Championshuips in 1971 when he finished seventh, one place and 10 seconds behind Dave Bedford.
In Mexico, he and his sister Mary both represented Britain – the only brother and sister to do so. Mary ran in the 400 metres where she was second in her Heat in 53.9, but unfortunately fifth in her semi-final with her time of 53.6 being the same as second placed Colette Besson who ran in the other semi final. Mary's 53.6 would have seen her in the final.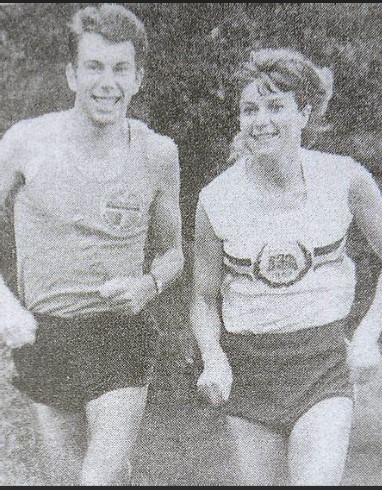 Mike was a very versatile athlete running well at a range of distances. His personal best times at recognised distances were:- 2 Miles: 8:28.2; 5000m: 13:41.4; 10000m: 28:14.85 All set in 1971. How did he train? The AW Questionnaire below tells us.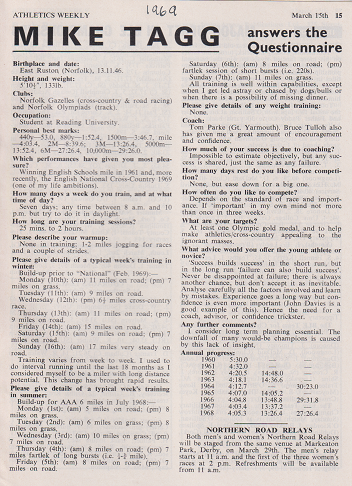 Colin Youngson comments: Mike Tagg was an excellent cross-country runner, who in 1969 (by 40 seconds) won the (very muddy) English National and finished fourth in the IAAF International CC. He was also a British International track athlete, who raced 10,000 metres in the 1968 Olympics and, at the same distance, finished second in the 1969 European Championships.