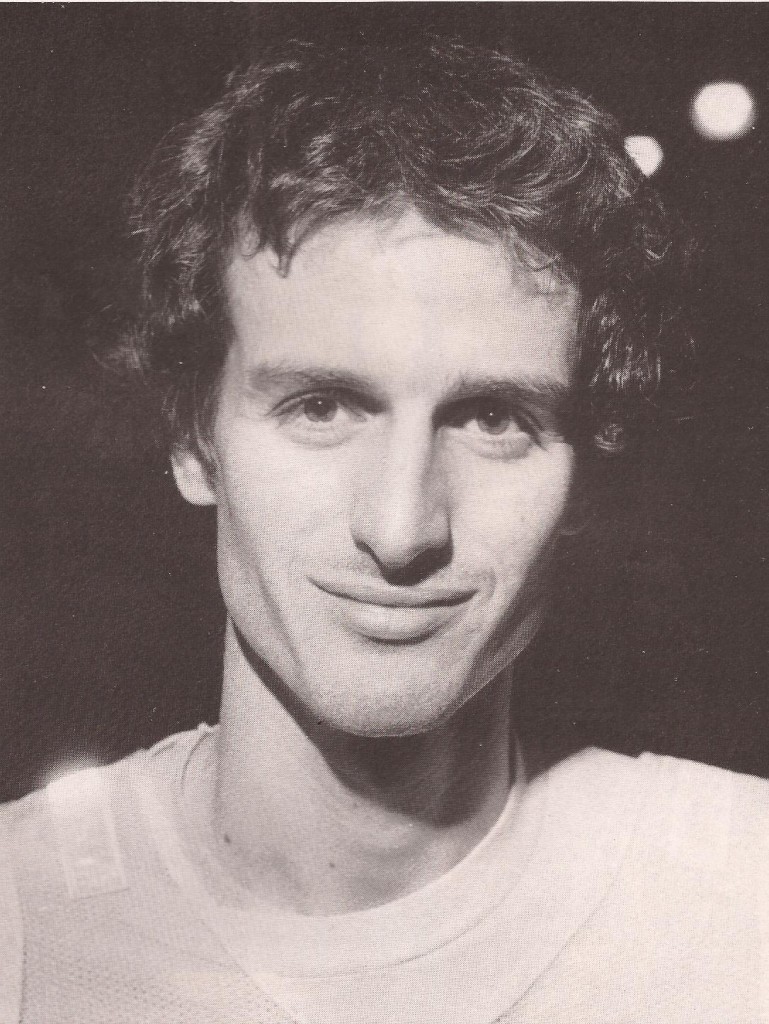 John Sherban was an established athlete when he came to Scotland in October 1990 because his girl-friend was doing a post-graduate degree in computing at Edinburgh University.    By the middle of January he had accumulated a remarkable list of race successes including:  18th November, 1990:  fastest time on the second stage of the Edinburgh to Glasgow for Falkirk Victoria Harriers whom he took from eighth to first, a position they would hold all the way to the finish; 1st December: winner,   Fife AC  Lita Allan Cross-Country from T Mitchell:    8th December   East District Cross-Country League second to Peter Faulds (they had the same time and crossed the line hand-in-hand);   22nd December: Edinburgh Queen's Drive race first; 1st January:  Portobello Promethon first;   5th January:   Nigel Barge Race first from H Cox;   19th January  East District League first from T Hanlon.
He was at the time only 26 and had been running from his late teens.   Born in Doncaster on 30th July 1964, and brought up in Scotland between the ages of 9 and 15, he attended Waid Academy in Anstruther before he moved to school in a Buckinghamshire Grammar School. A rugby player at school, he used to go for a run before the rugby practice and was encouraged by a teacher to get into some school races.   Although he was introduced to the sport at about 18 years of age, he didn't start training seriously until he was about 20.    He had won the British Universities Cross-Country and track 5000m championships as well as having represented England  v  the Rest of the Commonwealth.   He saw himself as mainly a track runner but he had more than his share of success on the road and over the country.   For instance that first run in the Edinburgh to Glasgow for Falkirk was one where he not only picked up seven places, but passed such as Ian Hamer, Alistair Walker and Kenny Lyall.   Colin Shields in the magazine "Scotland's Runner" commented on the run: "The second stage witnessed a brave run by Falkirk's new signing, World Student Games runner John Sherban.   Despite a fall on the newly instituted overbridge crossing of the old roundabout, which caused him gashed arms, legs and a bleeding nose, he recorded the fastest stage time to gain seven places and hand over a narrow five seconds lead from Ian Hamer (ESPC)."     In March he further displayed his road running talent by running the fastest long stage of the Six Stage Relay Championships with a time of 28:12 which was 15 seconds quicker than John Robson who was second fastest.   Falkirk was fifth team to finish.    John didn't run in the National in between these events.
In summer 1991 he was ranked in the 3000m [7:58.47, 4th], 5000m [13:49.3, 2nd] and 10,000m [28:35.61, 2nd] counting the national 5000m championship among the events won.   In the 5000m rankings, the first five were Ian Hamer [Welsh], Peter McColgan [Irish], Tom Hanlon [Scottish], John Sherban [English] and Steve Ovett [English],  in the 5000 the first five were Hamer, Sherban ,  Evans and Hanlon, and in the 10000 Hamer, Sherban, Evans, Robson [Scottish].    Most of his running was done in England over the summer but he did return for the national championships and won the 5000m in 14:06.2 from John Evans of Australia [14:10.80] and Paul Dugdale [Horwich RMI] 14:29.56.   His first year in Scotland had undoubtedly been a good one and he was interviewed By Margaret Montgomery for "Scotland's Runner" in March 1991.    In it he referred to the fact that he had been plagued by injury over the past six years and said
"Everything's gone wrong below the knee which possibly could."   Defining himself as a track runner who always manages to get injured before the season gets into full swing, John Sherban maintains that his cross-country and road successes are not indicative of his  true area of excellence or of his biggest aspirations.   "Basically I'm a 5000m runner although recently I've been tending more towards the 1500m and 10K.   Unfortunately though I've not had a full season for five years."   Despite being plagued by injury, Sherban notched up a number of major successes between 1984 and 1990, including a win in the 5000m at the British Student Games at Meadowbank in 1987 and at the British Student Cross-Country Championships in 1988.   He is now in the best form he has been in for many years and at the time of the interview was looking to build on the successes he enjoyed in the latter part of last year and the early part of 1991 by winning a place in the British team for the World Cross-Country Championships and by bringing his time down as close to 13:30 as possible.   His present best for the distance is 13:54.   Perhaps because he has never been able to throw himself into training and competition wholeheartedly, Sherban is remarkably relaxed in his approach to training.   The bulk of his training consists of running to and from work.   A three mile distance as the crow flies but one he generally pads out to five or six. ….. On top of running to and from work Sherban's only other training is a weekly track session with his club, Falkirk Victoria Harriers, and an interval session on grass.   I try to pack training round my working day so that it doesn't interfere with my home life.   I like the feeling of knowing I'm in for the night once I'm back from work."  …  Sherban's official coach is Brian Scobie, the Scot who lectures in English at Leeds University where Sherban studied chemical engineering.   Scobie is presently in America, a fact which makes little difference to Sherban who seems for the most part to have trained himself for the past five or six years.   "Even when I was at Leeds, the relationship between Brian and myself was more of a social thing.   But I suppose I would subscribe to his philosophy of doing everything hard – harder if you're feeling good."   The fact that he doesn't work hand in glove with a coach seems not to matter to Sherban – although he compensates to some extent by joining in the odd session with Malcolm Brown, who coaches Ian Hamer."
John was a hard trainer, witness the tale from Brian Scobie of a session at Leeds -I remember on one occasion in a winter track session in Leeds which I had set probably at about 10-12 x 400 in 57-8 seconds.   The recovery was probably about 30 seconds on that night.   On top of that it had started to snow as soon as we had got going and gradually it was thickening as he knocked out runs in 56 seconds through to the eighth or tenth.   John was running in his flats, without socks, in shorts that were brief and flimsy and wearing a vest of the kind now only seen on porn stars.   With two to run and the coach wondering about liability, he ripped off his vest and banged out the last two runs in 55 and 54 seconds.

In winter 1991-92 he missed District and National Relays, didn't run the Edinburgh to Glasgow and wasn't in the field at either District or National Cross-Country Championships.   But there were two appearances close tohether at the start of January – on 1st January he won the Portobello Promethon and on 4th January at Mallusk in Ireland, he was there and appearing in the results under a 'Scots Results' heading – he finished seventh in 23:10 in a race won by three Kenyans in 22:37, 22:47 and 22:55.   He was first Scot ahead of Bobby Quinn in 11th and Alaister Russell in 36th.   This was the same date as the Nigel Barge which he had won a year earlier.
In summer 1992 John was ranked sixth in the 1500m tables with 3:45.9 which he ran at Kingston on 19th July, second in the 3000m with 8:00.76, run at Haringey in London on 5th July with a two miles in 8:31.48  at Sheffield on 14th August and had a series of good 5000m times – 13:52.08 (Loughborough on 28th July), 13:52.87 (Birmingham, 27th June) and 14:08.54 (Meadowbank on 20th June) – the best of which placed him second in Scotland behind Paul Evans of Belgrave.   It will be noted that all but one were outside Scotland and, in fact, the 500m time in Birmingham placed him only 14th in the race – the kind of opposition that really helps obtain fast times.    It is a real dilemma for Scottish selectors when good runners in Scotland keep winning and getting high places north of the border in Games years while those with access to fast races furth of Scotland post very fast times in tougher races.   As John  said in the interview with Margaret Montgomery, the number of quality runners is just much higher in England.   However back to the profile – John was running very fast indeed in summer 1992 although he did not appear in any Scottish championships – county, district, inter-area or national.
He had been recognised as a Scot for the purposes of international competition the previous winter with the race in Mallusk.   Winter 1992-93 started for John with fastest time in the East District Cross-Country Relays (by 15 seconds) with Falkirk Victoria second to Reebok, followed by second to Reebok again on 31st November in the Allan Scally Relay at Shettleston where John again had the fastest time of the afternoon (by 19 seconds), and on 15th November he was in action on the long sixth stage of the Edinburgh to Glasgow relay where he held on to second place with the day's best time (by 39 seconds.   John also won the East District championships on 15th January by one second from P Dymoke of Livingstone second and Terry Mitchell of Fife a further three seconds away.   He did not run in the Scottish National Cross-Country Championship and we next saw him run on the track.   With 1994 being a Commonwealth Games Year, most athletes would be trying to catch the eye of the selectors.
How did John perform in summer 1993?    At 5000m he had two good times –   he topped the rankings with 14:05.1 finishing tenth at Loughborough on 20th June, and 14:15.85 when second to Chris Robison in the SAF  Championships.   The better of these times placed him 33rd in Britain which was an indication of the standard north of the Border at that time.   The SAF race was a steady run with Chris Robison using his well-known sprint finish (he had been a sub-4miler) to collect the victory.   Half a dozen Scots were capable of sub 14 for 5000m but they didn't have to do it – therein lies the difference in standards.   His best run on the road that summer was a win in Leeds on 5th December over 10K in 29:11  which placed him 23rd in England and first in Scotland.   The good news from Scotland's point of view was contained in an article in "Scotland's Runner" by Doug Gillon:   "Falkirk Victoria's John Sherban, fastest man on the long stage of the English 12-stage championship, hopes to make Scotland's team for Victoria  at 10000m."   He had earlier pointed out that Sherban qualified to run for Scotland on residential grounds.   The only thing stopping John from running for Scotland would be a serious loss of form (extremely unlikely) or injury (more likely).
In winter 1993-94, John's first race was the Edinburgh to Glasgow Relay when he again ran on the second stage and again had the fastest time of the day for the Falkirk team that finished second.   He had been third in the AAA's 10K Road Championship that year and done a very good run in the 12 stage which placed him 27th all-time on the ranking list, ahead of men such as Andy Holden, Paul Taylor and Geoff Smith.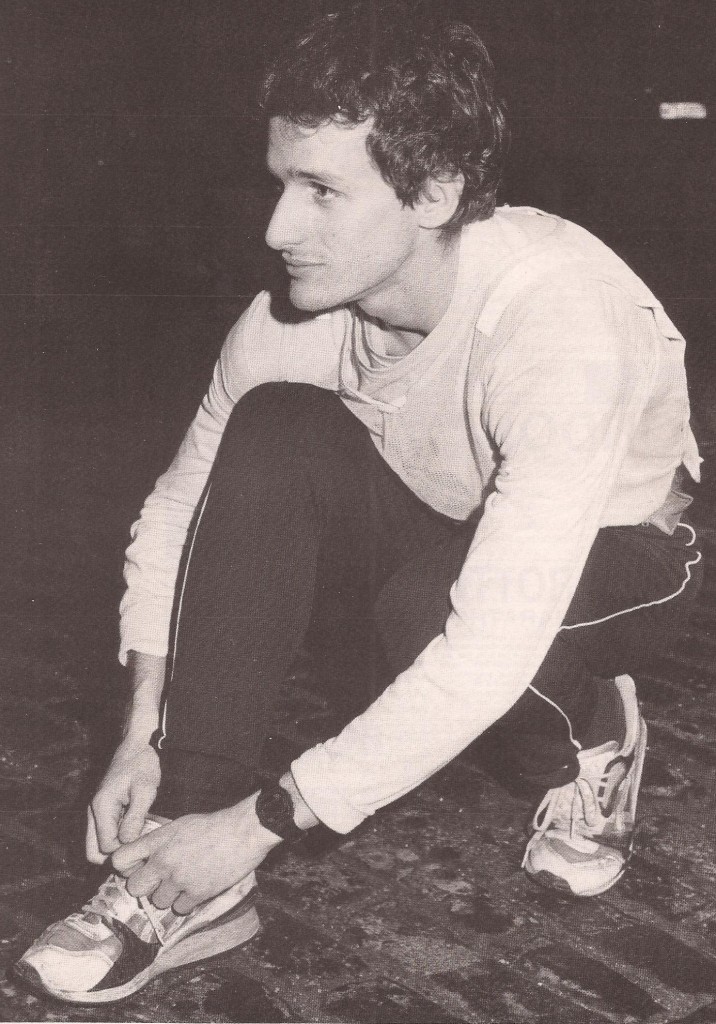 Going for his place in the Games team, John started the year with a very fast road 10K win – 28:46 – at Grangemouth on 20th February.   He topped the lists for 3000m and 5000m with 8:02.07 (when finishing second at Meadowbank on 8th July) and 13:46.4 when winning an early season race at Crawley on 28th May.    Despite an injury-ridden season, he managed to run 14:11.14  winning the East District championship at Meadowbank on 15th May and 14:06.16 at Gateshead on 20th July.   These were good enough to see him selected for both 5000m and 10000m in Victoria but the nemesis of injury was still stalking him.   He travelled to Canada and raced in a 5000m on Prince George Island on 13th August in 14:10.43.     What happened there is reported in the following article which Doug Gillon wrote in the 'Glasgow Herald' of 28th August 1994: 
"TRAINING in a railway tunnel to avoid the snow on Christmas Day and running around the pitching decks of destroyers and aircraft carriers in mid-ocean are just two examples of the commitment which has plucked John Sherban and Chris Robison from obscure roots, and brought them by tortuous routes to represent Scotland in the 10,000 metres at the Commonwealth Games.   Both are Yorkshire-born, and each competed for England before seeing the Saltire in the sky and defecting. They will line up for Scotland next weekend, ready to strive with the convert's passion for their adopted country.
He has represented England against the Rest of the Commonwealth and won the British Universities' cross-country and 5000m track titles.   But he did so displaying a refreshing laid-back lack of intensity and club-runner bonhomie rare in the upper echelons of his sport.
Nobody should question the 30-year-old Falkirk Victoria Harrier's attitude to his sport and this forthcoming race, however. Missing a session is anathema. When Edinburgh's climate on Christmas Day precluded training outside, he did 20 repetition runs in the disused railway tunnel under the Queen's Park.   He spent $2000 on a preparatory altitude trip to Boulder, and has contributed significantly to bring coach Brown to Canada for the Games. Fortunately, his intellect has blessed him with a good professional career in bank computing.
Sherban believed he had a medal chance here until last weekend when his last warm-up race was a disaster in an ill-conceived (for endurance competitors) meeting at Prince George, 450 miles away from the village.   The meeting was said to be at an altitude of 1800 feet. But Sherban, seated behind the pilot of the 20-seater light aircraft that flew them there, checked the altimeter as they landed.   "It read 2900 metres," he said. "The place was baking hot, and although we arrived mid-morning, my race was not until 10pm at night. I spent the day trying to sleep under the stand, the only cool place."
His target time in the 5000m, 13-32, was out of sight after six laps as his lungs complained in the rarified air. He finished, demoralised, in 14-10.43. "We did not get back until after 3am. It was a disaster." Brown is now striving to rebuild dented morale.   "I run on inspiration rather than to a plan," says Sherban. "Malcolm is more calculating, and would prefer me not to, but he is right more often than not, so this time I am going to give it a try."
His injuries returned and he had to withdraw from the event he had been racing all year, the 5000m on 24th August, and when it came to the 10000m on 27th August, he had to drop out while Chris Robison finished 10th in 29:50.23.   It had been a disappointing season for him, to put it mildly,    He did some racing on his return – a  9:10.45 steeplechase on 17th September at Bedford – but his season was really over after the Games.
That winter (1994-95) John Sherban ran in the National Cross-Country relay where he lifted Falkirk Victoria from tenth to fourth on the second stage, the short third stage of the Edinburgh to Glasgow where he ran the fastest time of the day by over a minute while lifting his club from eleventh to fifth, and missed the District and National  Championships as well as the six-stage road relay.   In summer 1995 he topped the 5000m rankings for the third successive year and had four times in the Scottish top 15.     Much faster  than the previous year, his best of the season was 13:46.76 set at Birmingham on 15th July.   Unplaced in any championship race his best times were al run south of the border – 14:01.28 at Birmingham on 1st July, 14:08.21 at Crystal Palace on 3rd June and 14:20.9 at Enfield on 19th August.    His best 1500m time was 3:45.6 at Derby on 30th July.   Scotland had seen the last of John Sherban – as the Scottish Athletics Yearbook for 1996 said: "Having left to live in Australia, he will be missed from the Scottish running scene in road, track and cross-country events."
The reason for his coming to Scotland being as it was, it was natural that most of his summer running be done in England but  he did run well in Scotland and added to the quality of any representative team for which he was selected.   He was unfortunate in his catalogue of injuries, especially in 1994, but was undoubtedly a runner of real quality.