Every sportsman has significant periods is their career: moments of triumph, moments from which they drew great pleasure (not always when they ran fastest as it happens), moments away from the competitive arena that have a significance for them and significant for many other reasons. What we have here are moments of significance for John Hepburn, captured in photographs. We start with the first period of significance for any athlete – where they began in the sport. John began with Dundee Hawkhill Harriers and we have two pictrures from that period.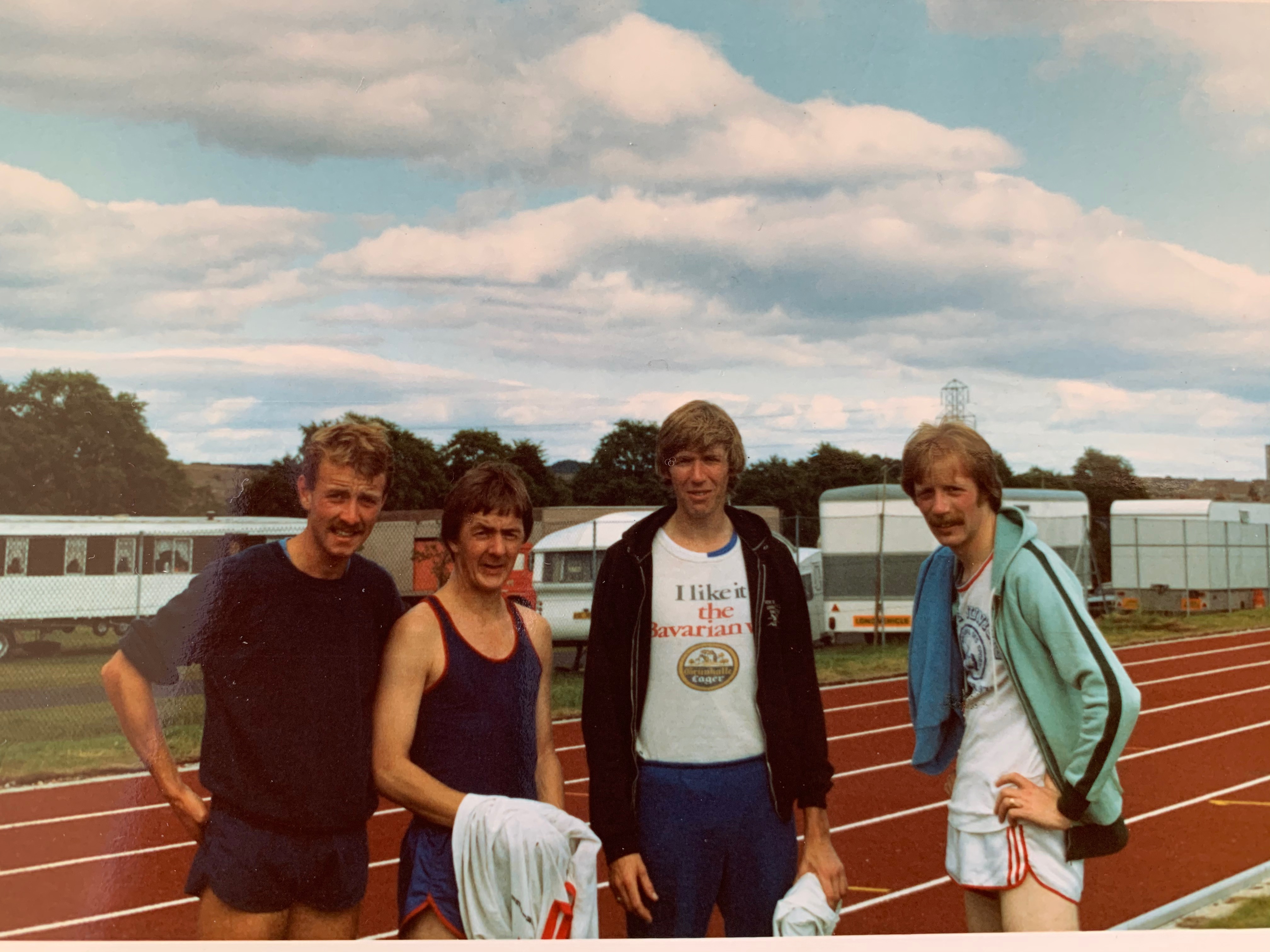 .Young John Hepburn (second left) with three fellow Hawks including Charlie Haskett on the right.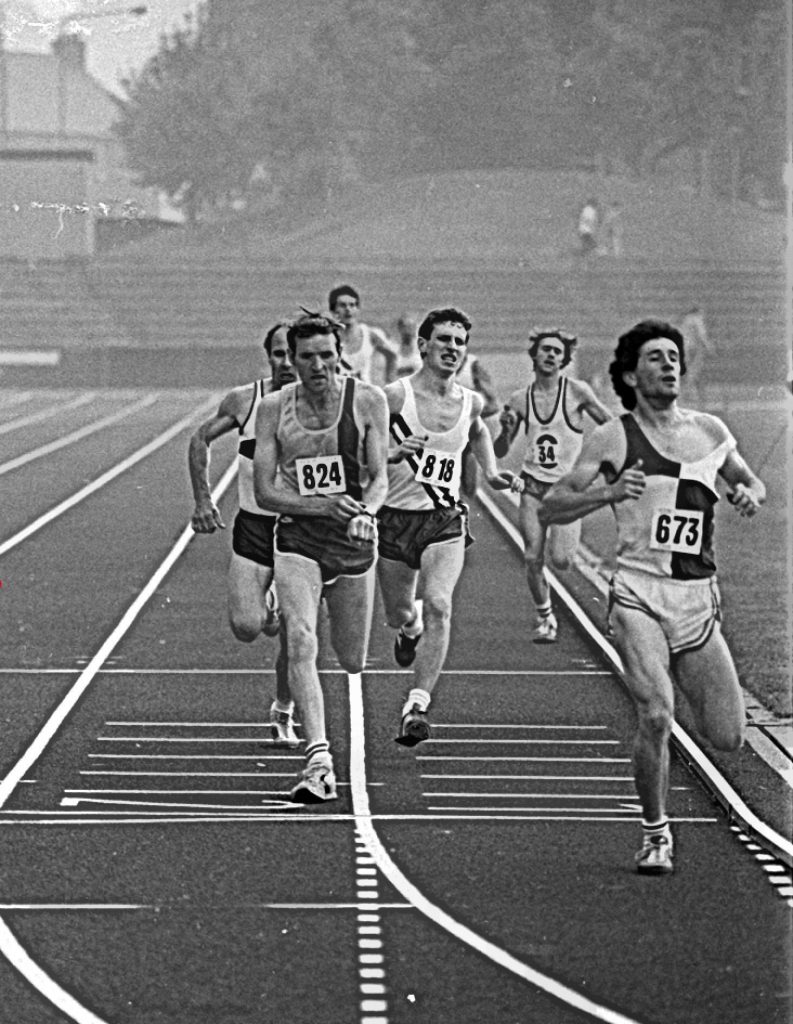 John (673) ran for Hawkhill on the track, Alex Agnew of Livingstonis 824 and James Austin Clydesdale is 34. Alex's brother is in the distance..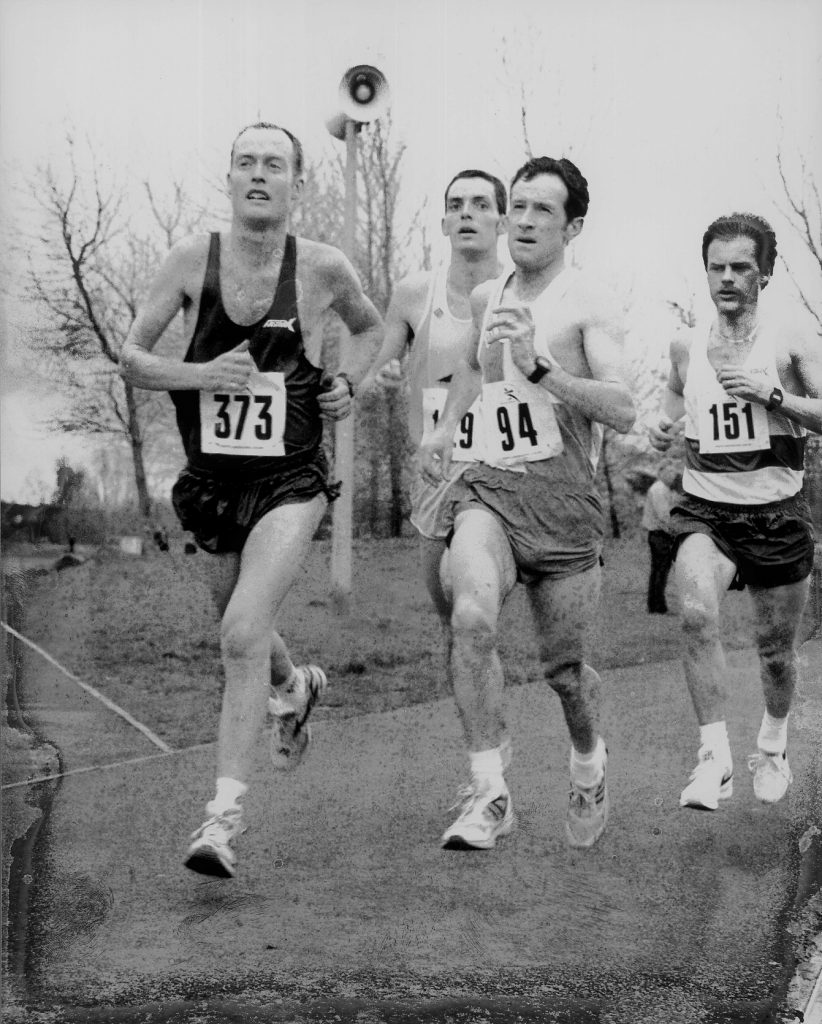 .. and on the roads
. SAL National 10K Road Champs of 1997, fairly near the finish, 24th H.McKay (151) 25th, A.Chalmers (373), 26th J.Hepburn (94) 27th I Taylor, 8 seconds between them all in the results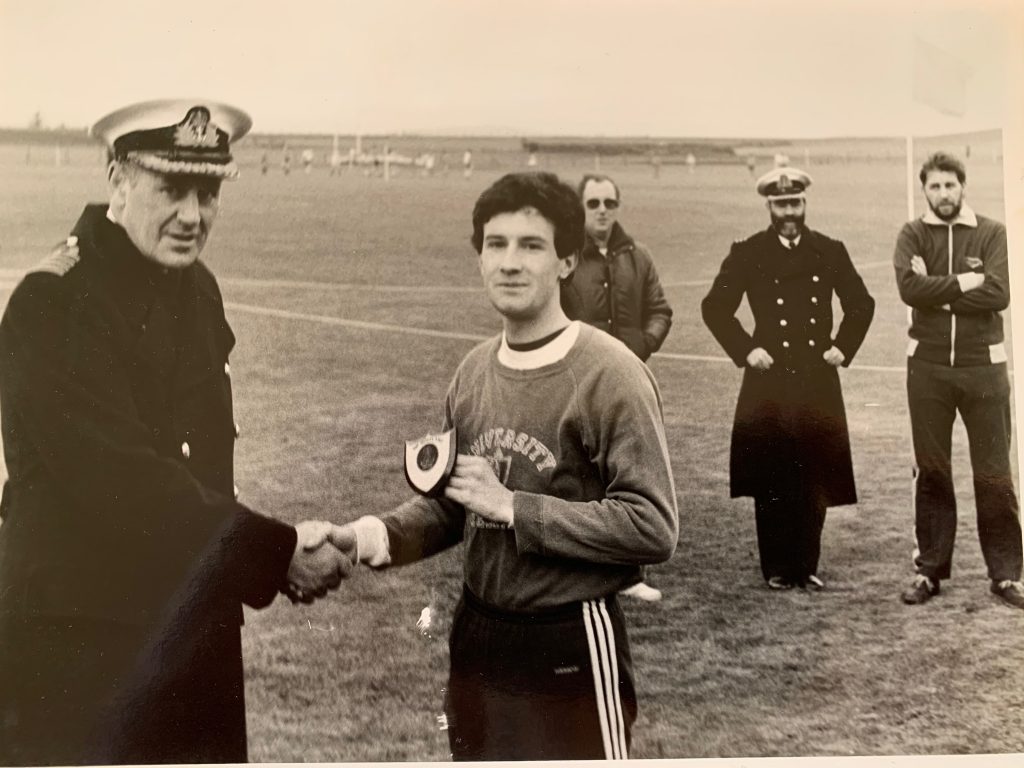 His early sporting achievements were honoured too, this one apparently by the Royal Navy.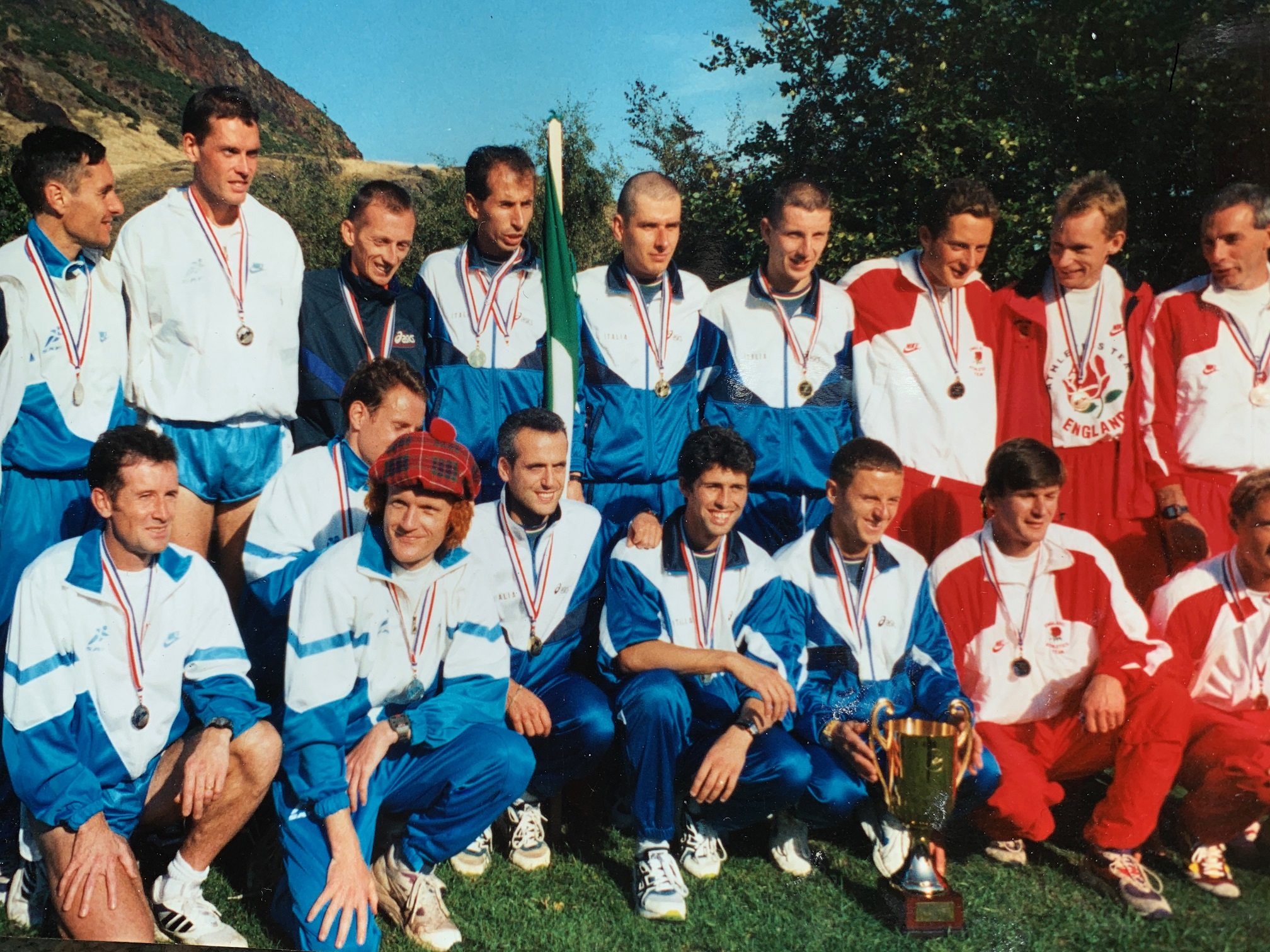 A great moment for any athlete is when he represents his country and John is with the Wcottish at the world mountain running championship. He is seen in the race below (friend Denis Bell on the right in the foreground)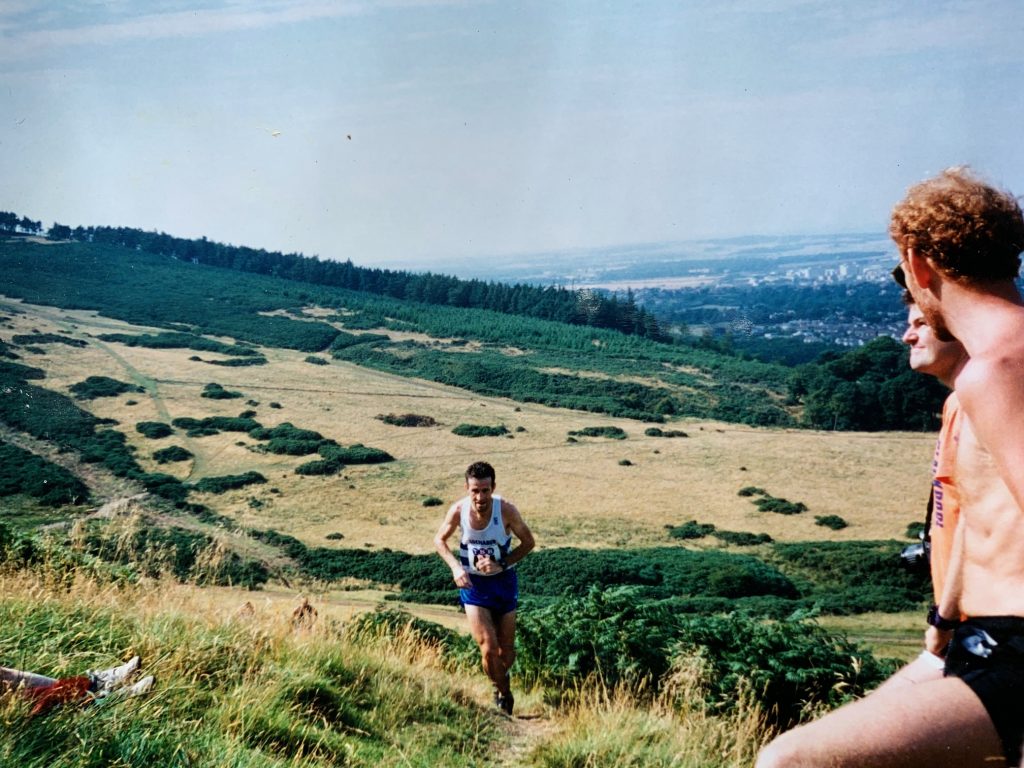 Below: John at the start of the Glen Clova race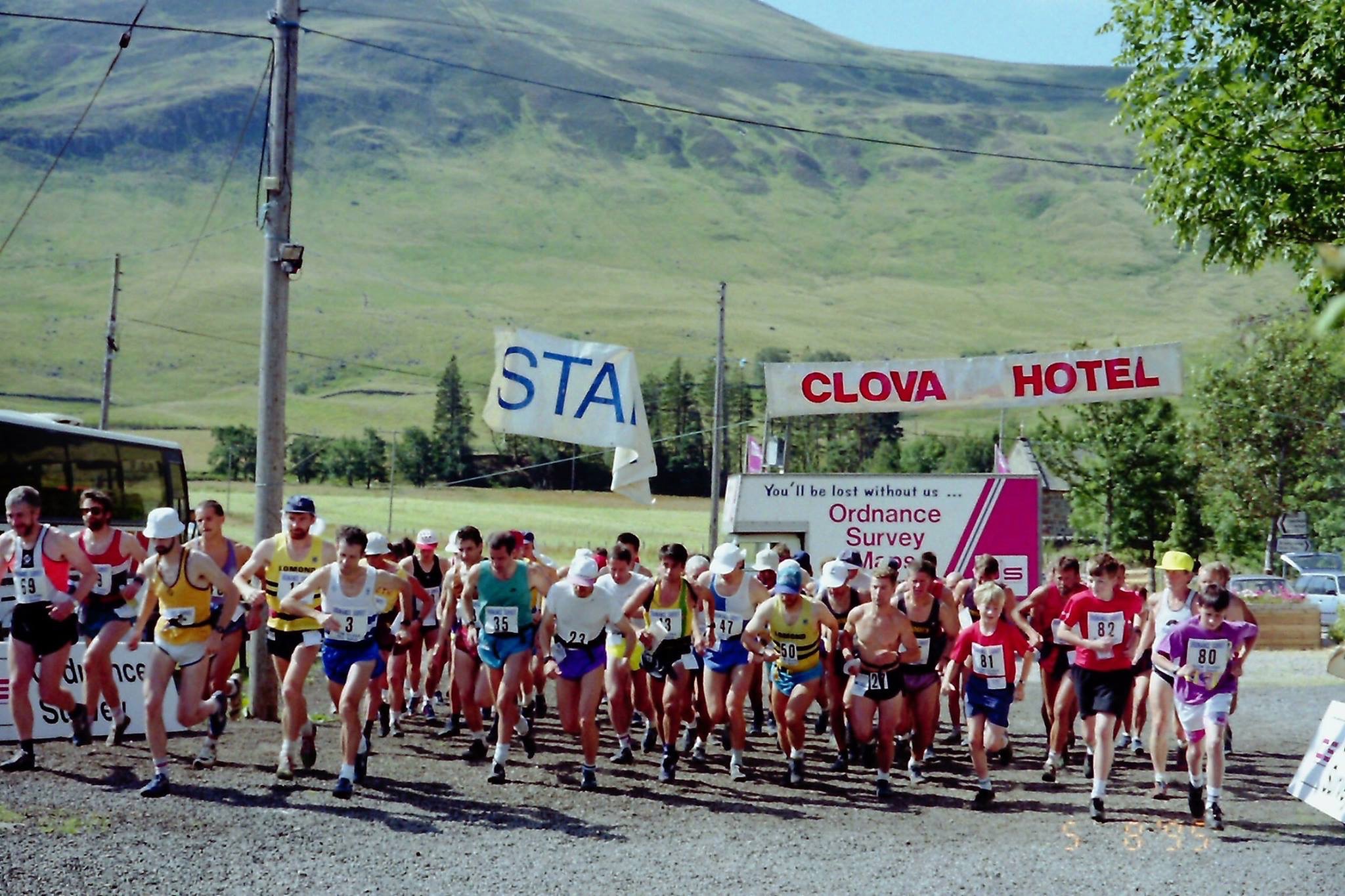 But for all the wonderful races and events in which he took part, most would agree that his greatest moments came when he ran in and completed his 21st Ben Nevis race in 2018 and we have several photographs of the momentous occasion.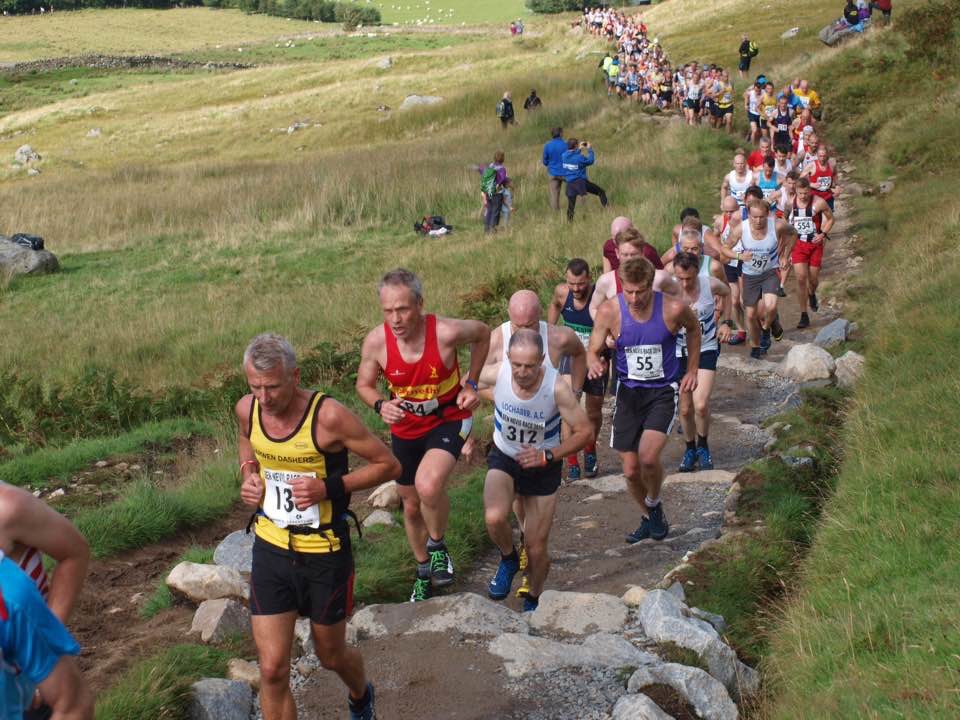 By now he was a well established member of the Lochaber Athletic Club and he's wearing number 312. Comparatively early on we see him above, below he's concentrating hard on his way back down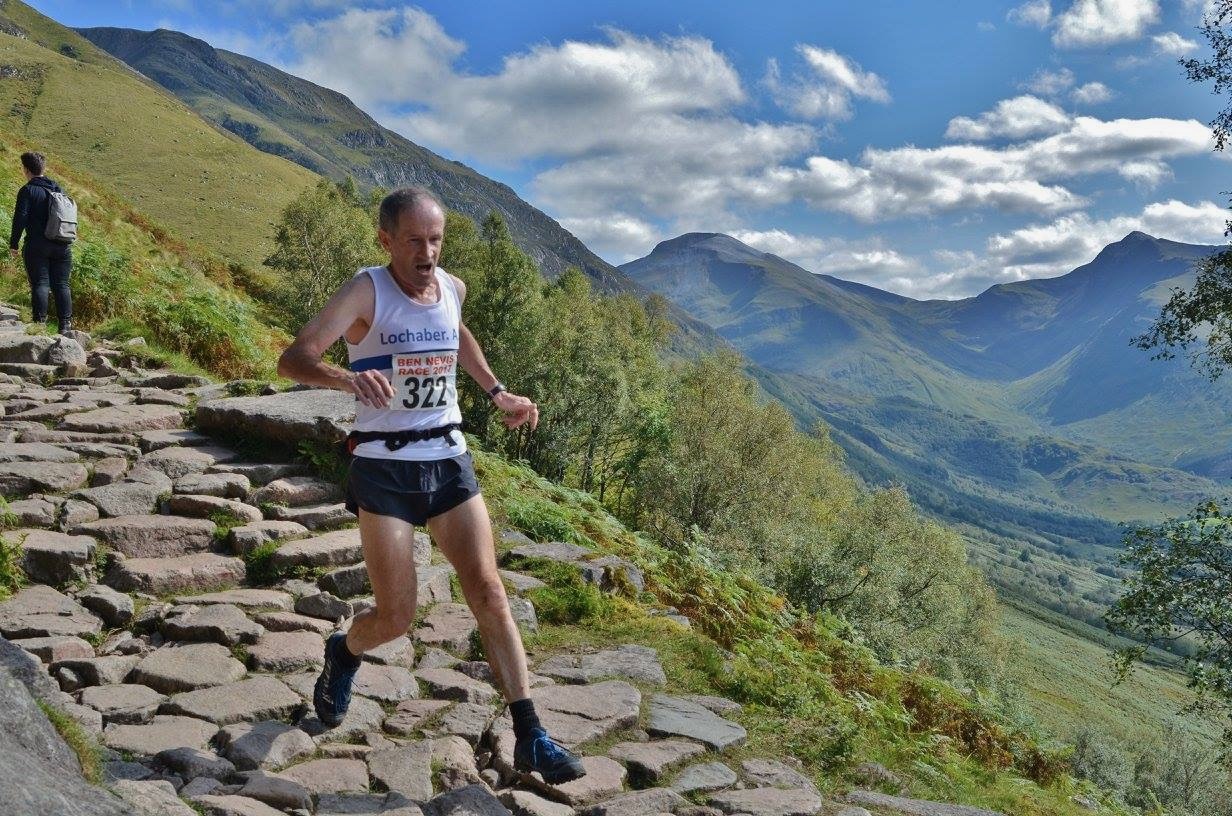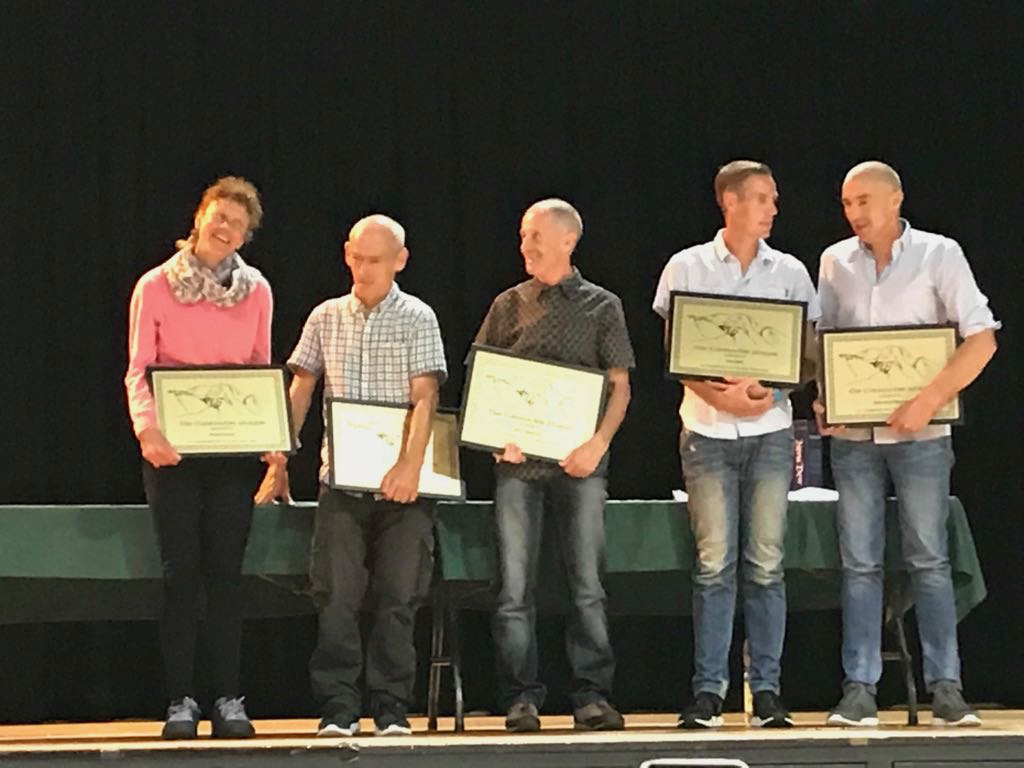 John with his award for completing his 21st Ben Nevis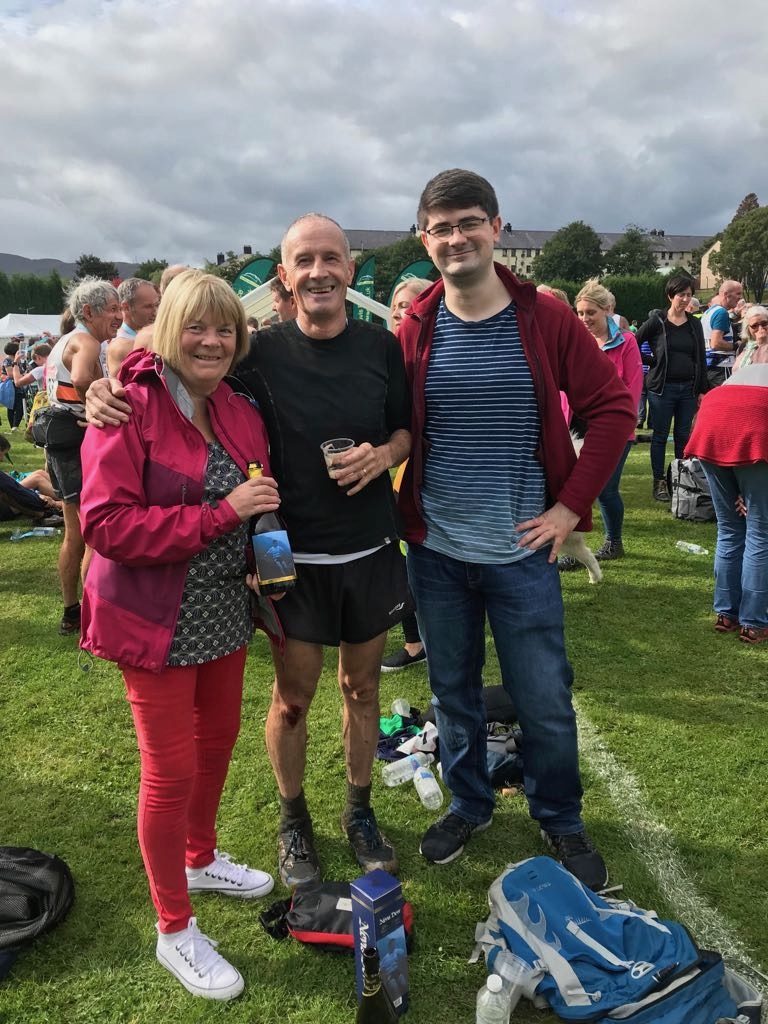 John with wife Jackie and son Andrew after the race.
Like many a hill runner, John just loved the outdoors and was involved in many aspects of that life. The photographs below indicate the range of his activities.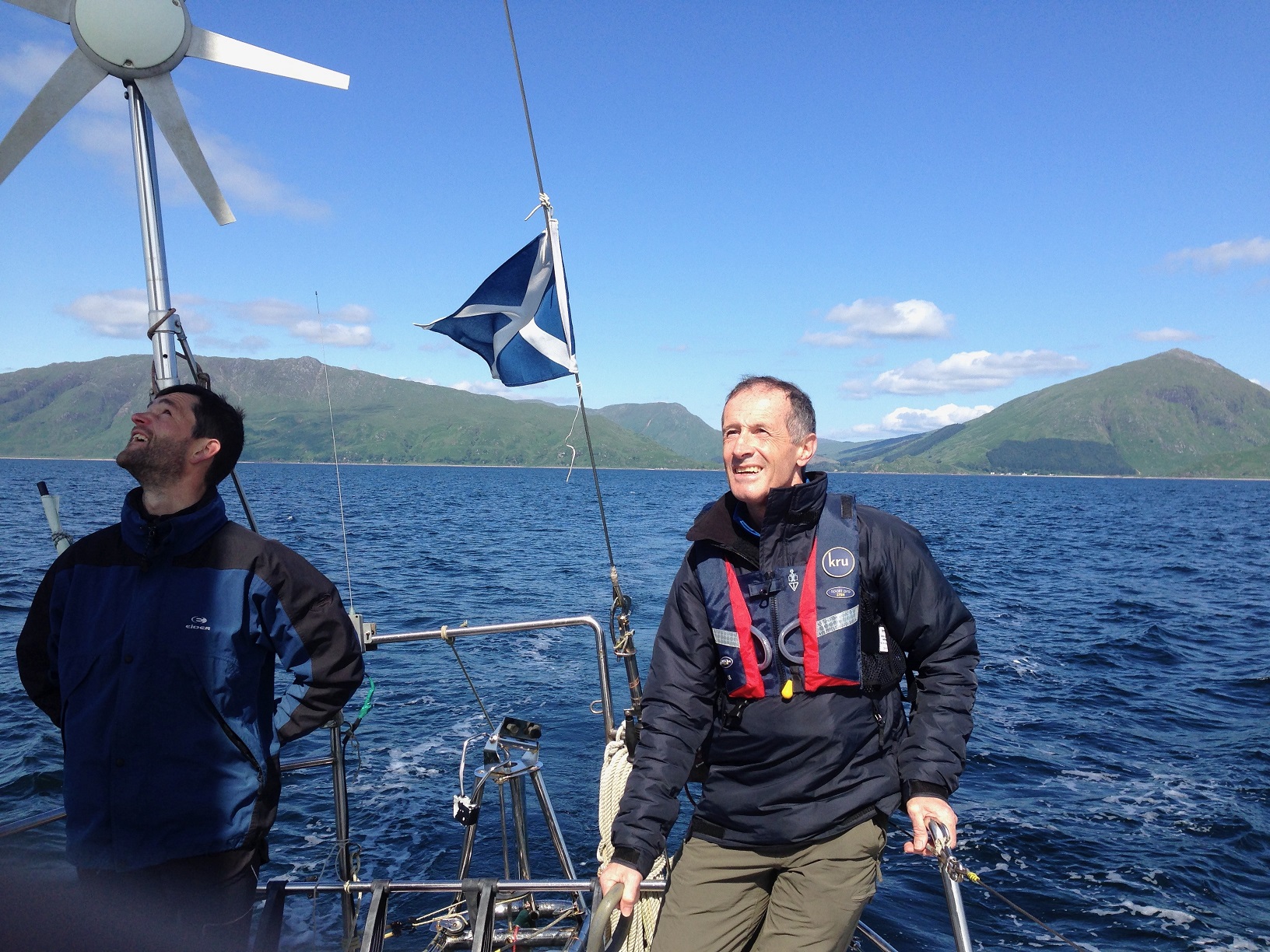 At the helm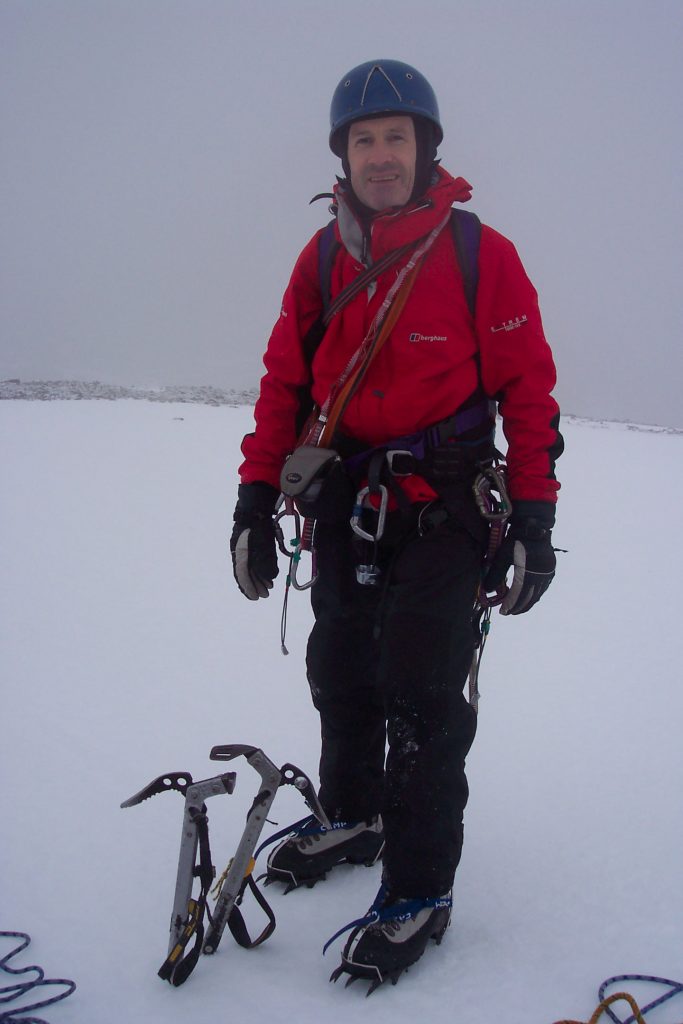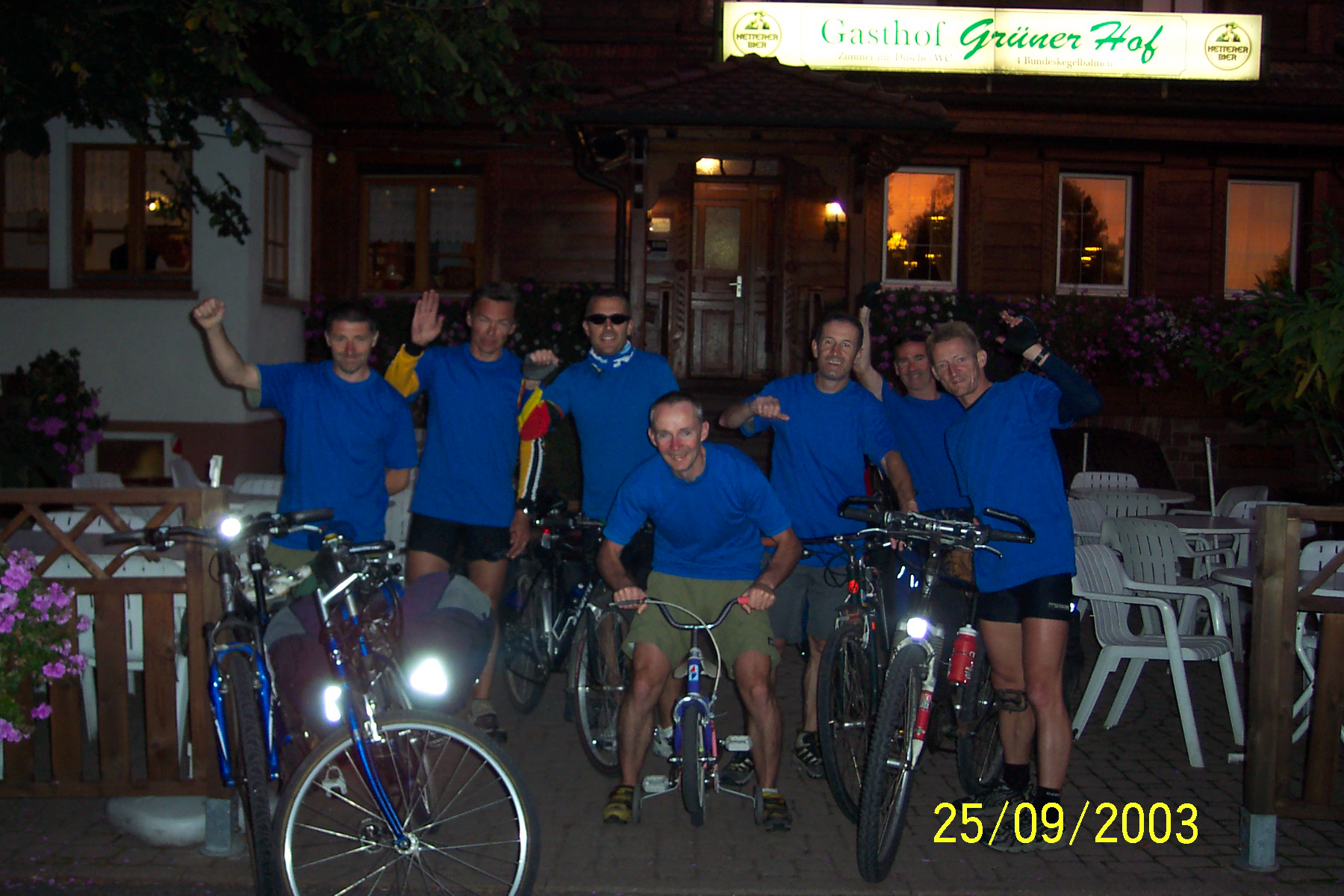 On Two wheels in Bavaria
On a trek in the Dolomites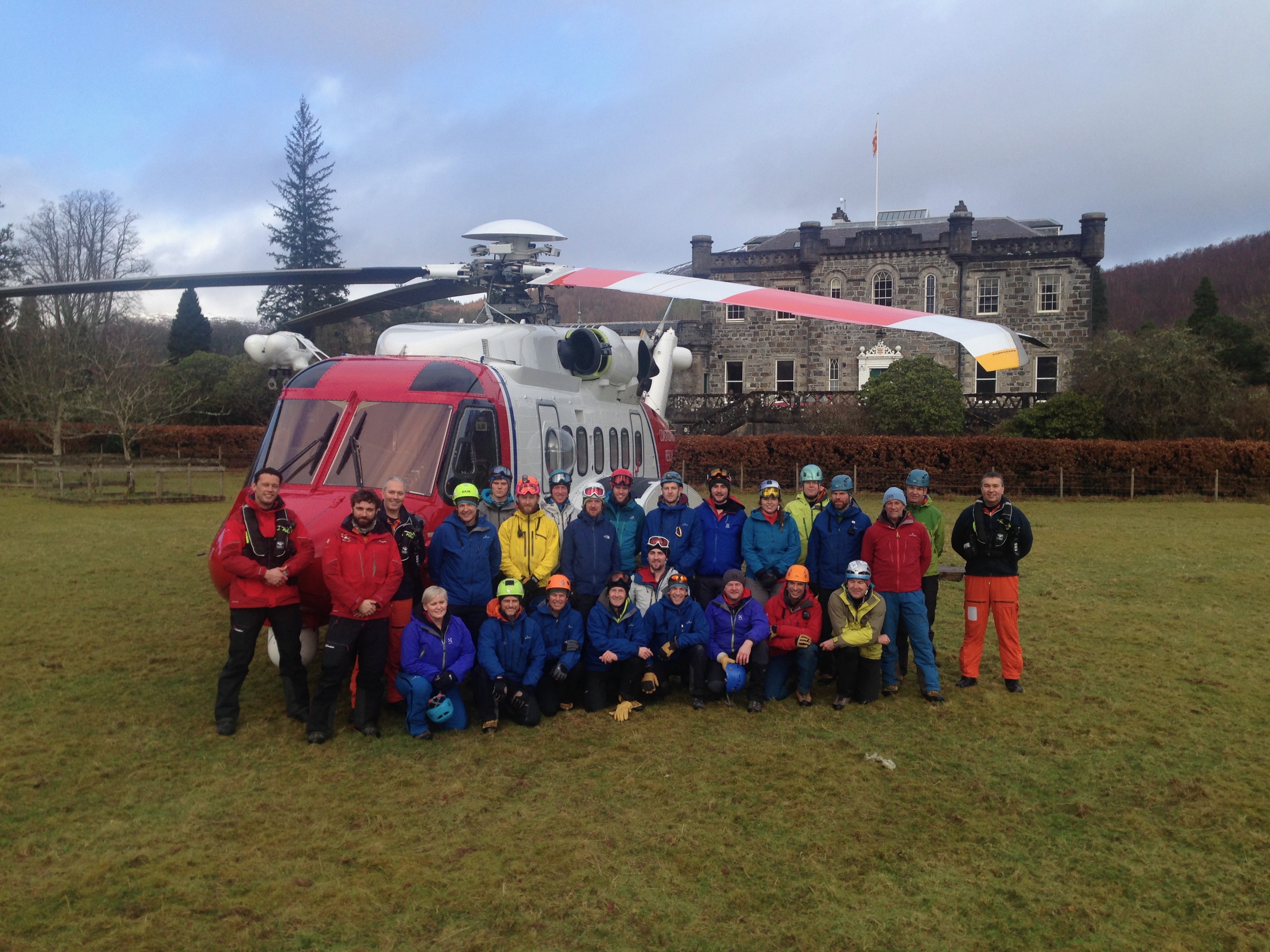 With Lochaber Mountain Rescue Team: John does not just use the mountains for pleasure – he works with the MRT giving assistance to mountaineers in difficulties.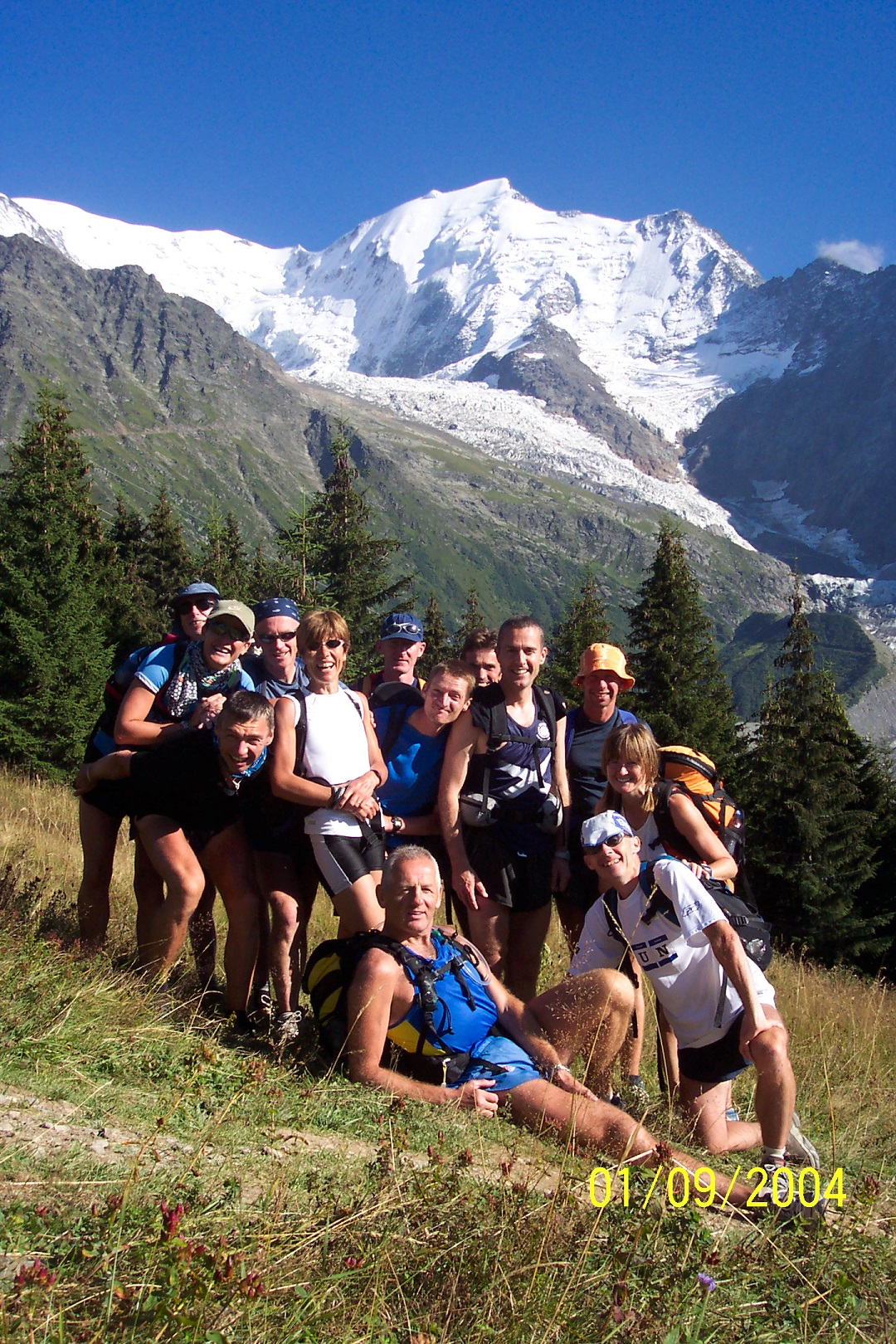 ..