The County Championships, like everything done by the DAAA, was organised by the book and even included a programme which not all counties did. The officials were all from Dunbartonshire clubs and many of those named below had officiated at the Empire & Commonwealth Games at Meadowbank in 1970. Before 1970 the Games had all been called the Empire Games, 1970 had added "& Commonwealth" and by 1974 they had dropped the "Empire" part. The entire programme is below and followed by the report on the meeting printed in the "Clydebank Press" the following Friday.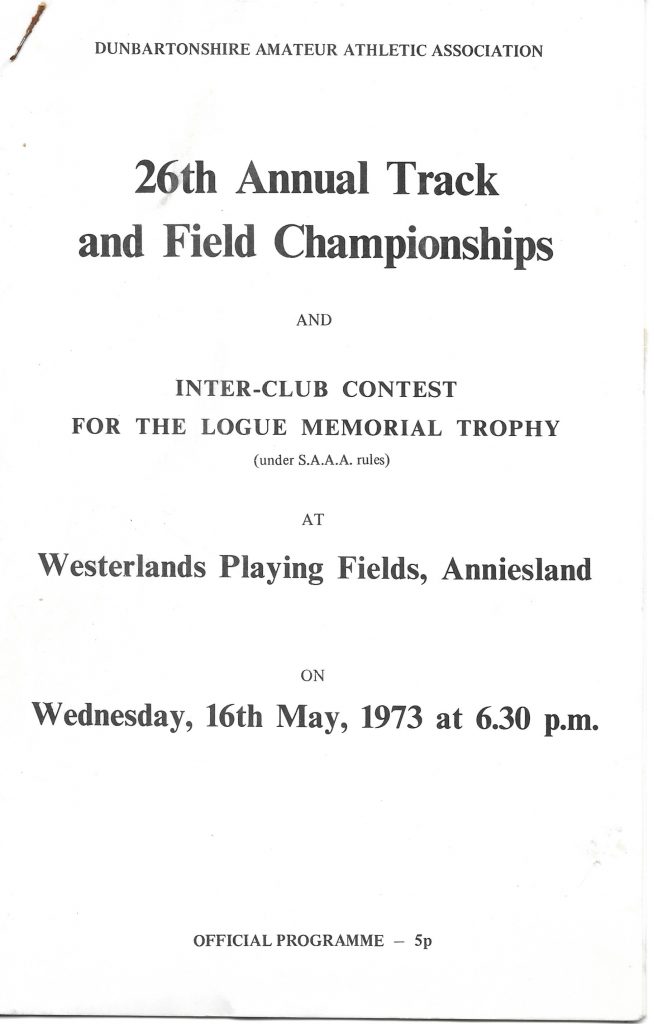 The officials, see below, had almost all been athletes themselves. Some had been really high class performers and internationalists – George Dallas, Donnie McDonald, Fraser Riach, Bobby Mills are just a few of those. Possibly the President – Charlie Middler – had been in the sport the longest having joined Clydesdale Harriers in 1919.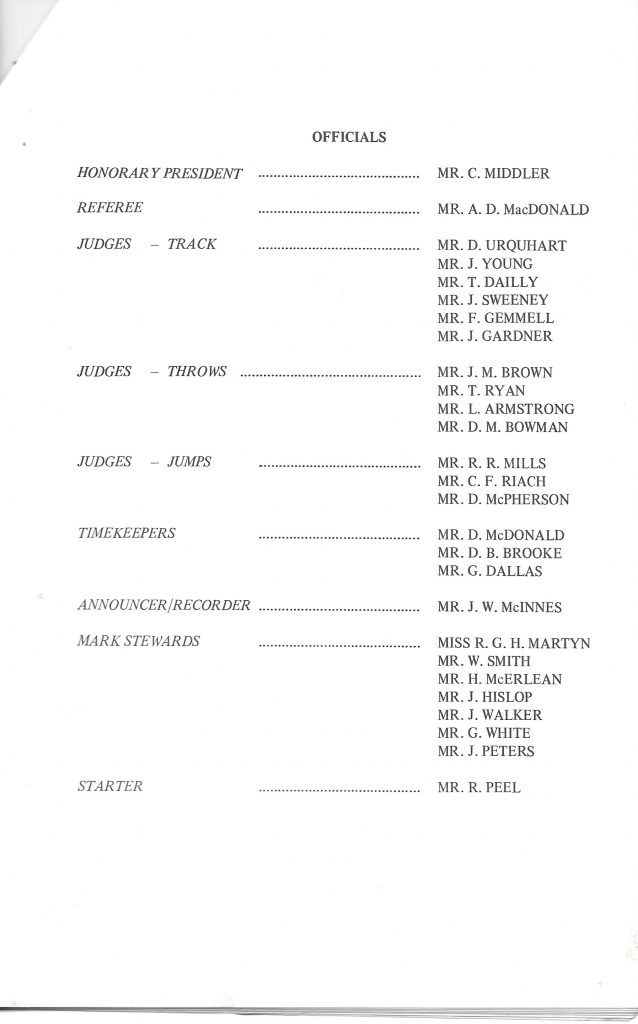 As we go through the programmes we see that the four traditional Dunbartonshire clubs have been joined by Victoria Park AAC, Glasgow University and Maryhill, clubs that had joined the DAAA when the Glasgow Association folded. The four had become seven.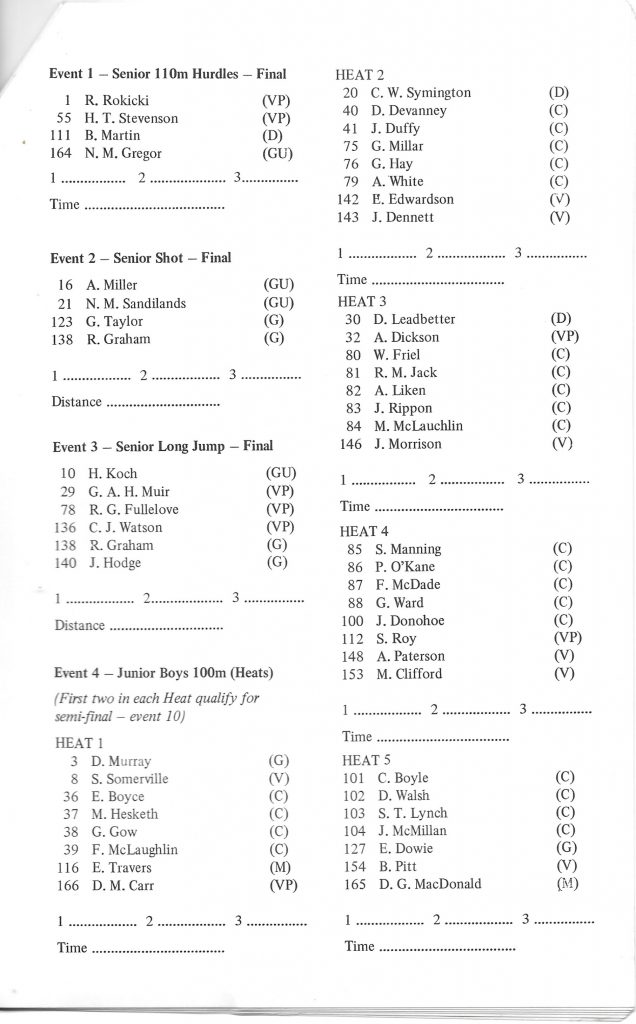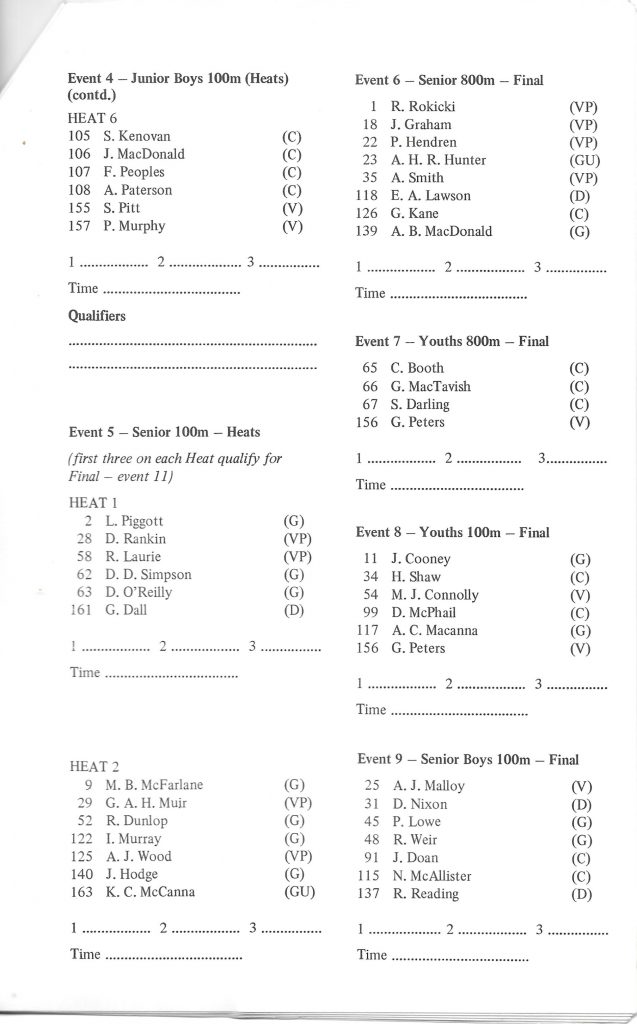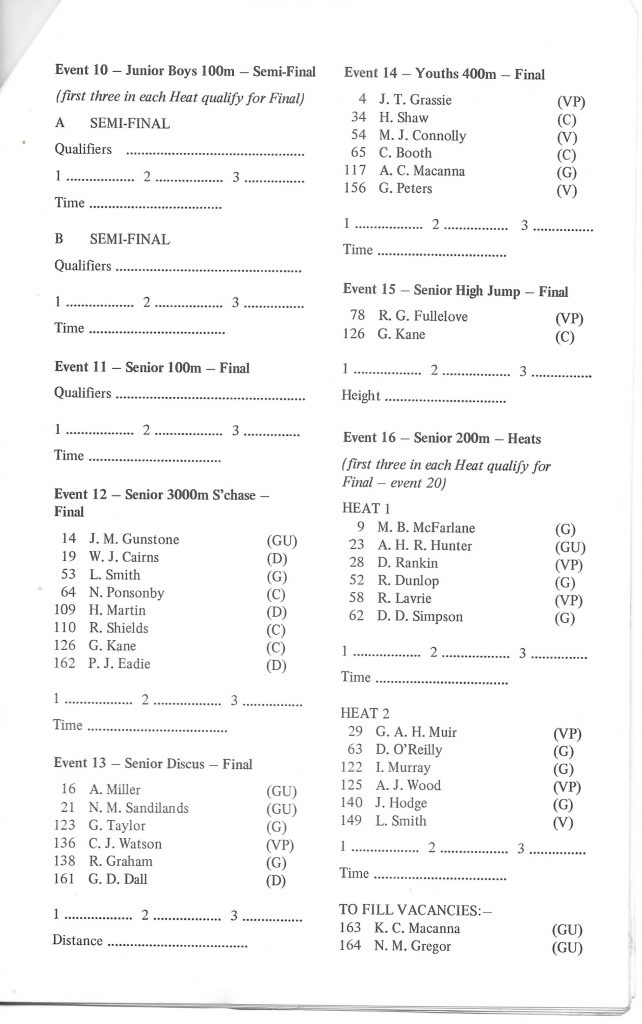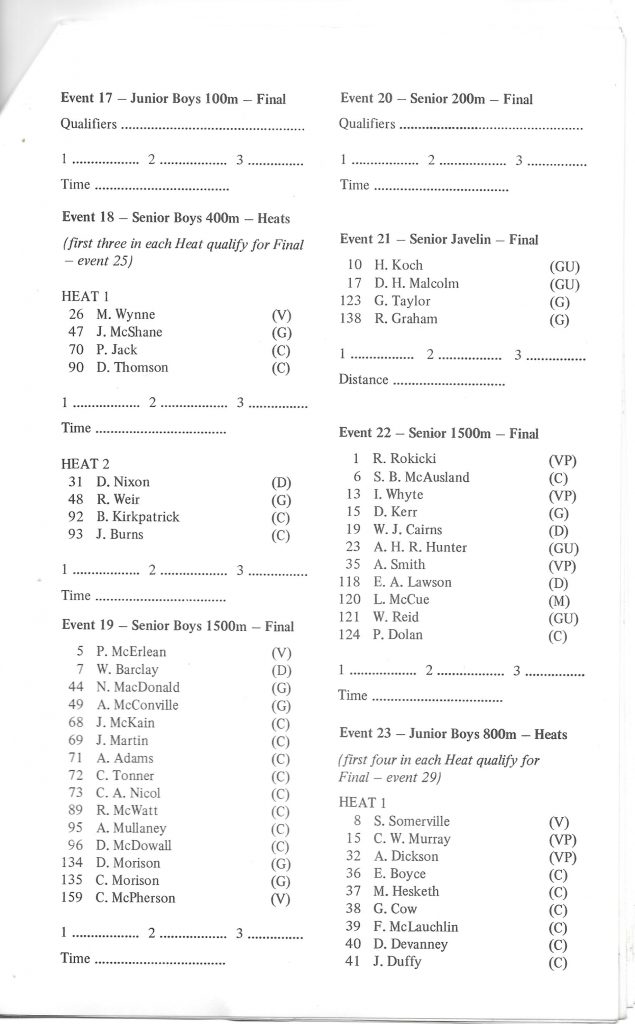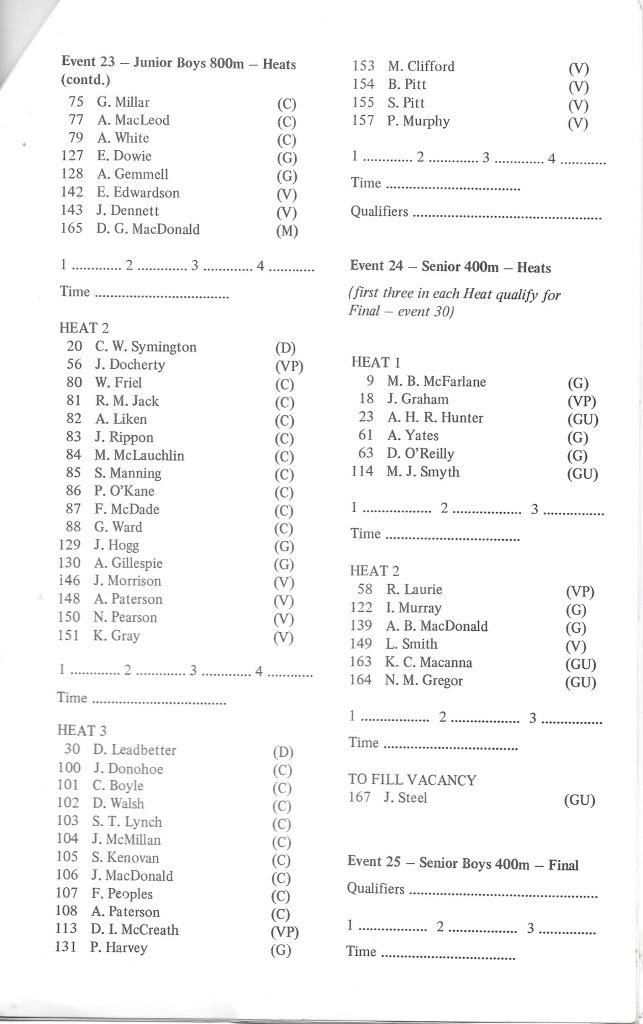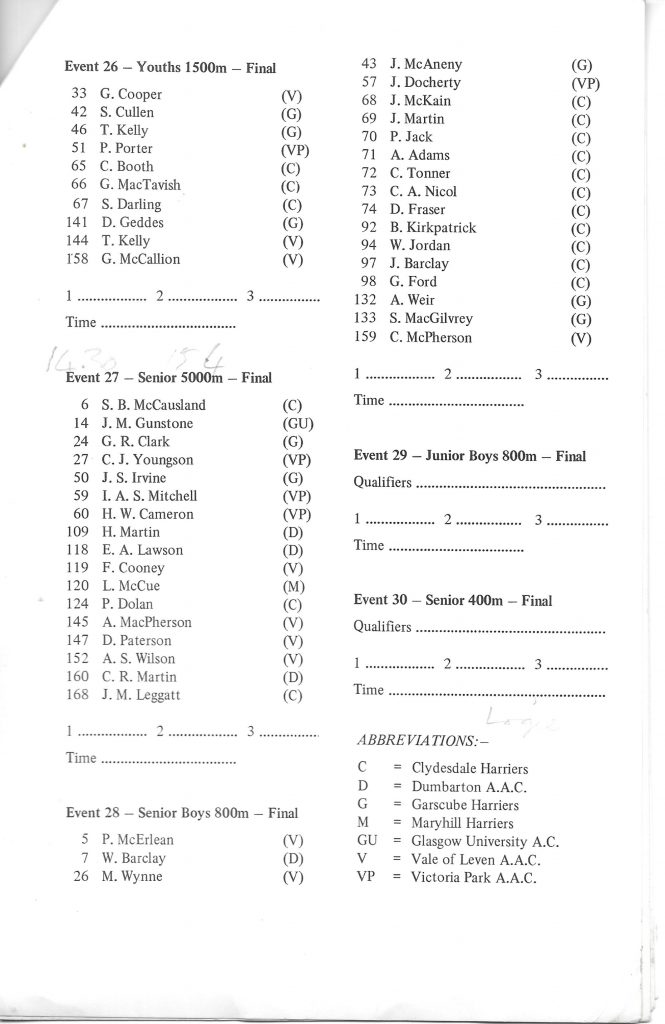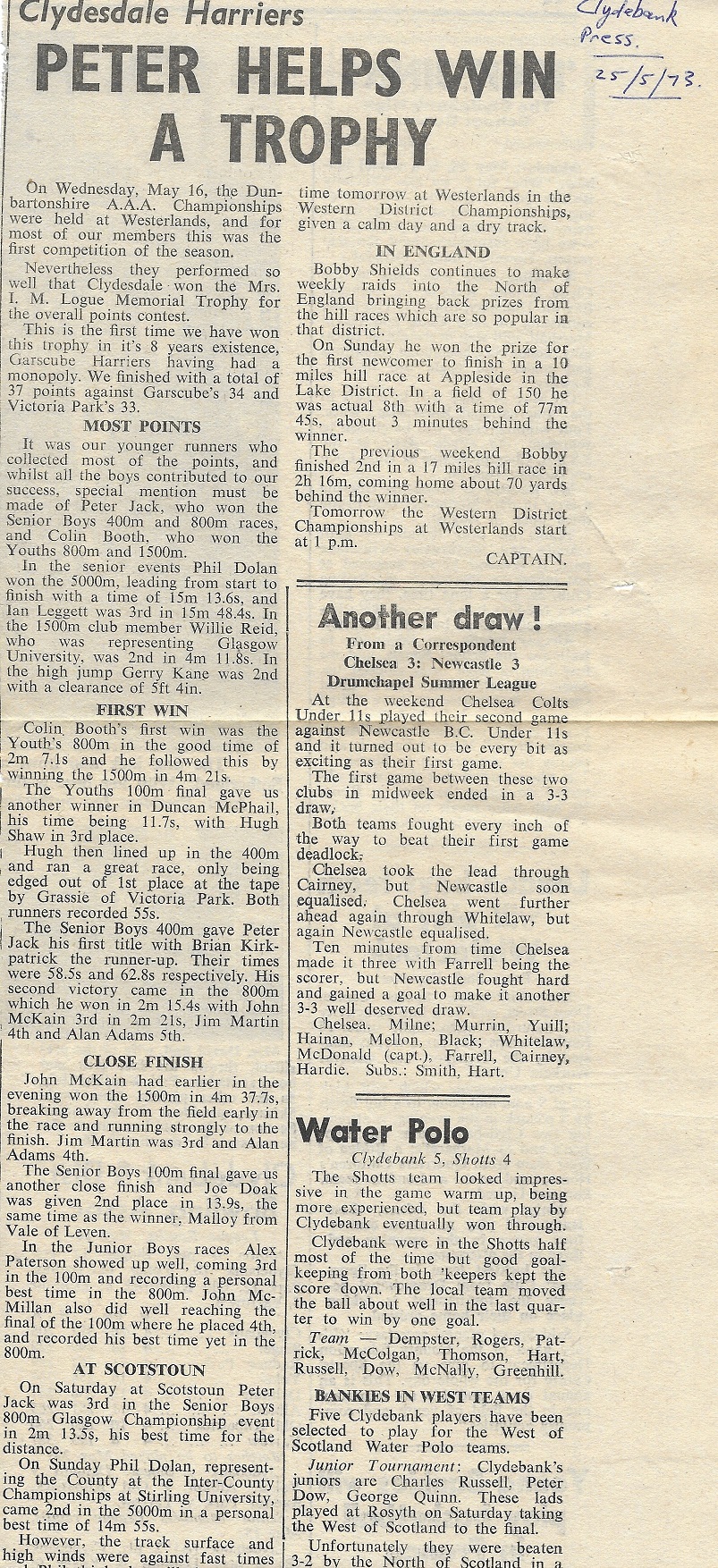 ..