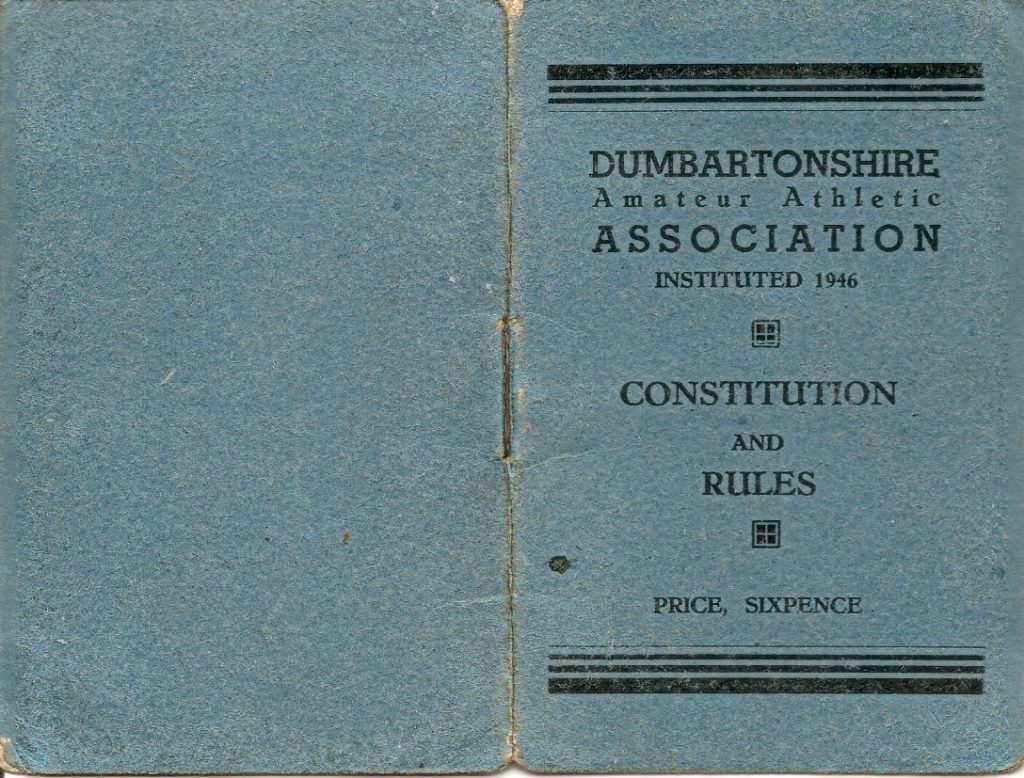 First things first, the Handbook introduced us to the Committee Office Bearers, preceded only by the Patrons. Sir Iain Colquhoun was Lord Lieutenant of the County and kept himself informed of what was happening there. Popular and active, he was first on the list. Of the office bearers, David Brooke was a well known official who was active right up to and past the 1970 Commonwealth Games in Edinburgh when he was an official time keeper, and Willie Stevenson was the man who sent round the first letter suggesting that the organisation be formed. James Gray was a qualified CA who had been a long time member and office bearer in Clydesdale Harriers.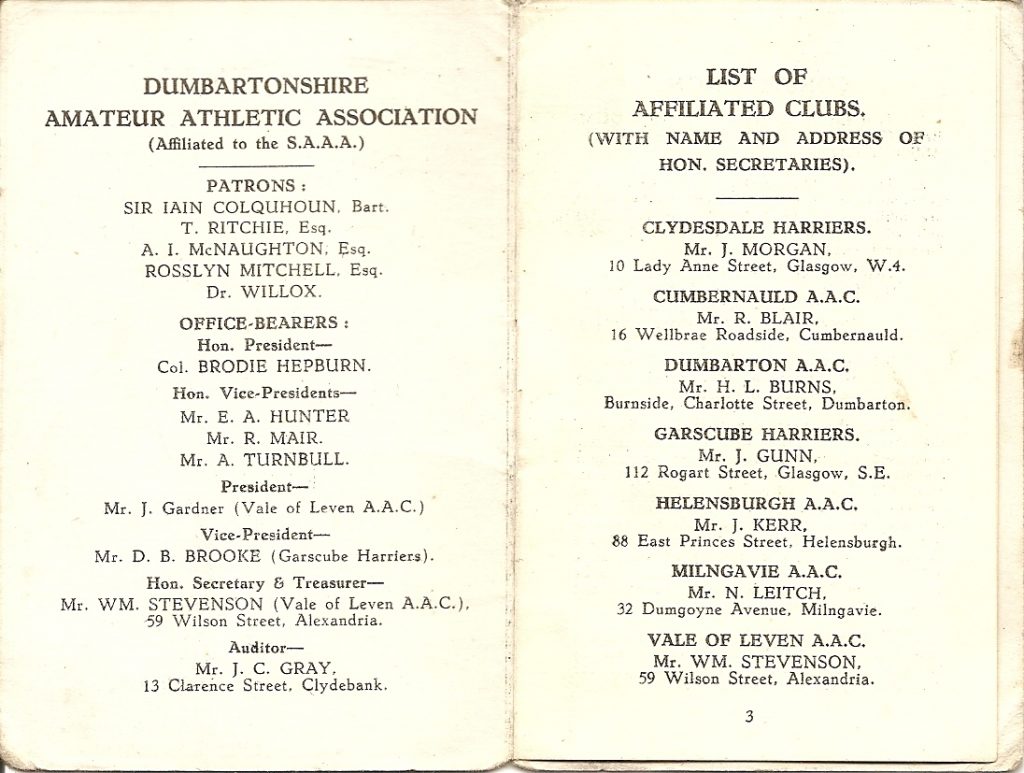 Although it was the Dunbartonshire AAA para 3 (a) indicates that its interests, while mainly in Dunbartonshire, were with athletics generally. Wider than most similar county organisations which were more restricted. Para 3 (b) includes Muster runs, again rather unusual, which were joint club runs with all clubs within it taking part in what was basically a pack run.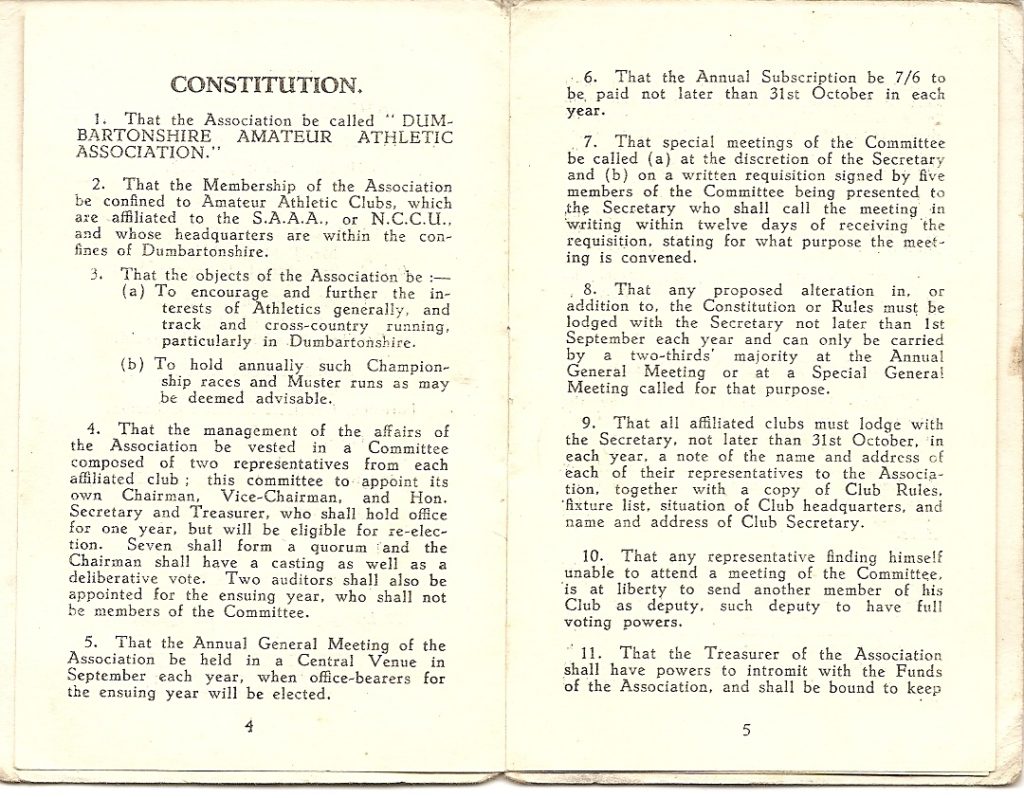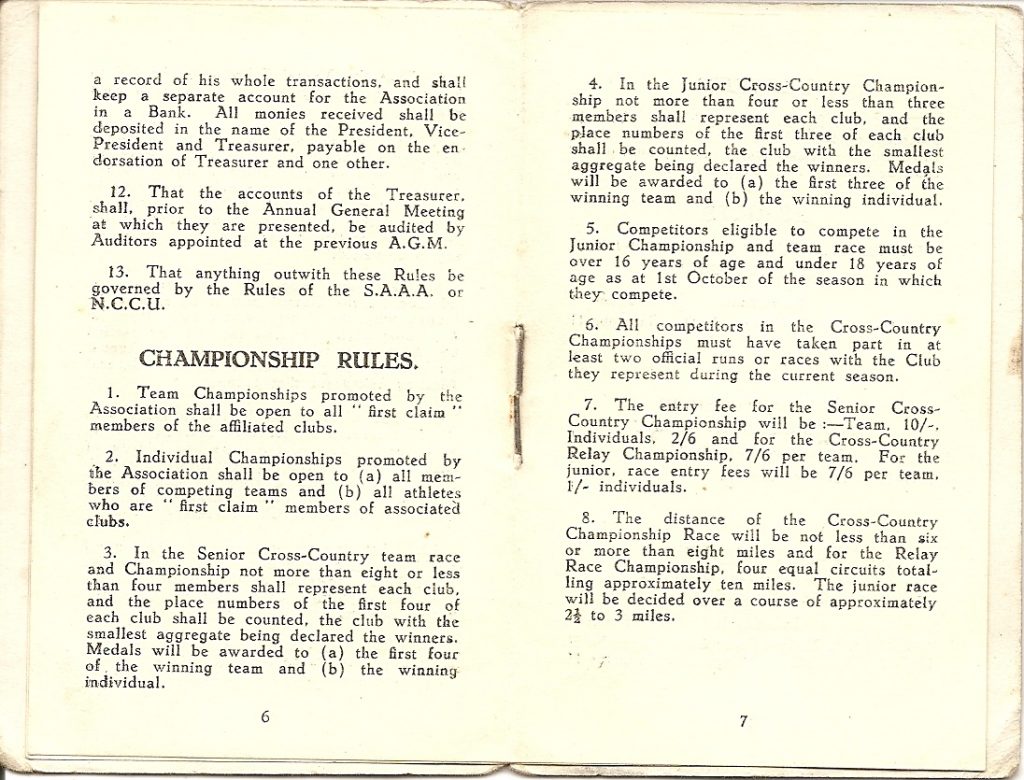 As with all organisations, the results of all championships were listed up to date. These were both cross-country and track and field.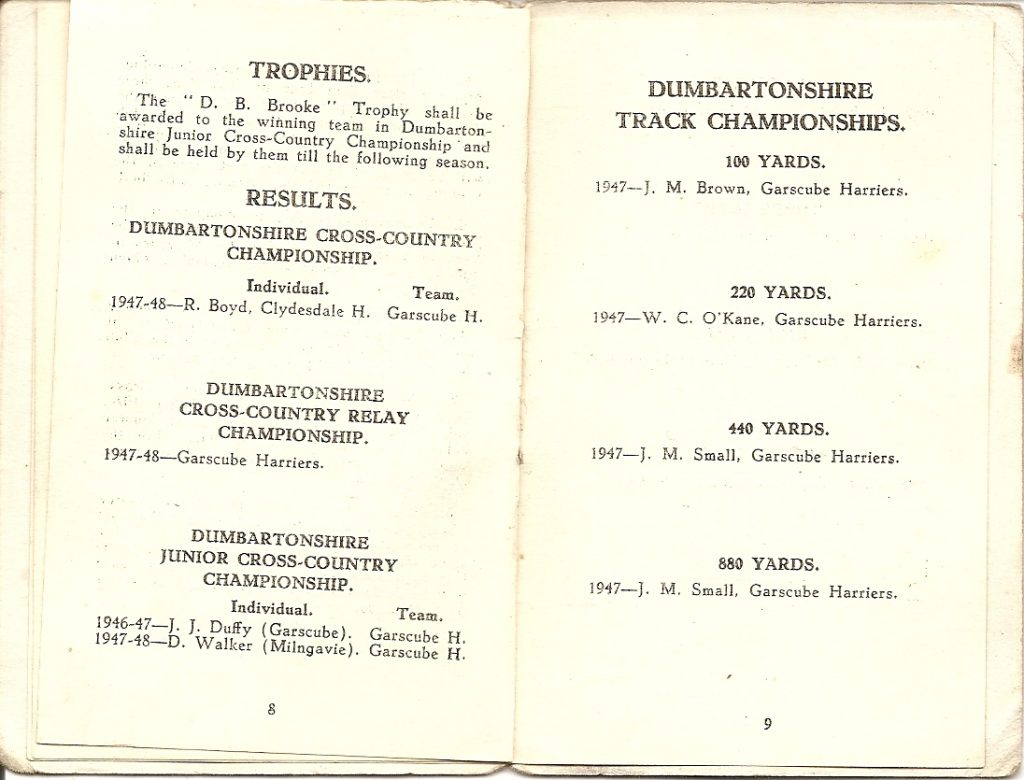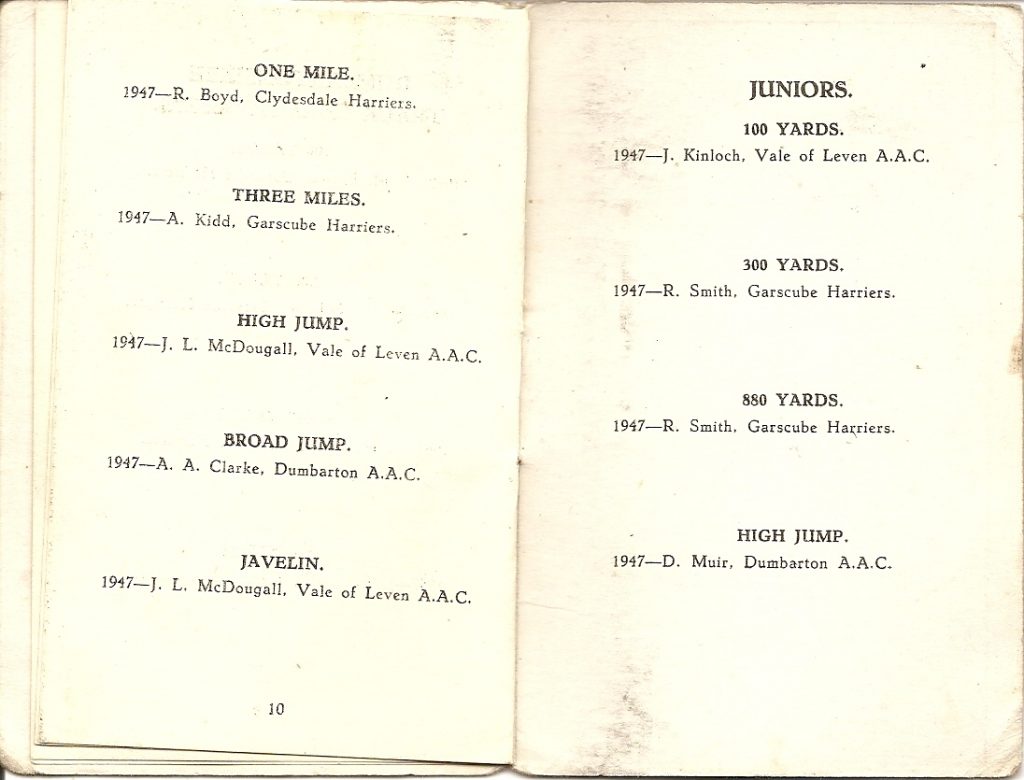 ….