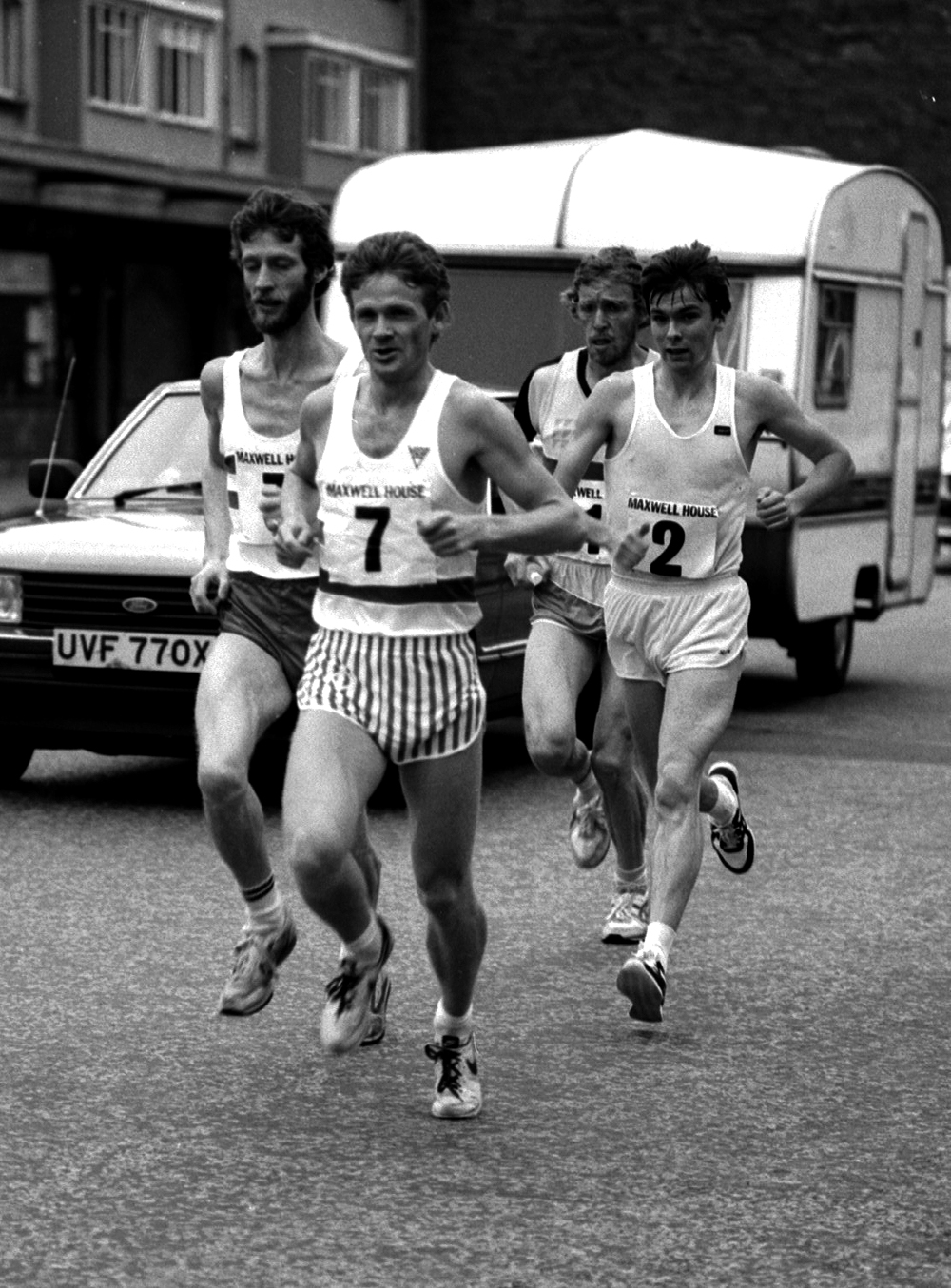 The decision by scottishathletics to have the Scottish marathon championship decided in conjunction with the London Marathon has brought a lot of criticism on their heads.  In its wake has come questions about why the standard was so high in the 70's and 80's compared with now.   I speak of course of the general standard, the depth of performance and certainly not about the very high quality of the top men and women performing in endurance running in 2016.   The question then is what was different about that period.
The 1970's and 80's road runners had a lot going for them but even allowing for that, the overall standards were much higher than before or since.   The elders of society have always complained that things were going downhill since their time, at times they were wrong and at others they were right but there is no real reason why something is better just because it is more recent.   Certainly statistics seem to indicate that the numbers achieving good times (eg inside 2:30 for the marathon) are lower now than they were then.   eg
  in 1975 the top ten went from 2:16 to 2:25, in '76 from 2:19 to 2:27, in '77 from 2:16 to 2:25, and in '78 from 2:13 to 2:23.
Compare that with 2013 when they went from 2:16 to 2:30:58, 2014 from 2:14 to 2:30 and 2015 from 2:12 to 2:31.
In 1978 there were 22 inside 2:31, 1981 there were 41 inside 2:31,  in 1982 53 inside 2:31.
It was the era of the 'People's Marathon' with up to 14 races over 26 miles in Scotland.   Differences were mainly as follows:
   *The event was popular, it received massive coverage which enhanced that popularity, the championship was conducted within the SAAA championships with the runners proud to be racing in the event, and in addition there were trips to marathons all around the world with the results published at home.
    *The knock-on effect of all this was that, if you could even run and finish a marathon then it made you reasonably competent as a road runner at shorter distances, and also on the normal cross-country courses as well as local track races.
*  the rules of the road at that time were that athletes could only compete for 14 months or so as an 'unattached' runner and thereafter had to join a club.      The circle was almost complete – as a club member the runner was persuaded to run in club races, to make up teams for cross-country, to fill gaps in track teams, and take part in club training sessions.
*   This all made them fitter and part of a group which was generally striving towards better performances.   Their running improved and the standard was generally and gradually raised.
The whole system worked together for the general good of Scottish athletics.
*
The situation at present is vastly different and we can have a wee look at that next time.